Brittle bones didn't dampen her spirits. Motivating and inspiring other fellow sufferers.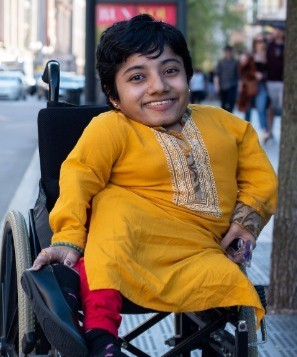 Not so many must have heard of Osteogenesis Imperfecta. It is a rare disease in which the victim suffers multiple bone fractures. How painful it could be to bear the intensity of one bone being fractured, but if there are fractures in multiple bones with no time gap at all, then can we even imagine what kind of pain the victim has to undergo? That too, if an infant, a newborn, is undergoing such a situation, they cannot even communicate their pain, to the confusion of even their parents. It becomes extremely difficult for the parents to understand what the infant is going through. It also becomes tough for them to come to terms with the baby's condition after they learn about it. This lifelong disorder is challenging to both parties. But Dhanya Ravi, a woman of steel spine displayed great strength all through the three decades of her life after being diagnosed with Osteogenesis Imperfecta right after her birth. What she has been doing with her life ever since then stood as an inspiration to many who are suffering from rare diseases of this sort.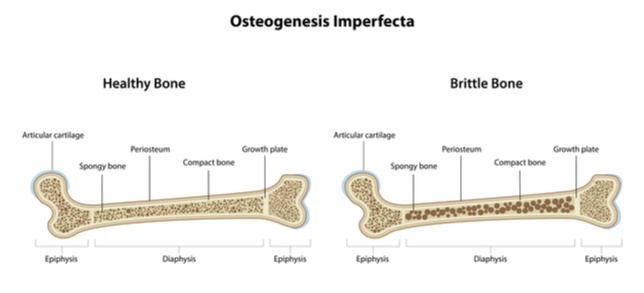 Dhanya was born in Bengaluru in November 1989. Her mother had a normal delivery and the most expected girl child in the family brought immense happiness to her parents. However, Dhanya kept crying all the time. Her parents couldn't understand the reason behind Dhanya's continuous weeping. Even doctors were not able to figure out the reason for the anxiety of her parents. One doctor from the Christian Medical College has finally diagnosed Dhanya with a rare genetic disorder that is present since birth. He informed Dhanya's parents about the disease, Osteogenesis Imperfecta, also known as brittle bone disease. He also made them understand that they need to accept the truth and come to terms with it, in order for them to support the girl. He also motivated the parents to do their best for their daughter. The doctor's support has been immense and was much required to Dhanya's parents at that particularly weak time. His counselling prepared them for the challenges they have to face and made them ready to give their daughter, their best ever support.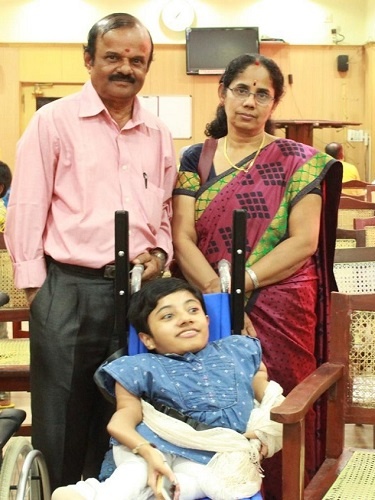 Never-Ending Fractures:
Dhanya has ever since suffered numerous fractures than even the number of bones in her body. Simple acts like sneezing or coughing would lead to fractures in her bones. Dhanya has never been to school as that is definitely an out of box question. However, she was educated by her neighbour Victoria, who loved the girl so much that she volunteered to home-school the child. She taught Dhanya till high school. Dhanya then went on to complete a preparatory course from Indira Gandhi National Open University and an Online Novel Writing certificate course from The Climber Knowledge and Careers Private Limited. Her childhood and teenage years were filled with hospital visits but Dhanya did not let negativity or disappointment rule over her. "Though I had to be held like a three-year-old, and nursed by my mother, I still remained positive about life.", she said.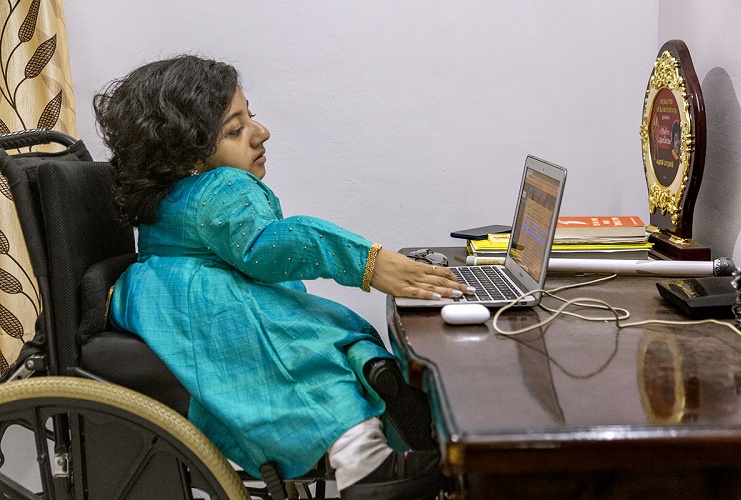 One Incident That Told Her What She Is Meant For:
When Dhanya came across the internet and its usage, her life changed completely. She joined many chat groups or forums that revolved around music and she thus made many friends. She met a boy named Binu who went through a similar condition as hers and was looking for funds to get surgery done. She approached Latha Nair, a philanthropist, and Binu's caretaker, requesting for help. She also requested her friends online to contribute to the boy's surgery. "Within no time, we had started a strong community that came forward to help," she recalls. After surgery, Binu, who was only crawling until then, started to move around with the help of a walker. Binu currently works as an assistant in a health centre in Kochi. With this incident, Dhanya identified her life's purpose. She decided to connect with and help those in need. Along with working as a freelance content writer, digital marketer, and columnist for both online and offline media, Dhanya started to dedicate her time to spread awareness of the disease.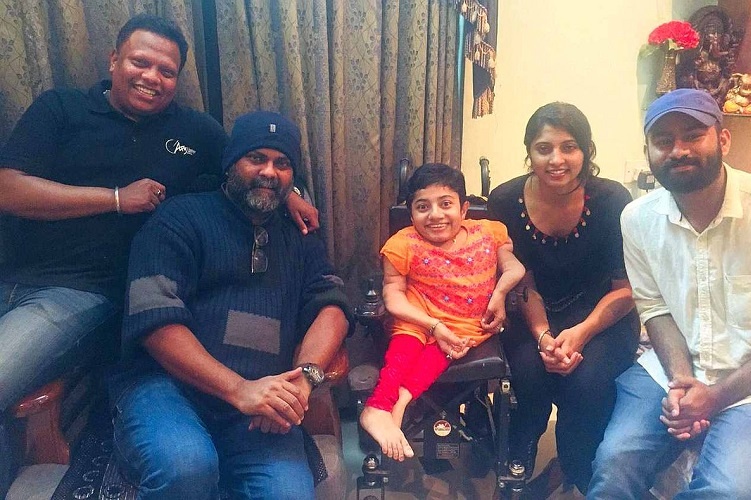 Giving Her Part:
Latha Nair has started an NGO, in fact, India's first NGO for people affected by Osteogenesis, the Amirthavarshini Charitable Society.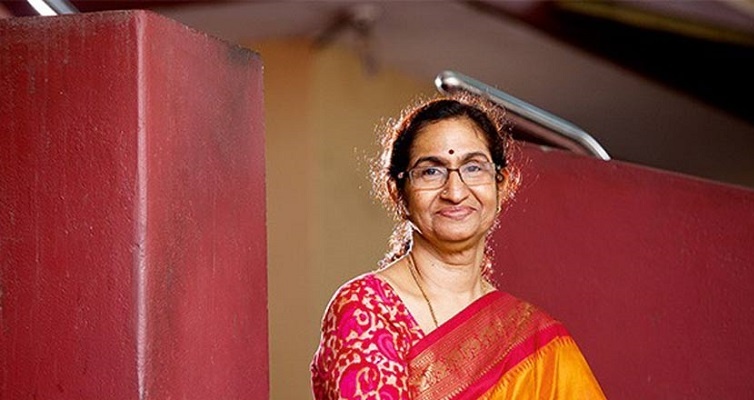 Dhanya gave her active contribution in creating awareness about the disease through public speaking, news shows and TV interviews. She also took part in popular Malayalam television programmes like Ningalkkum Akam Kodeeswaran, Idea Star Singer-6, and Ashwamedham and has spread awareness of the disease. With the support of organizations like ORDI and One Step At A Time, she spread awareness about the disease, as well as on disability rights. "I advocate for mandatory genetic testing of all pregnant women and also for early diagnosis to facilitate rehabilitation. Apart from medicines and therapy, family counselling is also very important. If hospitals have a cell for this purpose, it will help families face rare diseases with more information and apathy," she said. She is a TEDx speaker too who has influenced many with her inspiring words of strength.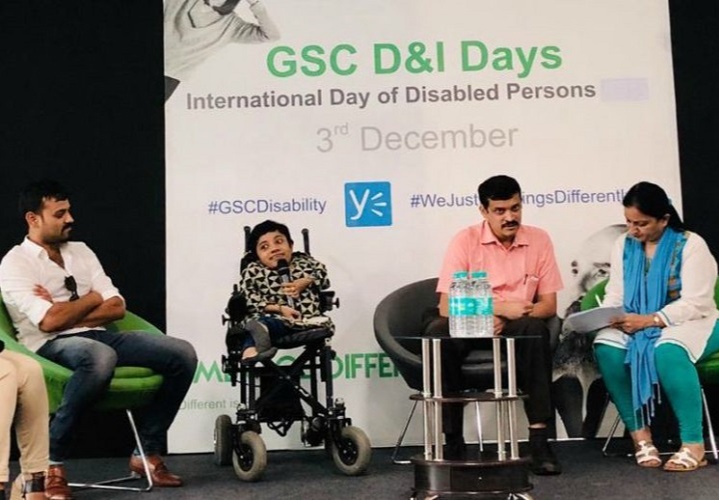 Her main aim is to promote as much idea as she can, about the disease and make sure that people don't fear to death about it. She wants to tell them that they can survive and lead better lives and no disease is bigger than their determination. She travels in her wheelchair to various places, including countries like the US, coordinating with NGOs. she was conferred with the National Award 2018 in the Role Model category by the Department of Empowerment of Persons with Disabilities India. She was also given the 'Brave Bangle Award 2012' and 'Annual Inspired Indian Foundation (IIF) Award 2014' for her outstanding contributions in spreading awareness. "Right now, I am at a place where I want people to know how important life is and how they must make the best use of their struggles. I look forward to a generation free of rare diseases and to continue advocating for early testing and diagnosis," Dhanya says.
Rightly so, this rare disease calls for a special day to create awareness - Wishbone Day celebrated on May 6 to create awareness.

Follow Her Work