Freedom fighter's daughter is the first woman commando trainer of India. A life worth emulating.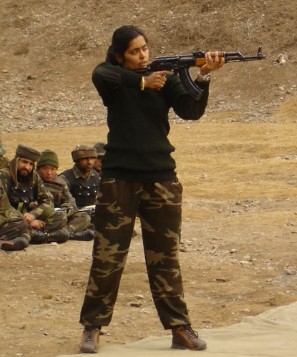 She is an MBBS doctor but gave up the economic stability that comes with practising medicine with a desire to dedicate her life to train the armed forces. Leaving behind the luxuries that her higher education and job would give, she spent two decades in scorching deserts, snowy mountains, and jungles, training young personnel. Her combating techniques, her physical and mental strength, her resilience have been opening doors for more women to enter the male-dominated military. She is Seema Rao, a government-approved combat trainer who, along with her husband Major Deepak Rao, trained more than 15,000 commandos from almost all Indian armed forces, including the NSG Black Cats, Air force GARUD and the BSF. I'm sure that you will find this story of her electrifying.
Influential Childhood.
Seema grew up in a patriotic background. Her father, Professor Ramakant Sinari, was a freedom fighter who inspired Seema Rao so much that she became ambitious to serve her nation. "I used to hear stories of my father's fight for freedom. It was inspiring and I wanted to do something for the country," she said. As a child, Seema was a victim of bullying at school. The frustrated child wanted to change that and she, instead of being termed and teased as weak, wanted to display her strength and become bold enough. Thus her bitter childhood experiences drove her to where she is today. Seema pursued MBBS and became a certified doctor. She also pursued MBA in crisis management - two non-intersecting paths, is it? That's how she's - doing the unexpected. She then married Dr. Deepak Rao who she considers as her friend, teacher, and confidant.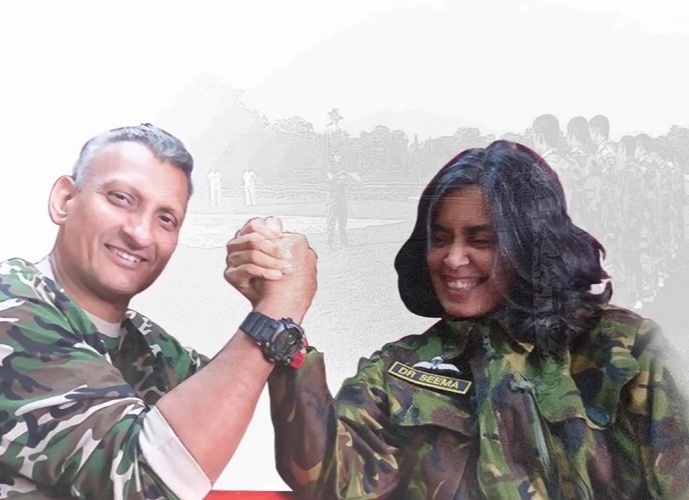 Long List Of Her Qualifications.
Well, having inspired by her father, Seema's desire to serve the nation didn't cool down. She left practicing medicine and went on to training in combat, military martial arts, Krav Maga, and mixed martial arts. She secured the black belt in Taekwondo at the age of 20. She also received training in Jeet Kune Do. Her trainer was Richard Bustillo, a student of the iconic martial artist Bruce Lee.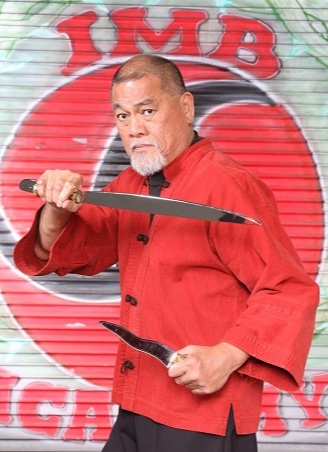 She also become the highest ranked instructor in Jeet Kone Do. She also received training in sailing and yatchmanship, mountaineering, scuba diving and skydiving with an aim to become an expert commando. She was an HMI medallist in rock climbing and a finalist of Mrs. India World pageant.
Her living room in Mumbai is a gallery that displayed her versatility. With full of trophies, a rifle, photographs from training sessions and award ceremonies, handful of medals, and books on a vast range of subjects, the room is just the mirror of her personality.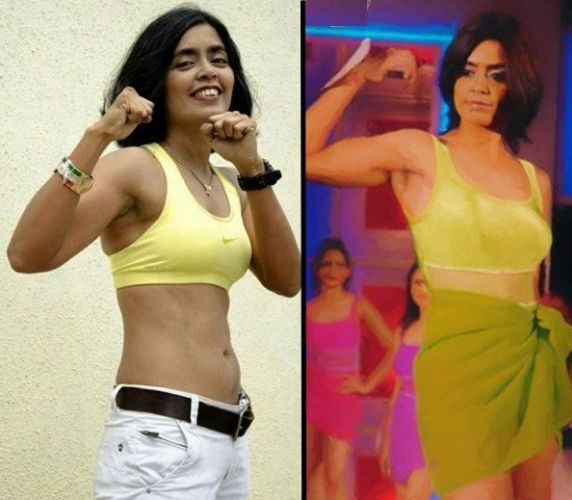 Odds In Military Training:
Though Seema had received training to become a perfect commando, things didn't work so easily when it came to military training. Firstly, the military training is far from the reach of civilians. Secondly, leaving behind the concept of becoming a trainer, it is not even ever heard that a civilian advises about combat techniques. Thirdly, the aspect that remains hard to digest- a combat trainer being a woman. However, all these didn't stop our seamless Seema. "I knew I had to hone my physical skills and abilities, so I worked hard. The forces that were open to what we brought to the table, welcomed us," she says. There you go! That's Seema, the only woman commando trainer of India.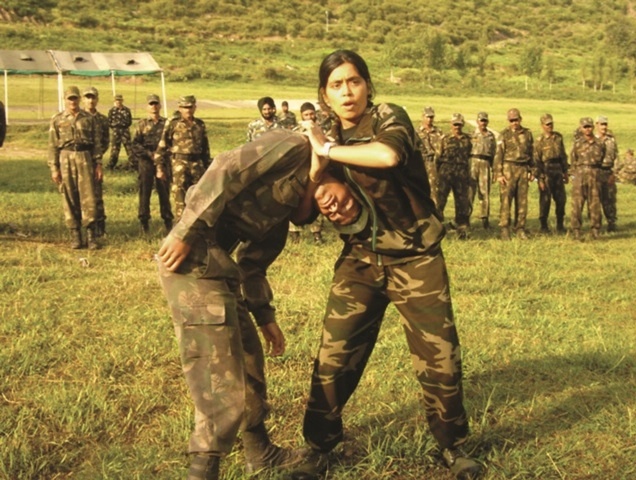 Together With Her Husband:
Along with her husband Major Dr. Deepak Rao, she has been training the personnel of various forces right from the state police forces, the Air Force and Navy, Border Security Forces, Anti-terror Squads, and National Security Guards in unarmed combat training, team-on-team tactics, pioneering innovations in close quarter combat, and reflex shooting techniques. You shall remain wide-mouthed if I say that in the last 20 years, there is not a single elite Indian armed force that Seema hasn't trained.
"We were just two enthusiastic youngsters trying to make a difference. Some forces found our work to be worthy and it just worked out." , she gives the credit off to destiny. The duo set up the Academy of Combat Training in Mumbai to train corporates in the year 2003.
Innovative Approaches:
Not just training the personnel, the couple also innovated a shooting method in which quick and accurate shooting basing on reflex without spending time on taking the aim is proposed. This was named as the Rao Reflex Shooting Method and is accepted and used by the Indian military.
"At close quarters, you need to shoot first before the enemy's fire rips you apart. The technique trains you to do that," Seema explains.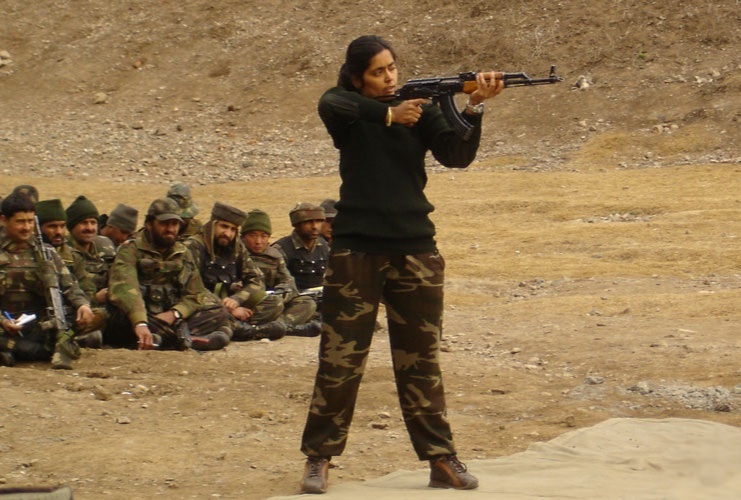 Not Disappointed At Missing The Recognition:
Rao who was made an approved CQB training resource for the government after the Ministry of Home Affairs ordered a pilot course to check the veracity of their training, missed the honour of becoming a Major in 2011. While her husband Deepak was made Honorary Major of the Territorial Army for his significant contribution to the armed forces, Seema couldn't get the honour as there is no provision for women to get ranked in the Army till date. But she has no regrets about this and continues to work for the Forces with the same zeal and that too, without compensation.
A Sacrifice That No One Else Could Make - Happy For That Though:
Seema Rao's passion to contribute to the nation is so intense that along with leaving her medical career in her early life, she also decided to forgo child-bearing. With a determination to remain committed to her work, she left behind the thought of having her biological child as it would end her up with too many physical changes but she adopted a girl child later on. Her daughter, Komal who is 25 years is also just like her mother. She pursued medicine and became Dr.Komal Rao. But wait, just like her mother, she is into martial arts too. She became the only woman in the world to defeat a male opponent in a cage fight during a Mixed Martial Arts tournament. She also handles the Academy that runs in Mumbai. The mother-daughter duo talk to young women and inspire them to pursue their dreams by giving motivational talks at schools and colleges.
The Time When She Felt Dejected:
Seema's life is not a bed of roses. The path she chose itself is challenging. She did not make fitness a part of her life. Instead, fitness is her lifestyle. Though she was into fitness regime all through her life that made her physically and mentally strong, life threw arrows at her and it was then she felt dejected for a short span of time before she bounced back. She suffered a severe head injury that resulted in amnesia and she could barely remember anything except for her husband. She also suffered a vertebral fracture when she fell on her back that took her six months to recover. However, who can stop a raging fire? Seema jumped on to her feet back within no time.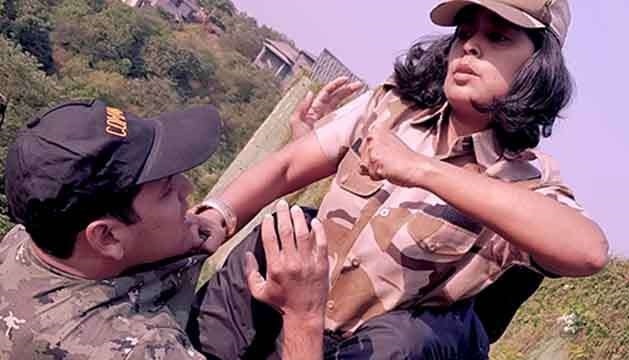 A Versatile Woman:
This Wonder woman is not just a woman of strength, she is also an epitome of creativity. She is a writer, director, musician and an editor. She wrote, edited and directed a movie named "Hathapayi" that displayed elements of reality action with flavours of martial arts on the silver screen. She supplied music and lent her voice for the movie's soundtrack. However, this movie was not released due to some reasons but has won the prestigious Dadasaheb Phalke Film Festival Jury award for 2015. She has also authored and co-authored multiple books on combat training.
Rewards And Recognition:
For her exceptional contributions to the forces, Seema was awarded the first Sri Shanmukhananda Shaurya Ratna award by Sri Shanmukhananda Fine Arts and Sangeeta Sabha on India's 72nd Independence Day. Seema has also received three Army Chief Citations - a commendable record. She is also the winner of the World Peace Award. Rao was ranked sixth in the 2019 Forbes India W-Power Trailblazer list. She was conferred with the prestigious Nari Shakti Puraskar from the President of India in 2019.
"Each award means a lot – they are all about appreciation of one's work. But to be honest, receiving the Nari Shakti award from the President of India is something I hold very dear to my heart. My achievements would be incomplete without this award," says Seema.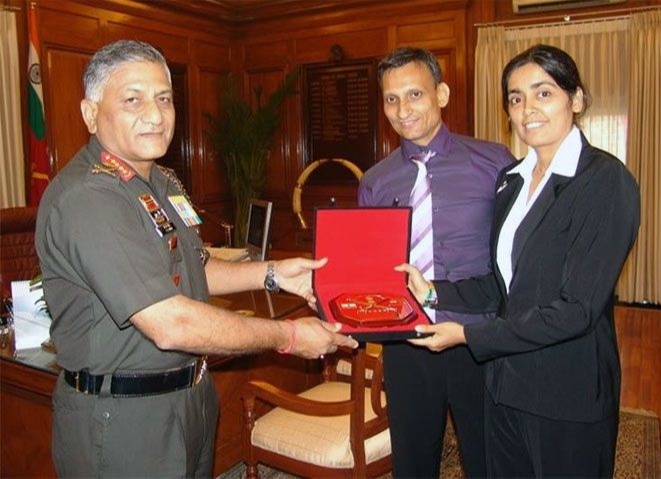 A Message To All The Women Out There In Her Words:
When asked what message she would give to the girls of today, she keeps it simple and says,
"The 'Me' you think you are is the 'Me' you will be. Women are as capable as men, given the right training. So go out there and conquer the world,".
I don't have an end note to write here. Because my ink ceases to flow looking at the resilience of this dynamic lady. I want to shout her story to thousands of women who are afraid to break the norms and chase their dreams. I want to shout her accomplishments standing at the crossroads of every junction where women are sceptical about their true potentials stand.

Follow Her Work