Film-maker finds a variety of means to deal with mental health. Short films, storytelling, etc.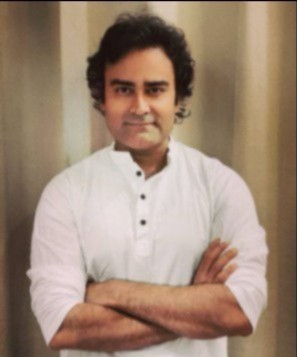 When it comes to counseling a sufferer of mental health, coaches and counselors take different approaches. Life coaches have their ways to deal with fine-tuning an individual's mind that is otherwise disturbed. While music therapy, aromatherapy have gained prominence in most of the cases, Sudhanshu Rai, an Indian Filmmaker, and Life Coach says that Storytelling can be a wonderful idea to calm the distressed minds.
An Epitome Of Versatility:
Sudhanshu Rai pursued his MBA in Marketing and Operations from IBS, Bangalore in 2008. After his post-graduation, he developed expertise in an array of fields like corporate brand management and communication strategy, media relations, digital marketing, and social media management, corporate advertising, new brand identity development, joint venture and partnerships, issues and crisis management along with understanding media and community relations. From 2015, he started to render his services in Saints Art as a Chief Strategist. This Thinker and Serial Entrepreneur is importantly a Filmmaker. He is also a Motivational Speaker and Life Coach. His films and storytelling are helping him in bringing his roles as a motivational speaker and life coach to fruition.
A Dive Into The World Of Storytelling:
Sudhanshu Rai has been a keen observer ever since he was a child. Everything around him caught his attention, be it children being dropped at school or ducks crawling on clear waters. The one who grew up in Delhi, Rai says that he was greatly influenced by the city. Its rustics, he says, played a vital role in shaping the storyteller in him. He narrated an incident when he went to Nayi Sadak along with his brother to buy some books. "Each narrow street, crowds of people from different walks of life, and their conversations were narrating different and discreet stories in front of me. Merely by observing all of it minutely, different stories were getting conceived at the back of my mind. This was the starting point of different impressions in my subconscious self that went on to add values to my stories.", he recollected. Thus, Sudhanshu Rai credits the nation's capital, that is a home to various cultures and languages, for bringing out the storyteller in him. Eventually, he realised that there's much more to do with life rather than just holding on to conventional paths. In life's race, he observed, people, forget to live and enjoy their lives. Thus, he decided to become a life coach and remind people that their lives are meant to live and not to run. For this, he chose to use his impeccable skill of storytelling. "Life coaches don't change any person, they merely act as a constant reminder and motivator to remind a person that it's important to live rather than just spend a life.", he said. Sudhanshu Rai has also directed and co-produced a horror-comedy short film named "Chaipatti" and released it under the banner of Kahanikaar Sudhanshu Rai. Produced by Saints Art, this film was released on YouTube on March 28, 2021. Sudhanshu Rai also has concluded the first season of his storytelling show, Kahaniyaan, with Kahanikaar Sudhanshu Rai on ISHQ 104.8 FM.
Changing The Way Things Are Perceived One Story At A Time:
Sudhanshu Rai has been transforming lives of people by incorporating his technique of storytelling. He is directing his stories so as to have a positive influence on their mental wellness. His techniques come as a package that works on the physical, mental and psychological aspects of an individual. His strategies and methods are helping people bring changes to their lifestyle and manage issues related to stress, relationships, work-life balance, etc. Off late, he has included other techniques like sound-based therapy to bring about calmness in his clients' stressful lives. He has written and voiced a series of short stories introducing a fictional character called Detective Boomrah. This character developed by Rai, brings hope and inspiration to the listeners with his "nothing-is-impossible" attitude. "People need to realize that there cannot be a better motivator than self, but there is always a need for someone to remind people of the motivator within. A life coach, a motivational speaker, and a storyteller – all three fulfill this responsibility. They further help in channelizing and evolving the thought process of any individual.", he explains.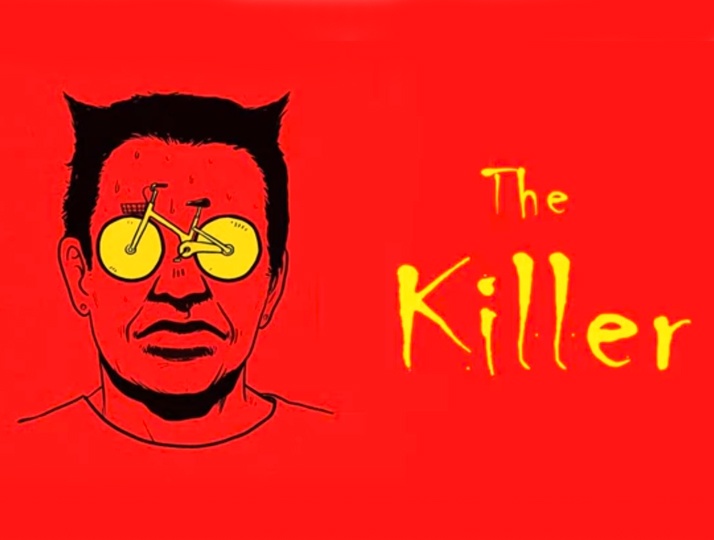 His Words Worth Noting:
This yoga practitioner says that people who are happy and are 'living' life are those who we need to seek inspiration from rather than those who stand at the peak of the success ladder. He asks people to communicate with their friends and family, share the day's activities, speak to them openly about their problems and things that are making them anxious. Communication, he says, is the best way to relieve oneself from stress. He also advises people to take up their own way of venting out channel - be it music or dance or writing or meditation.
The Road To Future:
Sudhanshu, who has already started a YouTube channel where his stories can be heard, wants to take it further in the days to come. Apart from storytelling, he and his team are working on providing more options and avenues for sound-based therapy. Rai, who already plunged into production with his short film, Chaipatti and released. His bigger plan is to go deep into productions, featuring his stories and concepts on prominent OTT platforms, and further on the big screen. "Very soon you will see Detective Boomrah, a fictional detective character created by me that has attained immense popularity on the Internet, on the screen", he says with confidence.
Different Life coaches have different ways to address their clients' issues. Storytelling is surely one unique concept that is undoubtedly doing wonders. We wish Rai's sound therapy and his creative brainchild, Detective Boomrah transform and soothe more distressed people filling them with hope and happiness.

Go check out his Kahaniyaan and Chaipatti.