A mega attempt to design a mini-auto to fulfill the kids' wish creates sensation.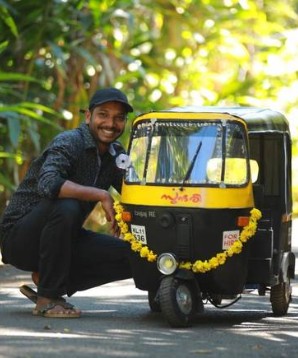 What more a father wishes for, than being the reason behind the twinkle in his kids' eyes? Parents go to any possible extent to fulfill the wishes of their children. Once they satisfy their children's desires, their happiness seems to have known no bounds.
Be it a toy or a kinder joy, catering to kids' wishes makes them feel proud and accomplished. Arun Kumar Purushothaman, a nurse working under Kerala Government Health Service also rows on the same ferry. Let's see what magic he has created to see a magical glow in his kids' eyes.
KL-11-636 :
Does it not look like a vehicle number? Yes! It is!! It's the number given to Arun Kumar's self-made mini auto. A journey back to 1990 will show us the Malayalam Superstar Mohanlal's popular film 'Aye Auto'. What's the link between a 1990 movie, a nurse, his kids and this vehicle number? Well!! This nurse in Idukki district hospital has a five-year-old son Madhav Krishna. Madhav wanted to have an auto-rickshaw after watching the film 'Aye Auto'. And BOOM!! Super Dad Arun came into the frame to fulfill his son's desire by making a mini auto-rickshaw for his son and daughter.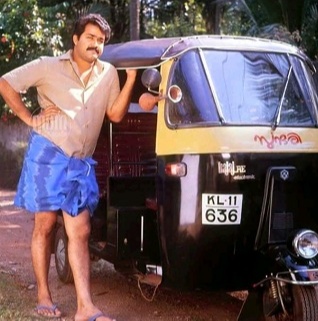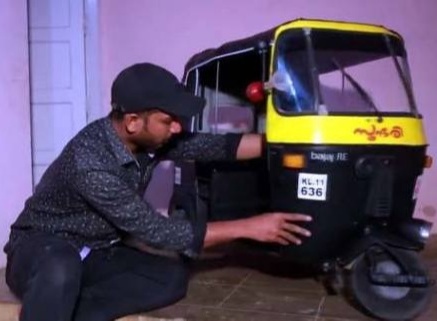 SUNDARI :
Arun, who is passionate about vehicles, designed a battery-operated open Jeep and a bike in the past. Now, he ventured on to design a mini auto-rickshaw for his kids. He wanted to incorporate all the systems that a real auto-rickshaw has into his mini vehicle. Let's get into the mechanics of this mini wonder.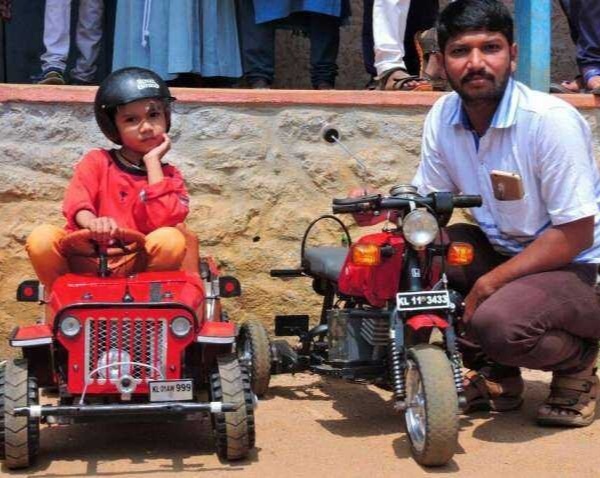 The mini miracle which took 7 and half months to take shape was made out of the trash collected from his compound. This mini auto consists of everything right from headlight, indicators, wiper, first aid box, metering box, handle bar and all those which a normal auto has. Not just these, it also has slots to hold USB and memory cards along with a mobile charging slot. There's also a music system to entertain the passengers. The vehicle majorly runs on a 24-volt DC motor and a 24-Volt Battery. The dish of Sun Direct cable was used in making the front portion of the auto. The base of the auto was made out of the metal of the kitchen stove. The wipers for the auto are supported by a 12 volt DC motor. Headlights, indicators, lights in the interior of the vehicle, park light and horn are made to operate on separate switches. Wrist watch box was used in preparing the Speaker set. Circular wooden blocks glued with a tyre retreading material having a rubber sandal sole were used as tyres. The rear end of the mini auto contains two chargeable 12V batteries. The working gear lever helps in the motion of the vehicle. To design the brake mechanism, Arun used the circular plate from the commercial metal and wood cutters drawing the remaining parts of the disc brake from a bicycle. Safety was on top in the priority list as it is exclusively made for kids. The total weight of this mini auto is 60 Kilograms and can carry weights upto 150kg. He named this auto "SUNDARI".
How Did A Nurse Become A Toy-designer?
When Arun was a child, he was very fond of vehicles and always wanted to own toys of such kind. However, his father who was a carpenter, couldn't afford buying such toys for him as they are quite expensive. He once refurbished a second hand bicycle for Arun. Later, Arun, who imbibed his father's workmanship, started designing toys with his father's carpentry tools. He was also awarded first place for creating the working model of a JCB in his class 10. Though the routines of life like the higher education and his job kept him occupied for years, he met his passion again to drive in happiness for his kids.
Not just this tri-wheeler..!!
Arun Kumar designed a model SUV for his son Madhav and a three-wheeler bike for his daughter Keshini. His wife too, who is also a nurse, entends to him, her complete support. He launched his mini auto online through a video that captured the eyes of a wide range of public. The video plays the song "Sundari, Sundari" from the movie 'Aye Auto' in the background. Instead of spending thousands of rupees on toy cars and trucks, Arun Kumar used his skills to quench his kids' thirst for joy.
Utilizing Expertise For A Great Cause

:
Not just limiting his skills to make his kids happy, Arun Kumar wants to extend his workmanship to reach for a greater cause. His mission is to manufacture an electric wheelchair for the patients from poor economic backgrounds. He is waiting for sponsors to take this forward.
Though it all depends on how well the technical dynamics are applied, how much time and energy are invested on fabricating these vehicles, on a final note, what matters is the curve on the kids' lips. Kudos to the father's love, Kudos to his skillful hands and Kudos to his noble thought that's going to take shape in the days to come. Our team wishes Arun Kumar a fulfilling future.

For Order: 9500461595

Follow His Channel For Latest Videos

Follow Arun Kumar Purushothaman For More Updates On His Works