Give your children great learning experience and wonderful childhood memories. Take them to Prani, a sanctuary.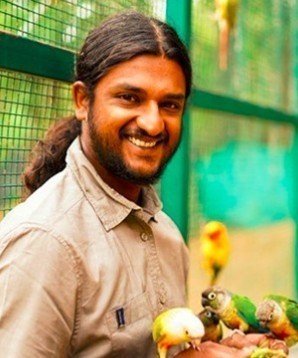 Life is all about "To live and let live". No, not just you, me and Joe's aunt. We have to coexist with the mango trees and the wildflowers, with the stray animals and wild beasts. It's all about sharing this planet, not consuming it all. But how many of us care to apply this in reality? We plant a sapling, water it for a few days and who knows what happens to it later when you tuck yourself up with the hectics of life. You adopt a pet because your children wanted a furry-mate during their summer vacation and once the June hits, as everyone in the family is busy and cannot take care of the Pet, you abandon it!! How distressing! Very few have concern towards animals and of them, very few can afford to take their responsibility. Love for animals itself doesn't serve the purpose; it also requires immense dedication, endurance and patience to consistently take it forward. Sometimes, you might have to sacrifice your own self to care for every other life around you. Those who are gutsy enough to take huge steps in life only can take the responsibility of furry mates and slimy friends. One such person is Sanjeev Pednekar and what started as love and inquisitiveness, became his life over a period of time.
Self-taught and Self-motivated:
A 12-year old boy from Bengaluru often rescued tadpoles and frogs from the gutters. When he turned 13, he started rescuing puppies and stray animals that are in danger, embraced the abandoned animals, gave them the required care and saved their lives. After his seventh grade, books and lectures stopped appealing to his senses. His college attendance also never went beyond 10%. Instead of what books gave him within the four walls, the world outside seemed dear to him. He felt that he was being called by the voiceless friends in the wild and thus he started volunteering for several organizations.
His name is Sanjeev Pednekar and he is the animal saviour. He volunteered for organizations like Compassion Unlimited Plus Action, Karuna Animal Welfare Association of Karnataka, Bruhat Bengaluru Mahanagara Palike's Forest Cell (BBMP), etc. to rescue animals, birds and learned skills to handle them. Most of the times, he acted based on the scenario and he was majorly self-taught without any formal training for the operations he does. His teacher is nature and he strived to maintain her balance.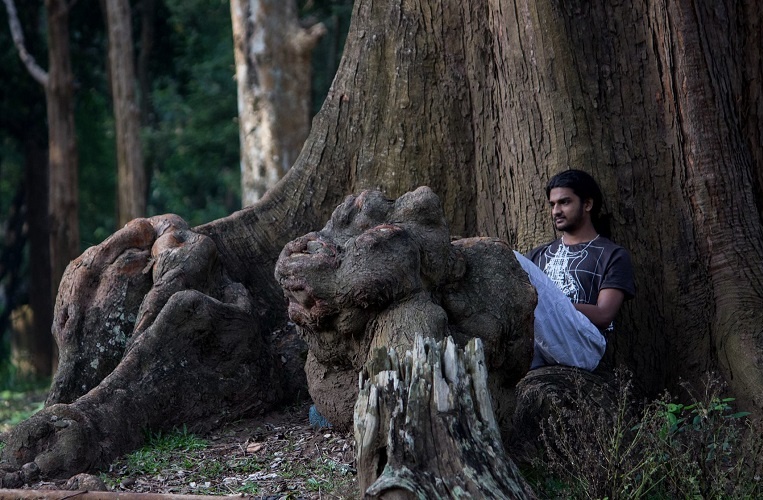 When he was 17, he started volunteering with Agumbe Rainforest Research Station (ARRS) as he wanted to learn the art of rescuing reptiles. He took up projects to conserve cobras and his inquisitive nature made him the first one to track their path every day. However, after a few months of his association with the organization, they came to know that he is under 18 and asked him to quit the work. Disheartened by this, he left ARRS and worked for other wildlife conservation organizations. While working with BBMP's Forest Cell, he did not just confine his limits to rescuing animals and birds but also spread his spheres to deal with the poachers and smugglers who attack animals for skin, ivory and other valuable stuff.
Collecting All The Experience To Set Up A Shelter:
According to his observations, Sanjeev understood that just 4-5% of the Indian population is aware of the environment, animals and birds. He feels that just due to lack of knowledge, understanding and compassion, people often tend to harm animals. If there's proper knowledge infused in them about animal and bird kingdom, then, he says, they are sure to develop the habit of co-existence. In view of this, he started his own Pet sanctuary in 2017 collecting the experience he had gained in taking care of animals.The main aim of this sanctuary is to spread awareness among people about animal behaviour and the importance of coexistence. He named it as Prani Pet Sanctuary and this was initiated on the Kanakapura Road in the village of Somanahalli.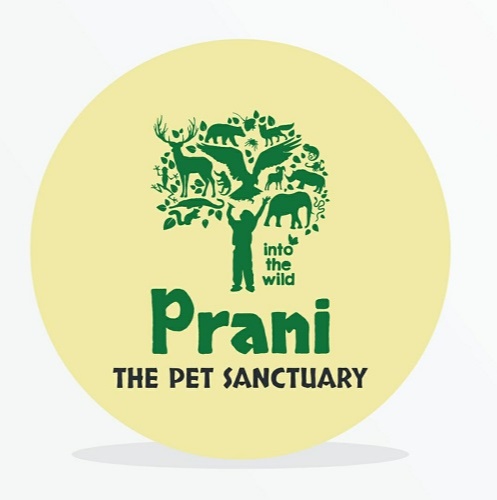 The sanctuary is spread across four and a half acres of land and is home to 700 animals - all rescued by Prani. There are hamsters, horses, turtle, emus, hedgehogs, foal, cows, sheep, goats, rabbits, gerbils, Chinese Dwarf Hamsters, turkey, guinea fowl, silver pheasant, Golden-tailed Pheasant, quails, ducks, geese, rooster and hens, African Clawed Frogs and Red Eared Sliders. Passionate caretakers who work at Prani help in giving love to the abused and abandoned animals restoring in them, trust, and confidence in humans.
Prani - The Educator:
Prani offers two hours of visiting hours in which they take people around the sanctuary telling them about every animal. Students are brought to Prani by schools as a part of their curriculum to give them detailed course about animal behaviour beyond the classroom walls and textbook lessons.
"Every class V or VI student has a lesson on the lifecycle of insects wherein, we take them to our butterfly garden and explain the life cycle of a butterfly. It's easy for them to understand practically rather than by rote learning from books," Sanjeev says.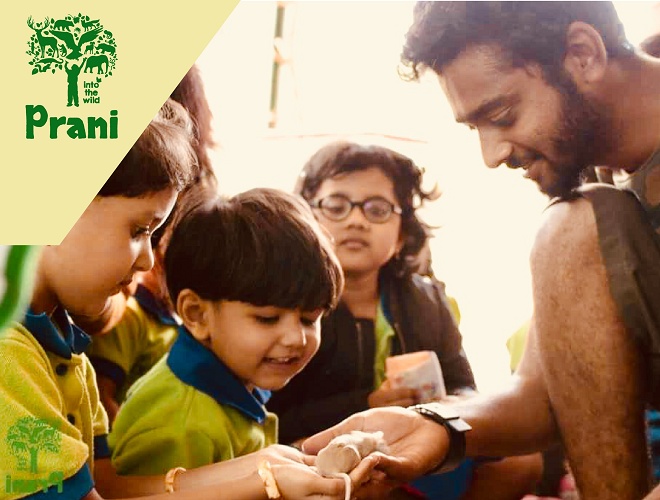 Prani also welcomes visitors on weekends. School going children visit Prani along with their families and spend their free time there. Prani can host three to four families for camping activities. The camping activities include bathing an animal, being a part of their feeding sessions, night walks to learn about nocturnal animals, bird watching and a small hike up the neighbouring hills. These activities give kids amazing learning experience as well as a chance to connect with their parents, nature, animals, etc. giving them an opportunity to bag beautiful childhood memories. Prani also collaborated with government schools for special kids as well as for underprivileged kids to give them the learning experience without any charges.
Prani - The Influencer:
Prani has been visited by more than 500 schools to date. They have received very good response from schools and educational institutions with kids being impacted by environmental activities. Mitra Academy, Greenwood High School and Sri Kumaran Public School have started nature clubs for their students after visiting Prani.
Prani Is An Emotion:
One weekend, a five-year-old kid named Sarthak visited Prani along with his parents. The kid is by nature an extremely introvert and doesn't speak to anyone either in school or in the neighbourhood. No medical help could make the child better. Such kind of a child, the moment he stepped into Prani started running around. The very next instant he entered the farm, he ran towards Maya, the horse. With laughter and excitement, he met all the animals on the farm, ran towards every bird and animal and greeted them. The joy the parents felt had known no bounds. They had seen a totally different Sarthak on that day. Ever since then, Sarthak visited the sanctuary multiple times and made it, his second home.
How Does Prani Survive?
The expenditure of Prani includes the food, and veterinary needs of over 700 animals and birds, rent for the land/property, cost of 12 labourers and maintenance summing up to over Rs 7.5 lakh every month. The family visits and the school education trips to Prani are its only steady source of income. They charge Rs 400 per head and take the visitors around the sanctuary for two hours - the visit is worth every single rupee.
Prani Is In Trouble - Needs Help:
The school trips and family visits are the only sources of income for Prani. But, due to the global pandemic, the visits are closed. Prani hasn't seen a single visitor since February 2020. So, Prani is finding it difficult to manage the expenses of the birds, animals, and the supporting staff. So, they are looking for generous helping hands to make things feasible for the survival of birds and animals sheltering there. They are asking for donations so they can keep the lives of animals and birds going. The following link can be used to donate to Prani.

Donate to Prani
One Man, One Great Thought- Can't We Give Our Small Part?
When a person is doing so much for wildlife conservation and is educating people about the importance of coexistence and ecological balance when he is able to dedicate his life fighting all odds to rescue the unfortunate, abandoned, and abused animals, though we cannot completely dedicate our lives for such a cause, can't we just lend a helping hand to uplift the good work during these times of distress? Just think of it!

Know More About Prani Pet Sanctuary

Follow Prani Pet Sanctuary