Meet the teenager who tasted bitterness all her life and is now sharing honey with everyone around.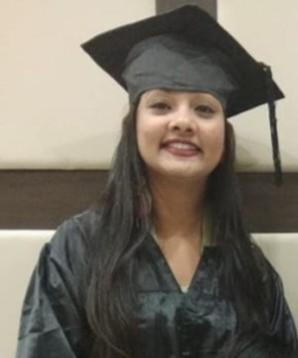 Is it still news in India when a teenager gets married off against her will? The society considers it with no kind eye. It's harsh to digest yet true. So if I tell you the story of a woman who was married off early, will it anyway interest you? But I would like to bring to you the story of a lady with incredible guts who fought the bitterness shared by her own family and stood up to fill honey in her son's life. She is Khusboo Goel who grew up seeing violence, just the domestic violence and eventually fell prey to one herself.
Violence - It's A 'Normal' Thing:
Khushboo, as a child, witnessed her father who succumbed to alcohol, ruthlessly hitting her mother. Every day she woke up to the scars that her mother wore on her body and felt as if being cruel, hitting, thrashing and all sorts of violence is a 'Normal' human characteristic. A family that had no financial stability with parents who often fight and finally spill their aggression on children is where Khushboo spent her childhood in. She felt extremely embarrassed at school to hide the belt marks on her body resulting from her father's furious deeds. Khushboo found it so difficult to live with her parents that she even resolved to end her life at one point. Leave behind any encouragement, Khushboo has never even received any kind of support from her parents when she wanted to follow her dreams like other children of her age. On top of everything, her mother decided to get Khushboo married off to her sister's son, 10 years older than Khushboo when she is still in her Grade 10.
A Relationship That Appeared Juicy but Spoilt In Reality:
Initially, when her fiancé supported her right to education, Khushboo felt relieved. The thought that she has received support at least from her husband made her happy. Khushboo married on 6th May 2012 after being assured that she can continue her education but the ship turned upside down after the wedding. She was beaten up by her husband for no reason and was restricted on going to study by in-laws.
It was a living hell, she recollects.
Within eight months of marriage, Khushboo learnt that she was pregnant and she knew she didn't want it. As her husband and family didn't approve her to abort, she convinced herself thinking that a child would perhaps change things for her. This happened when she was just 17. Khushboo delivered a son in 2013.
It was Azaan's birth that perhaps changed me, now I had to be responsible for him and ensure that I do everything to provide for him, says Goel.
A Swift Turn - May Be For Good:
While Khushboo was staying with her mother for a few days after childbirth, she learnt that her husband was going to get remarried. After several twists and turns, Khushboo decided to make her living as she didn't want the child to be affected because of his parent's broken relationship. She focused on both of their lives and completed her Grade 12.
I personally feel that sunshine started to peep into Khushboo's life ever since then. Khushboo went on to pursue the graphic designing course and learnt all the necessary skills required to get a good job. She has started her life again for her 6-year-old Azaan. Though things with respect to her in-law's house are still the same causing her troubles, she says that she is currently at good mental health. She is now pursuing her MSW in Mumbai and has been working with an NGO for more than three years now. She lives with her mother who takes care of Azaan and that's what lets Khushboo go out to make a living.
"Have I forgiven her? Maybe not, but I am indebted to her for what she is doing now. My son, Azaan, loves her and so does she. There is nothing that she does not do for him." says Khushboo.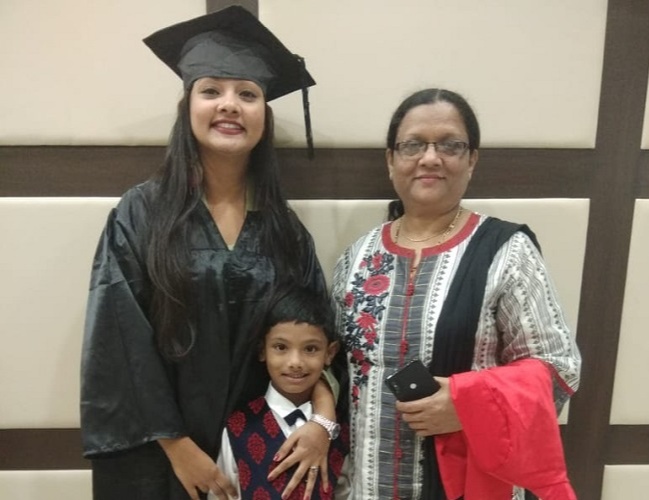 An Advice to Everyone Who Got Stuck In A Bad Relationship - In Her Words:
"It is your life, take charge of it, and you will realize that nothing is impossible if you set your mind to it. If I have been able to do it, so can you. No matter how bad the past is you can always begin again,"
The story seems routine and casual because we have got used to listening to such pieces in countless numbers every day. But when you feel you are stuck somewhere in life and when you feel that you were being deprived of your right to live, then recollect the stories of brave souls like Khushboo and you will understand that "YOU ARE NOT ALONE". Everyone is fighting their own battles without giving up. So keep going and keep inspiring.