PINTOO the clown, an ex Naval officer bringing smiles to the faces of kids and the sick.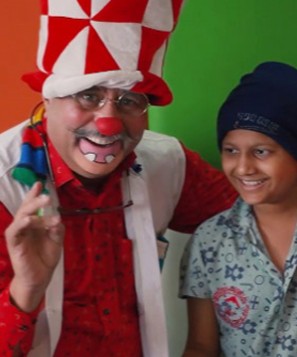 Highly disciplined, strong-willed, stamina and endurance – not only these qualities describe a naval officer. Empathy, creativity, understanding, kindness – theses qualities also fall into their basket. Same way, here we bring before you, the story of an officer who served in the Indian Navy for 17 years but left his job to serve the cause his heart asked him to.
The former Lt. Commander Communications Specialist in the Indian Navy who played around with codes, tactics, strategies, ciphers; is now wearing a dressing gown, exaggerated shoes, a red nose and is roaming in the pediatric wards of hospitals to take children on a laughing tour with his magic tricks. The man who handled various challenging roles in the Indian Navy from being an instructor at the Naval Academy to the Electronic Warfare Officer onboard INS Viraat, the Ltd. Commander Pravin Tulpule is now fondly called as 'Pintoo'. Had this naval officer worked for three more years in the Navy, he would have been eligible for the pension benefits. But something bigger than that dragged him towards it. "When I resigned from my job in the Naval Service, I was ridiculed. A lot of people did not support my decision. But I knew that my life had other objectives. I wanted to follow my instinct", says Pravin.
Why did He Quit Indian Navy?
Before knowing why Pravin has quit his job with Navy, let's try to know his background. When he was 14 years old, Pravin was drawn towards performing magic tricks after attending a magic show. He started his practise with card tricks and eventually learnt many other tricks that include several props. His first magic show was performed at home for his family, when he charged 25 paisa per person. Ever since then, he decided to become a magician and honed his skills regularly. He completed his graduation from Sir Parashurambhau College in Pune after which, he wanted to take up Magic as a full-time profession. Unfortunately, in those days, as magic was not considered to be a profession but just a hobby, Pravin had to give-up on his idea and having inspired by his brother-in-law to serve the country, he joined the Indian Navy. Even after becoming the naval officer, Pravin was always invited to entertain his colleagues with his magic tricks.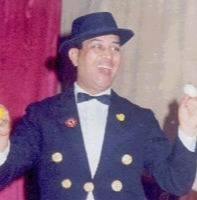 The Decision-making Moment:
In the year 2000, Pravin performed at a show for a group of children in Mumbai, where he was dressed as a clown and displayed his magic tricks. When he reached the venue, he learnt that all the children present there are cancer victims. While Pravin was doing the show, a little boy kept shadowing Pravin until the end of the show. A photo of Pravin and the little boy was also published in a newspaper. But, when Pravin was informed by his friend that the boy was no more, the earth beneath his feet shrank. Pravin was also informed that one of the last wishes of the boy was to meet a clown and that Pravin fulfilled it. Pravin, who felt sad for the boy on one hand, also felt glad that he could make the boy happy in his last days. From that day on, he decided that his life's mission is to make people, especially the suffering children, happy. He met his life's purpose and began performing at hospitals, orphanages, and old-age homes – free of cost.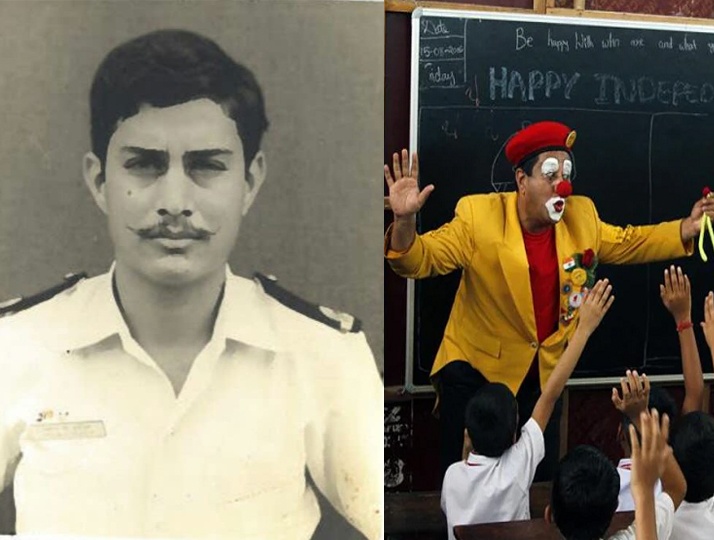 Bursts of Laughter and Waves of Happiness:
Pravin who has been entertaining children at the orphanages, slums, shelter homes and hospitals across India, says that the amount of satisfaction he derives when he sees them forget their pain for a few minutes, is inexpressible. "People who spend time in these places must be going through very painful experiences. If I am able to make them forget their pain even for a few minutes, I consider myself successful. The amount of satisfaction I derive is inexplicable," he mentioned. While most of his performances are free of cost, he earns bread by signing up for commercial assignments like corporate shows and workshops. Most of his performances are for NGOs and shelter homes including Toybank, SafeKids, Access Life Assistance Foundation, BMC schools and anganwadis, Mother Teresa's Jeevan Jyoti Home, Sri Sai Baba Foundation Children's Hospital, WADIA Hospital, and TATA group of hospitals. "I tend to derive an immense sense of joy when I meet and greet children.
Once I enter the paediatric cancer ward, I try to infuse a sense of positivity by doing some deft magic tricks, cracking jokes, and distributing toys and balloons once in a while. I make it a point to show my face to children in the ICU before leaving the hospital premises," he says. This clown not only makes children laugh, but also helps raise amount through crowdfunding for their treatment. "Seeing them smile at a time when they are fighting for their lives is simply priceless", he says. All those who have blamed him for quitting his job will now find no reason to taunt him, for, he has reached a point where he remains untouched by all negativity.
Kudos to the passionate magician who left his well-paying and highly-honoured job to fill happiness in vulnerable lives. While serving in the armed forces is serving the nation, bringing happiness to those who are in pain is beyond doubt, serving the nation.

Follow His Work