Insects and their lives fascinate him so much that he became the Young Naturalist.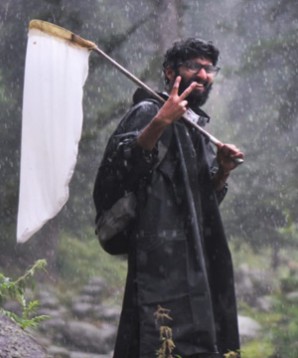 Not everyone will be attracted to the natural world around us. Tiny creatures that fly in the air around us are overlooked by everyone. No one cares to take a closer look at their beauty and appreciate their existence. We often try to catch butterflies in our garden and some people also grow a butterfly garden in their homes but do not equally show interest in their existence and conservation. True love, as someone rightly said, lies in conserving and protecting the one you love. And it applies to a person, place, plant or even an insect. Suhaib Firdous Yatoo is a man who lives by this notion. His love for tiny creatures ignited in his childhood and today, he is already into the field of biodiversity conservation even before coming out of his undergrad college. Let's look into the wonderful world of Suhaib and you will be amazed at the way he co-exists with the natural world of insects.
Childhood Curiosity:
23-year-old Suhaib Firdous Yatoo was always fascinated by insects and their living. He always wondered how they would communicate, how would they fly, eat and sleep. Since then, he followed those tiny creatures with his magnifying glass accompanying him everywhere. He read many books to find out more about insects and their living world. He looked for relevant information and words related to insect studies. Once, he came across the word entomology and there you go! He understood what his calling was - to become an entomologist. This ambition grew mighty as he grew up and he always dreamt of discovering species unknown to the world. His burning desire to learn about and discover various species in the wild got associated with his photography skills and the result is the beautiful visual documentation of his findings. Currently a B.Sc student at Sopore Degree College, Suhaib has already walked a long distance.
The Man of Biodiversity:
23-year-old Suhaib keeps himself busy with documenting the fascinations of the natural world. He films insects and records their behaviours with patience. He co-founded the Center for Biological Diversity of Wild Life at Wildlife Conservation Fund in Vihi District, Pampore Landscape, Jammu and Kashmir and served as its director until 2019 and in the year 2020, he was promoted as the Director of Research. Suhaib also reviewed a manuscript for the Journal of Threatened Taxa. He has also consulted as a 'Fungi Expert' with Eflora of India, one of the largest open accesses online databases that focuses on biodiversity. He also contributed natural history information to many online databases like SpeciesFile.org, ASCOFrance and Mushroom Observer. He is a potential admin to various Facebook pages and groups dealing with a natural history like Slime Mold Identification and Appreciation, Fungi India, Fungus Identification. Suhaib's passion for wildlife documentation turned him into an artist. Inspired by the works of Peter Scott and David Shepherd, he embraced wildlife painting. He does pencil and watercolour illustrations for children and teaches them the basic concepts of species identification.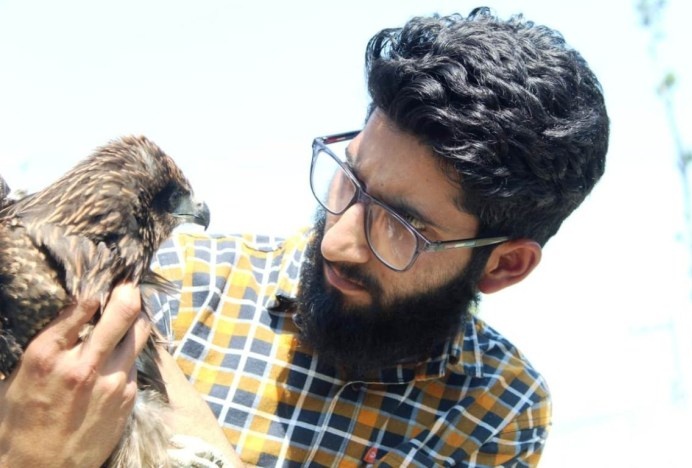 Recognition of Efforts:
Sanctuary Nature Foundation conferred the prestigious Young Naturalist Award on Suhaib this 30th January. This award is given to youth leaders who set an example through their actions of conserving natural life.
Suhaib was recognized for discovering and documenting the endemic flora of mushrooms and two-winged flies scientifically known as Diptera. Sanctuary Nature Foundation described Suhaib as "Intrepid explorer, wandering scientist and wondrous researcher of the wildlife in Jammu and Kashmir,"
"This award is the outcome of my childhood interest in plants and flies. Since I am yet pursuing my bachelor's degree in science, it will encourage me to go further deeper into the wildlife of Kashmir," he told a release.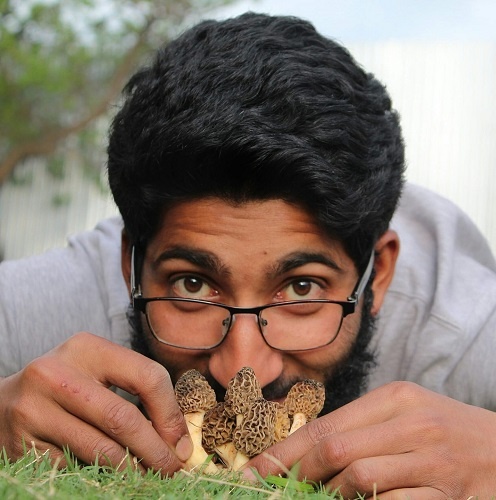 Future Goals:
Suhaib's wish is to drive students and younger generations towards understanding taxonomy before few species extinct. "I want to inspire students towards understanding taxonomy before few of species extinct. The sole aim is to bring a research journal page to the public domain and popularize citizen science work in order to explore our rich flora and fauna without having a PhD degree," he said.

Follow His Work