Zero-waste wedding is probably more elegant than the big, fat Indian wedding. DIY.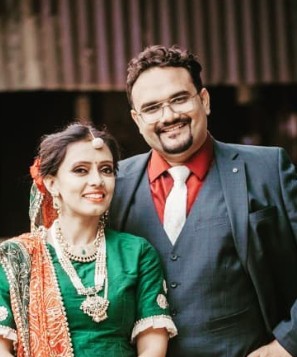 Marriages are made in heaven, they say. But marriages are made with huge pomp. It is considered prestigious to make a marriage look grand, big and fat. Massive decoration, costly robes, fancy invitation cards, large food menu, what not! "Once in a lifetime" is the phrase that is used to very well support the fancies of people. But how many people think of what happens to the flowers, mighty decorative sets and disposables used in large quantities in every wedding. After the bride and groom pass the venue after the bill clearances are made, who turns back to see the amount of waste generated and the way it is disposed of? Right from food wastage to the plastic waste generated, everything is just thrown for no one's good. Can't we wed with zero wastage? At least the thought of reducing the waste at weddings is enough to take it to the next level. Preeti Bindaas and Ashlesh Jamre have proven that weddings can be performed with least or no wastage, thanks to them for making it realistic. Let's check their story.
Preeti Bindaas is a Radio Jockey who works for the Radio Orange while Ashlesh Jamre is a professional writer and AD filmmaker who works in his recycle theme-designed production house "Spring Media" following eco-friendly work habits.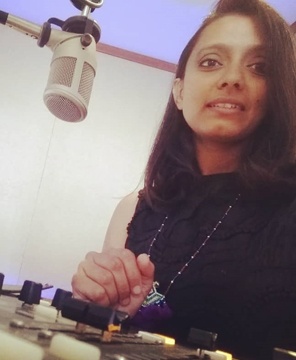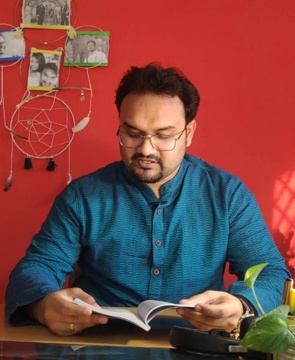 Preeti has always been an eco enthusiast who would think of the generated waste and its disposal ever since she was young. "Since childhood, she always had the habit of creating best out of waste", said Jaya Patel, Preeti's mother. Preeti also started a segment called "Har din Paryavaran Diwas" (every day is an environment day) a few years ago as a part of her RJing, in which she interviews and talks to people who have been taking steps to protect the environment. On the other hand, Ashlesh, being a writer also emphasizes on the very topic of environment protection in various writings of his.
When Two Eco-enthusiasts Come Together:
Well, Preeti and Ashlesh, the two eco-conscious people decided to tie the knot and live happily ever after. But wait, they didn't want to go for the prestigious, grand, big, fat Indian wedding that generates huge amounts of waste causing harm to the environment. When the couple had to think of their wedding, the first thought that came into their minds was to show people how they don't just talk and write about eco-friendly concepts, but practice them in reality too. They wanted to show how it works and set an example by 'doing' which would create a huge impact, more than just speaking and writing about the cause. Thus, they have decided to make their wedding a "zero-waste" event. Convincing their parents was the first hurdle they had to cross. They did. The next step is to figure out an answer to the "How" question. They then thought of taking it one step at a time.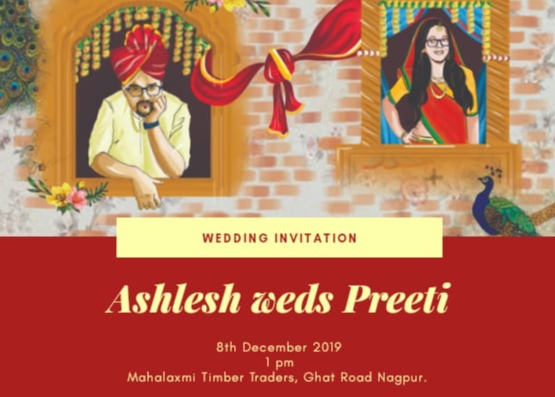 Getting One Aspect At A Time On To The Track:
Replacing every item that would otherwise generate waste in weddings with recyclable and reusable materials was their motto. They started off with the invitation cards. They made digital invitation cards and sent them to people but Preeti's father insisted that they should also get a few cards printed to distribute them to the close ones in the circuit. Upon his insistence, the couple got a few cards printed with recycled papers ditching the routine cards. Then comes the envelopes in which cards or money as gifts are placed. For this, they have used the cover of Preeti's father's car. Boom! You heard that right. It was a beautiful old car cover that is made of cloth, using which they have made beautiful pouches and got organic blog printed on them. They looked amazing and classy. Then came the superior part of every wedding - the decoration.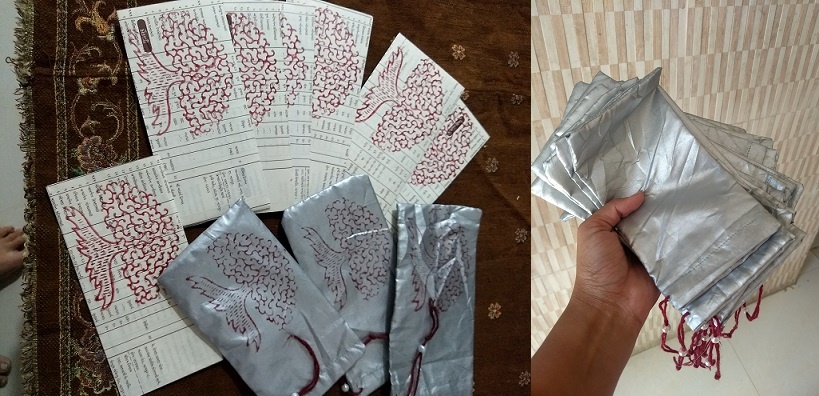 Something that catches everyone's attention and something that is also the main contributor to wedding waste. Preeti and Ashlesh carefully thought of how to go about with the decoration. Preeti personally visited scrap shops and picked up a few items that would fulfil the decoration criteria for their wedding. Whatever she found in the scrap, she started to search for the right ones. Some used tyres, used bottles, used old scooters and other used items were her choices.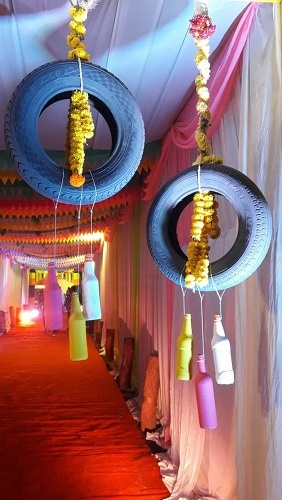 Everyone exclaimed, "How is it possible?" But the couple answered all their questions with the mind-blowing decoration they presented on their big day. Though it was a big challenge for them, they managed to pool in some of the creative minds who helped them create masterpieces out of the waste and used materials. When people saw the wedding decor, they quoted it as just nothing less than elegant - more than what people expect from a wedding. What about all this decoration after the wedding? It came to their house as the interior decor! Just WOW! The rest of the decoration was made of local flowers and coconut leaves. After the wedding, these were mixed in a compost pit and thus organic compost was generated out of them. "I still remember when the wedding Baaraat was entering the venue, everyone was amazed at the unique decoration and arrangement. Nobody felt that the decoration was made from scrap. It was better than the cliche decoration. Our friends and family liked it so much that they appreciated it on social media", says Ashlesh with pride gleaming on his face.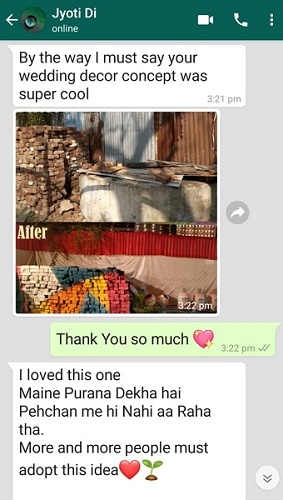 Coming to the clothes, Preeti and Ashlesh picked up such clothing style that is both traditional and sustainable. When she had to pick up attire for reception, unlike others who choose expensive and one-time-use clothes, Preeti made her choice here. She took her mother's wedding saree and her sister-in-law's wedding saree that she never wore after once, and made a beautiful combination of both. The most painful wastage that happens in every event is food wastage. Preeti and Ashlesh made sure that no disposables are used at the wedding and they had invited the Robinhood Army to the wedding who collect the unused food and distribute it to those who need it. So, there you go, zero food waste.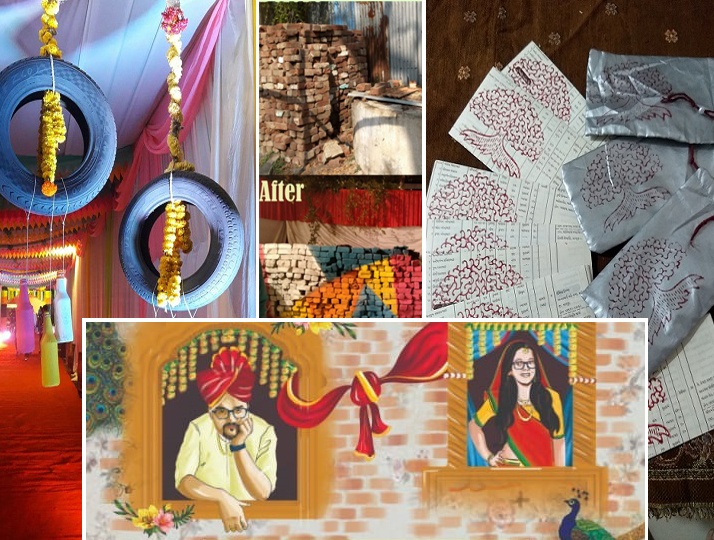 Wonderful Piece Of Advice From The Couple:
Preeti and Ashlesh opine that not only a wedding, any single-day celebration that we do, shouldn't cause irreversible harm to the environment. Because, our one-day celebration can create pollution that lasts for years - they say.
Isn't that true! Thanks to the couple for showing us that an eco-friendly wedding can be equally elegant and classy just like the other big, fat, thoughtless weddings. Can we just step out of the shoes of "What will people say" and think of what happens to the environment before we start our celebrations from now on?

Follow Ashlesh Jamre For More Upadtes

Follow Preeti Bindaas