A shout out to all the elders - Don't Fear Technology, It is simple. Take a helping hand from this youngster.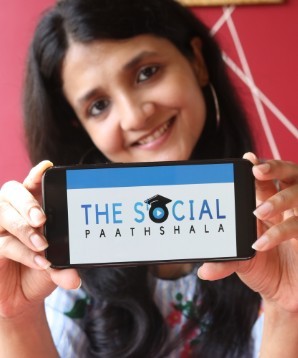 A skilled Content Curator, Social Media Marketing expert and a Public Speaker, she has now turned into a sociopreneur with a unique thought to help elderly people.
We keep seeing elderly people calling their children and grandchildren for help with regards to operating mobile phones, using social media, accessing bank accounts online and many such things. In this era, when everything has gone digital, the elderly population has been facing many difficulties in accessing them. They don't know how to book a cab or make a video call to their children staying abroad. They need help to share pictures with their loved ones are unaware of how to order a pizza online orbook a train or flight ticket online. Digital empowerment for the elderly is the need of the hour, so they don't have to depend on anyone for their needs. This is where Mumbai's Mahima Bhalotia came to their rescue. This 27-year-old's initiative is bringing smiles on all the wrinkled faces.
Mahima shared a little anecdote about her students –
"My first ever student was a 67-year-old advocate from Mumbai. He had been independent throughout his life and was facing an issue in sending a gift to his grandson, whom he couldn't meet during the pandemic. I suggested that he can shop online, but he said, 'Nahi Nahi, I don't want to use my credit card, it is risky.' It took me five days to explain the process to him and eventually, he agreed to shop online. He was extremely enthusiastic about learning technology and used a lot of things which he learned in the class, like - setting reminders, sending location on WhatsApp, sharing contacts with other friends on WhatsApp, etc.".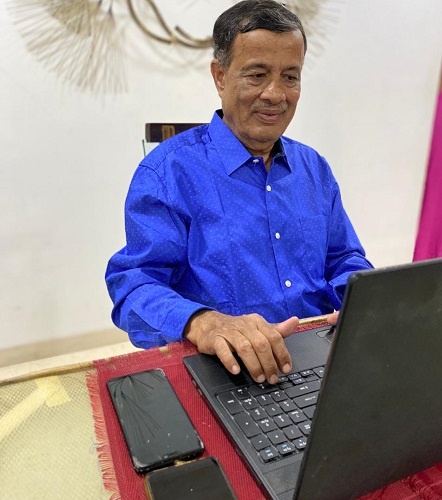 "My 69-year-old Civil Engineer student stays alone in Mumbai with his wife and mother. Both his daughters are married and he is a happy-go-lucky person. He did not know how to order food online and wanted to learn the same. His wife is an ardent fan of pizzas and she wanted to eat from Dominos during the lockdown. He specially took a class to fulfil that wish and learned how to order pizza from Dominoes and other food items from food delivering apps,"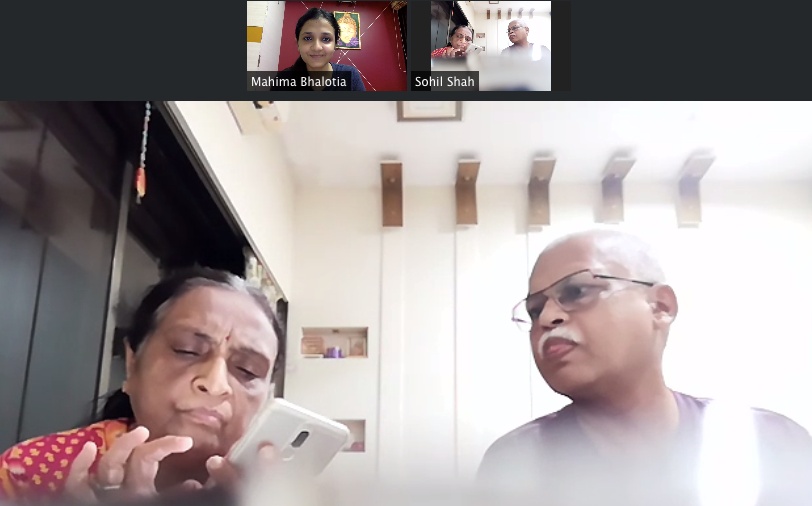 To Help The Elderly:
27-year-old Mahima Bhalotia hails from Mumbai. Once, when Mahima noticed her boss speaking to his mother who repeatedly called him to book a cab for her, she could clearly witness how digitally dependent elderly people are. When her boss was, at some point of time pissed off with his mother's calls, just out of fun, he suggested to her that she should teach senior citizens how to book a cab. That's where Mahima's thoughts triggered and she really wanted to do that. Also, Mahima read widely about how the increasing number of cyber fraud cases have increased amongst the elderly. "As soon as I discovered that the prime reason for the fraud is lack of awareness of the online world, I took this upon myself to provide something valuable to that age group," she said. She discussed the idea with her family who approved immediately. Mahima, who worked as a Marketing and Communications Executive, then kickstarted her journey towards digitally empowering the elders.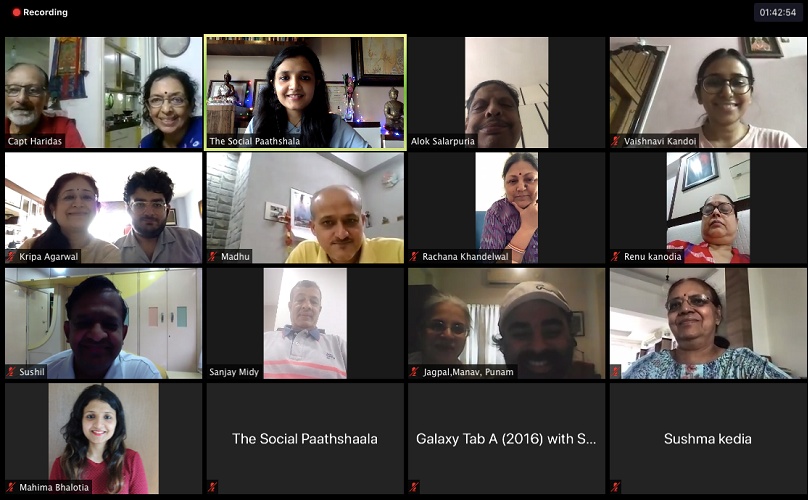 The Initial Steps:
Mahima's mother suggested that the initiative should be given a name with a desi touch. After filtering numerous possibilities and with the help of her buddy: Google, they named it "The Social Paathshala". Mahima got 500 pamphlets printed and distributed them in her area.
She initially got five enquiries and just two turned into her students. To her disappointment, the initial response was quite low and thus she paused the activity for a brief period of time. However, her personal venture destined to bloom when Mahima lost her job during the COVID-19 pandemic. Mahima's mother suggested that she should re-start The Social Paathshala. Though she was sceptical about the idea and thought why would elderly people opt for online classes when they can learn it from their children, she went ahead to give it a try. She gave an advertisement in a local newspaper and the next morning her phone started ringing with the calls of those who were interested to join. The Social Paathshala re-started in August 2020 and she has taught over 300 students from Mumbai, Delhi, Kolkata, Pune and Jaipur.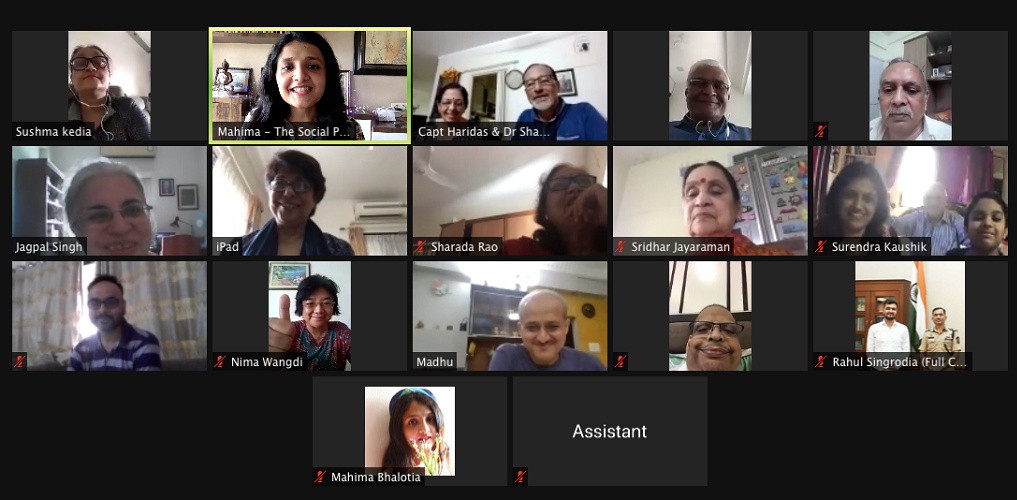 "It was always my wish to do something meaningful, but due to my corporate life stint, I never had the chance to start something of my own which would be fulfilling as well as fun." After losing her job due to Covid, she started The Social Paathshala.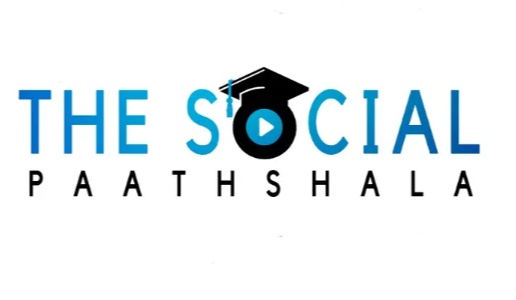 The Social Paathshala:
At The Social Paathshala, Mahima plans and designs the curriculum to suit the requirements of the elderly. She teaches them the basics of WhatsApp, Facebook, Instagram, Twitter, Gmail, Camera, Calendar, Maps, YouTube, Google Drive and Zoom among other applications. The classes are divided into two categories - 1.5-hour group classes with 20-25 students on Sundays, ladies special weekdays and 1-hour one-on-one classes. Furthermore, the sessions are also categorised based on the operating systems - iOS and Android. Interested students also have the choice to opt for intermediate-level lessons. Mahima believes that her students should learn with complete involvement and attention, so she made her classes purely practical. "I teach them in a way they would understand," she said. Mahima connects her lessons to something that all her elderly students could relate to.
"The day I become professional, they'll stop coming. I have to be friendly and interactive with them. I tell them that App Store is like a storeroom and recycle bin is a kachre ka dibba," she said.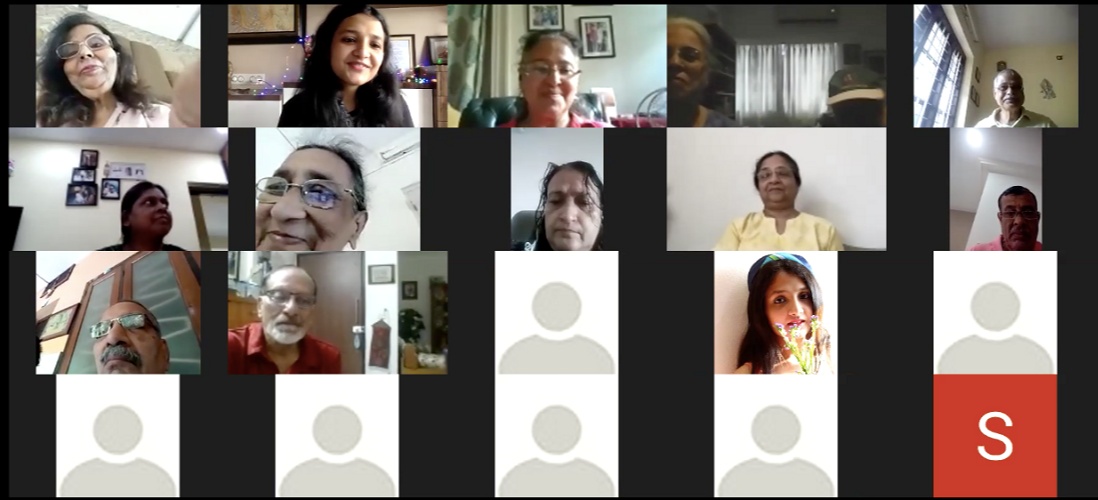 Her Voice of Success:
As the Founder, Owner, and Trainer at The Social Paathshala, Mahima successfully trained 60+ aged senior citizens who include Advocates, Ex Indian Navy Captain, Scientists, Entrepreneurs, Doctors, Colonels, Civil Engineer and Business Women. They have learnt and understood a wide range of topics from using Google drive productively to advanced zoom, useful WhatsApp features, making festival greeting cards, operating Instagram, Twitter, Facebook, Google Calendar and many more.
"My students have also learnt how to order Pizza from Dominos and Frappuccino from Starbucks." says the proud teacher.
In less than 3 months, Mahima was featured in more than 5 top publications of India namely TOI, Times Now, The Logical Indian, LiveWire and Dainik Bhaskar. She was also featured in WhatsHot, The Hindu, Curly Tales, Daily Hunt, Mid-Day, Mumbai Mirror, Exchange 4 Media, Platocast, We The People of India and We are Yuvaa. "I consider myself extremely lucky to be a teacher for the most experienced section of our society. In return, I receive tremendous blessings, love and respect.", she mentioned.
What's in store for the future.
Mahima is in plans to collaborate with several NGOs and senior citizen care initiatives. She wants to expand this initiative on a global scale as there are a lot of senior citizens worldwide who need digital understanding.
"It is my purpose to help them adapt to this new normal so that they do not have to wait for their kids to get free and help them.", she says. Mahima aspires to become a TEDx speaker so she can inspire millions of youngsters and make them understand their role in digitally empowering the elderly. Mahima is also working currently to help homemakers understand the digital world thereby giving them exposure to various online platforms that help them empower and grow.
Congratulations to this lady who took a step forward to think about what others don't and for jumping into action immediately to make it a success. Today, the community of her students are no less than a family. We wish that more and more elderly people get digitally empowered through her initiative.

Follow Her Work

CheckOut Her Tweets