Onil's NGO works to empower the youth of the country as agents of social change!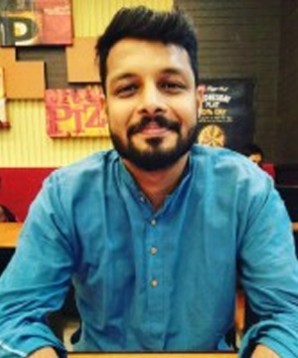 Onil Kulkarni a young and dynamic social worker, driven by his passion to work for the youth and adolescents of our society founded Swadhishthan Foundation in the year 2013.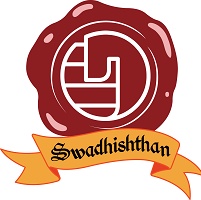 In 2014, the United Nations Department of economic and social affairs organized an Expert Group Meeting on the theme "Youth Civic Engagement: Enabling Youth Participation in Political, Social and Economic Life'. They emphasized the need for youth development and how it is an important component to build human and social capital.
In a highly populated country like India, almost 34% of the population consists of the youth. Young minds have fresh and innovative ideas, and their role in the development of the country is pivotal. They are great problem solvers, who can be an antidote to the governance through their positive influence.
The Beginning of a vision
Onil Kulkarni hails from Mumbai, the 'City of Dreams '. While most Mumbaikars were busy chasing their fancy dreams, Onil dreamt of bringing about social change in society. His dedication to giving back to the society was ingrained in him by his parents. They always emphasized on the importance of 'doing something worthwhile for the county' rather than just 'earning money and being engrossed with self-development'.
As a schoolboy, he enrolled in several army camps, with the thought that joining the army would be the best way to serve the nation. But during his college days, within 2 years of working with National Social Scheme (NSS), he realized there was another way of serving the nation – by bringing about a positive social change.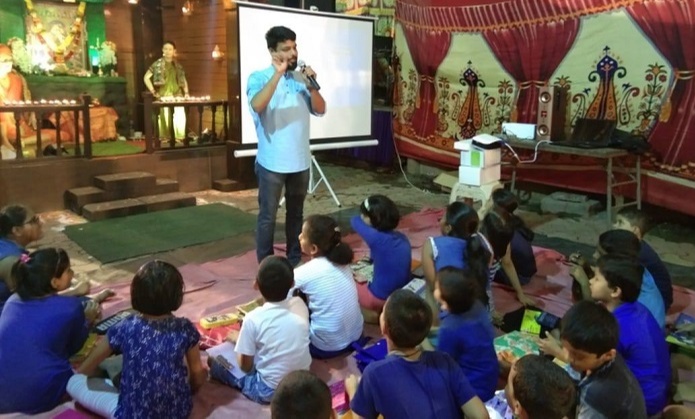 In 2013, when severe droughts hit Maharashtra for the 3rd consecutive year: young Onil wanted to do the most he could, but received little support. Along with his friends, he then decided to pool in some money. Managing to collect around Rs.7000 he was filled with enthusiasm, but that was only short-lived. He was saddened because this amount could fund only 2 water tanks, and he lost all hopes. The saving grace was when his cause received recognition in a lot of Marathi and English local newspapers. Common people then started supporting his cause and donated money in large amounts. Collecting almost 2 lakh rupees, he reached a point where he had to stop taking donations, to avoid overfunding!! With the collected funds he arranged 42 water tanks for five Adivasi (Tribal) villages in Shahpur Taluka, Thane District for 3-4 weeks. He also used the remaining amount to distribute essentials kits in schools.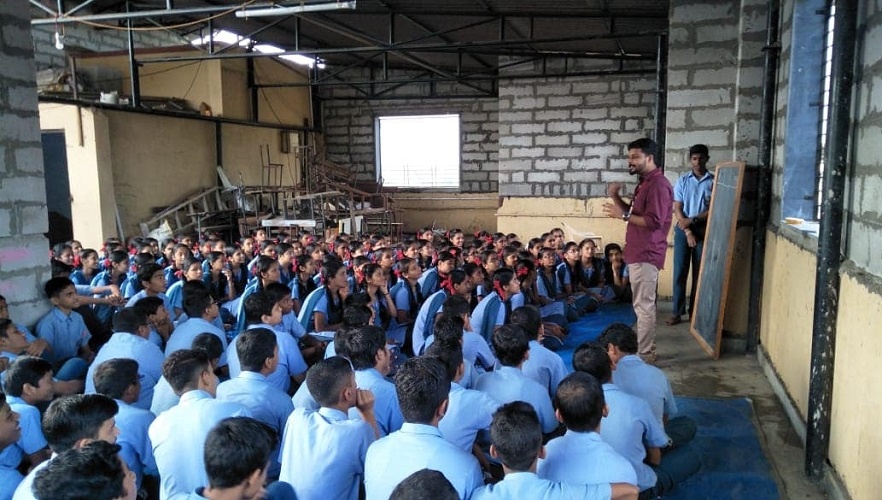 This is when he realized that common people extended support for good causes. He then had a visionary epiphany and knew that he has the 'mettle to attempt the difficult'.
Hold my hand and you will lead along with me- A noble society
In 2013, with the success of the water distribution project, a dream building in Onil's mind led him to pursue his education in the field of social work. He founded Swadhishthan Foundation, a non-governmental organization that works towards the ideological empowerment of the society.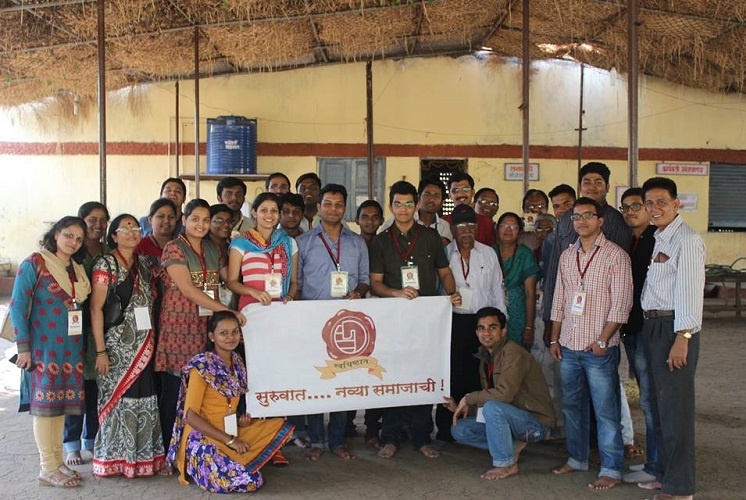 Even before it was registered as an NGO, Swadhishthan Foundation conducted an ample number of projects on various social issues. Development through Exposure, Education and Youth Action ( DEEYA), Environment Enrichment, Green Diwali, Our Flag Our Pride, Voting Awareness, distribution projects were some of the influential projects undertaken by Swadhishthan.
During his college days, while working with an organization called MAVA (Men Against Violence and Abuse) and SNEHA ( Society for Nutrition, Education & Health Action) he discovered his passion to work for the youth and adolescents. Onil then developed an interest in working towards gender-based violence. He was motivated to start a film society with some like-minded friends, which focused on gender issues.
The journey from Distribution Drives to Sustainability Programs!
Onil envisioned inspiring and enabling youth through exposure, education, and social action to develop their potential and sensitivity as responsible citizens, towards the issues of the society.
The journey of Swadhishthan started with distribution drives to conducting concrete awareness programs. Swadhishthan now focuses on sensitizing the youth of our country on issues like Sexual harassment, Gender Equality, Sex Education, Gender-based Violence, Menstrual Hygiene, and also engages in youth development. Swadhishthan also conducts awareness sessions with corporates communities of other age groups.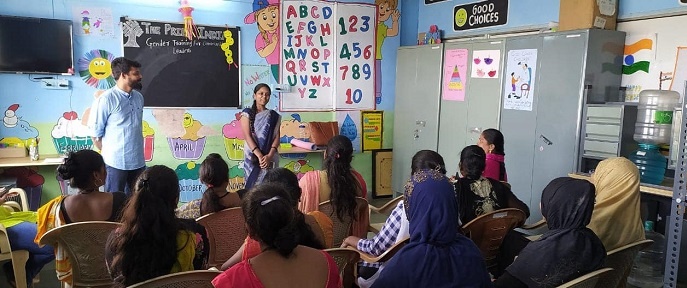 Beginning with only 900 beneficiaries, Swadhishthan now caters to almost 6000 beneficiaries!
With the increasing number of rape and harassment cases in our country, awareness on such sensitive issues is the need of the hour. Even though on a micro-level Swadhishthan Foundation through their work aims to exactly do that!
Awards and Recognition
The noble work of Onil and his team led Swadhishthan to be awarded the 'Jagruti Puraskar 2013' by Awake India Youth Association for its dedicated and valuable contribution to the field of social service.
2014- JASWWA Award (Journalist and Social Workers Welfare Association, Thane) recognized & appreciated Swadhishthan's work and felicitated its team with a memento.
Navjeevan Lokvikas Sanstha recognized & appreciated Swadhishthan's contribution in the field of education.
In 2016 he received the Kshitij Puraskar (Mahatma Jyotirao Phule Government Hostel, Mumbai)
In 2019 he received the young Achiever Award from Happy Club, Mumbai
Onil's work now receives a lot of recognition in newspapers both in Marathi and English.
Onil currently works with a Mumbai based organisation called SNEHA, swamped with his work he has very little time for his organisation. Irrespective of everything he strives to work towards youth development, and strongly believes that the youth of our country will one day pave the way for a positive social change.

Know More About Swadhishthan Foundation

Follow Onil Kulkarni