Dr. Aloma Lobo, the guiding book to all those parents looking to adopt children.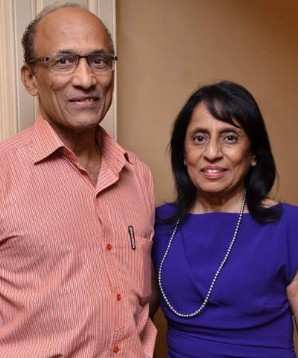 "I respect that many parents want a healthy child and it is their choice. But I often tell the parents to look deep into their hearts and see if there is a place for a child who needs them desperately. People often say, 'How nice of you to adopt Nisha.' But I correct them saying, she wasn't the only one who needed us. We needed her too. What we have received from her is immeasurable. It is not charity to adopt a child with special needs. It is all about giving to each other"
When Dr. Aloma Lobo said the above words, it is evident from the glee in her voice about how proud and content she is. Why will she not be, when she became the proud mother of a fighter girl who battled all odds to become her own strength as well as a blessing to the whole family?
Pediatrician By Profession, Mother At Heart:
Dr. Aloma Lobo who hails from Bangalore completed her school and college education in Bangalore itself. She went on to lecture in a medical college post her education. "You both are just like the picture of God in the earth". When someone wrote these words about Dr. Aloma and her husband Mr. David, they are not exaggerating. They are so deeply committed to their work and beliefs that people who know them consider them to be equal to God - the couple finds it to be exaggerated though.
The couple have got three sons and three daughters. And here, there's something worth mentioning. The three daughters they have, have come to them like a blessing. While the couple had three biological sons already, unlike any others, they decided to adopt children. When their third son was four years old, they adopted their first girl child. This happened three decades ago and following which two more girls walked into their family. The second girl was followed by the youngest of all, Nisha. The couple faced many questions as to why they are going for adoption when they already are the biological parents to three boys but none of the questions or comments stopped them from doing what they wanted.
Welcoming The Special One:
Dr. Aloma Lobo and her husband, who always wanted to adopt children, received a call one day about a two-week-old baby girl who was abandoned by her biological parents. The couple went to see the child and they noticed that she suffered from a rare genetic condition called Ichthyosis. With thick and flaky skin, the little one also had no eyelids due to which her eyes are always open, inviting injuries and infections. The baby was abandoned by her parents and no one else wanted to take her home but for this couple. Dr. Lobo took the child into her arms and her wish to adopt the baby was at once approved by her family including her children. "Mumma! Let's take her home", one of her girls said. Ever since then, Nisha became a part of their family. Over the years, Nisha not only grew up to be self-loving, she also learnt to spread love and happiness to people around her. When she was featured in the Vicks' campaign, her story inspired the world.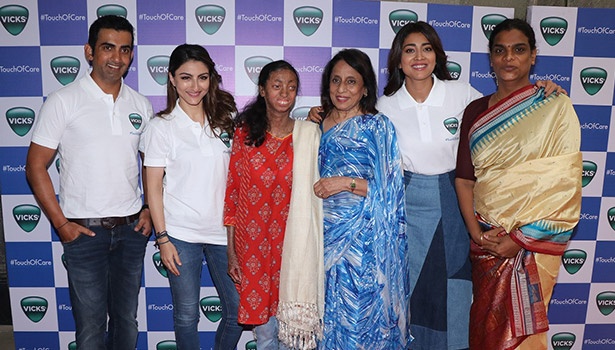 Adoption - A Gateway To Give And Receive Love:
There are many children out there who are waiting for love. The perception of the people on adopting children has been changing over the years. Many of them, after having their biological child, are showing interest in adopting their second child. However, there is still stigma and doubts surrounding the process of adoption. The process is also made complex keeping in mind the security of the child's future. So, most of the times, parents, who are trying to get home a child, are turning dejected. Dr. Aloma Lobo has started making her contributions in this sphere. She, who extended her services as a Lecturer, saw her life and career take a turn when their second daughter arrived home. She started to be approached by many couples who wanted to become parents through adoption. "The turning point in hanging direction was when our second daughter came home and many couples now turned to us with the belief that it really was possible to become parents through adoption", mentioned Dr. Aloma.
She began volunteering with organizations with a desire to spread awareness about adoption. Her desire turned into passion and she worked relentlessly towards the cause. Eventually she became the Chairperson of the Adoption Coordinating Agency, Karnataka and later became the Chairperson of Central Adoption Resource Authority (CARA) with the Ministry of Women & Child Welfare. "More than anything else I prefer working on the ground with families and children rather than in policy making. I am particularly interested in the placement of children with special needs", she says. True that! Special children need more love, isn't it? She also worked with St. Johns, and World Health Organization. "Being with the ACA and with CARA gave me the treasured opportunity to meet with so many families with varied stories and experiences. It was a journey which enriched my understanding and experience", said Dr. Lobo.
Not just working towards creating awareness and help with respect to adoption, Dr. Aloma Lobo is also an expert counsellor for the adoptive parents. She clears all the inhibitions, doubts and apprehensions of the parents and helps them deal with their adopted children in a better way.
"When a little girl puts her arms around you and says 'Mama, I love u', it's the most rewarding thing ever. Motherhood is not about the child I want to have; it's about celebrating the child that I do have. Families should learn to open up their hearts – someone out there can change you, and you can change their lives.", Dr. Lobo says.
The true definition of motherhood is surely what Dr. Aloma Lobo showed us. Yes, many parents want healthy and active children, but children are children. Given the right care, love and support, every child turns out to be the best version of themselves. Dr. Aloma and Mr. David Lobo have proved it.