First Muslim woman teacher started the Beti Padhao movement. Lets honour this great teacher.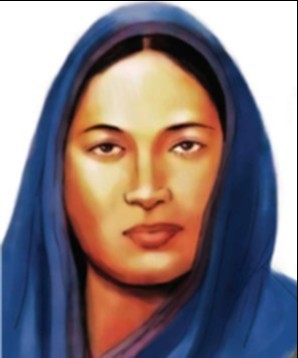 There are so many people who have made significant contributions to various fields, we agree. But there are people who fought the stereotypes, preconceived notions, went against the-then societal norms, broke them and established a new chapter; a chapter that today, everyone opens and reads. Their sacrifices made people's lives better and easier today. We read about many such people in our history textbooks or in the books of our various course curriculums. We think that they are all. But, to our surprise, our history hasn't got into the limelight, many of the most inspiring stories and lives. Reasons could vary from the lack of literature available about them to historians neglecting them. But when somewhere someone digs deep into something, stories that were buried under the blocks of history, witness the blue sky. One such name that was either hidden by chance or was hidden intentionally between the pages of Indian history is that of Fatima Sheikh.
When we celebrate Teacher's Day as a mark of honouring Dr Sarvepalli Radhakrishnan, many of us just in the very recent past, came to know about the Phules. We learnt about Jyotirao Phule and acknowledged his wife Savitribai Phule as the first woman teacher. The couple has established schools and encouraged the education of girls, without fearing any kind of societal pressure brought upon them. Over time, Savitribai Phule became the talk of every event that was organized to honour teachers. But again, we have missed another notable figure who worked along with Savitribai Phule, in fact, the one who fought more hurdles than Savritibai.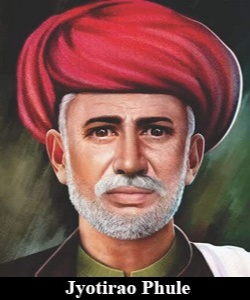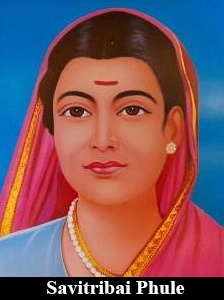 What Little Has She Done That She Was Kept Aside?
Fatima Sheikh was a Pasmanda woman from the Kurmi caste (agriculture caste). she is the first Muslim teacher of India. She was the contemporary of Phules. We are unable to tell exactly when Fatima was born because there is an air of ambiguity surrounding her birth too. Very little information is known about her and it is through the lives of Savitribai and Jyotirao Phule that we could sneak-peek into Fatima's details. Interestingly, while she and the Phules strived for the education of girls, it is here to note that they are also the contemporaries of Sir Syed Ahmed Khan, who was against women's education. But the story and greatness of Sir Khan is scripted in the books leaving behind this historic trio. When we look into the work of Fatima sheikh, we will have no clue of why she was kept away from being discussed.
The Brave Muslim Woman

:
It was the 19th century and we can imagine how the patriarchal society has imposed restrictions on women. It was the time when social reformers were educating women about their rights and slowly helping them change their lives for good. What Fathima Sheikh did, at such a time, was more than just appreciative. Firstly, she, who lived along with her brother Usman Sheikh in Mominpura in Ganj Peth area of Pune, was the one who gave shelter to the Phule couple when they were sent off from their house. To be more precise, when the Phules were ostracized by the Mali community for their social reforming activities, Fatima, being a Muslim woman, did not hesitate to give shelter to them. She was not afraid of opposition from her community. Fatima first met Savitribai Phule when they were enrolled at a teacher training institution run by Cynthia Farrar, an American missionary. Jyotirao and Savitribai Phule lived in Fatima's house from 1841 to 1847. Not only that Fatima gave shelter to them, but she also gave away her house to establish their first school for girls in India in the year 1848. This is not just a noble act but an act of bravery and immense courage. In a society that considers female education as a sin, this act of Fatima is undoubtedly a revolution that marked the beginnings of independent and self-made women. Well, after the establishment of the school in 1848, it was not like the present day where parents would line up for admissions. Moreover, if the school was meant for girls, no one would even take a look at its gates. In such a scenario, Fatima went from door-to-door convincing families, and parents especially those from the Muslim community to get their girls enrolled. Fatima received severe backlash from society and the upper-caste men and women threw mud and cow dung at her. They would physically and verbally abuse her as she walked her way on the streets. But Fatima didn't give up. She faced all this along with Savitribai Phule. However, while Savitribai faced backlash from the Hindu community, Fatima had to suffer severe hatred and opposition from both Hindu and Muslim communities. She continued to educate and spread awareness about the importance of education for girls. As a result, many girls coming from various castes and economic backgrounds started to receive an education. That was an achievement; an achievement that brought countless girls into the line of leading respectable and dignified lives today.
Fatima taught in all the five schools that the Phule couple established. Sheikh played a major role in the founding of two schools in Bombay in 1851. The curriculum of their schools was different from that of the regular one offered by the Brahmin teachers in their home schools. Their curriculum included subjects like mathematics, science, and social studies instead of Brahmanical texts like Vedas and Shastras. Above all, this revolutionary woman was the first one to start the "Beti Padhao" movement in the early 1840s. However, we cannot deny the fact that this has sent waves of ego and shivers down the spines of the upper-caste as well as to those of the patriarchal society. Why not? What if other marginalised women like Fatima start challenging from there on? Isn't this alone not sufficient to know why her name and story were locked with iron chains for decades now?
However, in 2014, a brief profile of Fatima Sheikh was included in the school Urdu textbooks of Bal Bharati Maharashtra State Bureau. Had the focus been laid, wouldn't have the historians and the researchers got enough information about the woman who is behind a revolutionary change? Even after being such an iconic figure in Muslim history, it is sad that very little is known about Fatima Sheikh. Not anymore. Let's take this 5th September as the right occasion to spread the word about the "First Muslim Woman Teacher of India", Fatima Sheikh. Let India know her, let explore her life more and we are sure that we will be knowing quite a lot about her in the days to come. For now, we honour this great and timeless teacher, with this small piece of article in her name.