US teen asks seniors for their three wishes and fulfills them. Diana Awardee's inspiring Act of Kindness.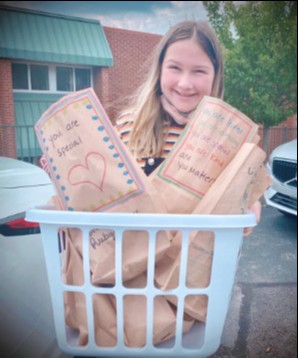 "Kindness is my hobby"
This is not any quotation from an English Literature book. These words came from a 13-year-old whose acts of kindness made her close to the hearts of numerous people across the country in the United States. When her deeds came to be known to the world, no one could stop adoring her. She bagged multiple awards and gained huge recognition at such a tender age. Her works of magnanimity raised the eyebrows of the Royal House of Britain and she was honoured with The Princess Diana Award. Ruby Kate Chitsey and her story is an amazing cup of aromatic coffee that we can sip for relishing the goodness of benevolence. Read her story and be affirmed that the world is the nicest place to live in.
Accompanying Mother Brought The Benignity Out Of Her:
Ruby Kate Chitsey is 13 years old and belongs to Harrison, Arkansas, USA. She used to visit the nursing homes along with her mother who is a nurse. She would spend time speaking to her mother's patients. While she spoke to them, she learnt about many things about them like their family, finances etc. Though they initially spoke to Ruby the way they speak to a little girl, eventually their talks started to grow deeper. Ruby learnt so many things more than she learnt from her books by actually 'interacting' with people. Little did she knew that she has been emerging as a compassionate individual.
Ask Me What You Wish For:
During her talks with the nursing home patients, Ruby learnt that they survive on just $40 a month which is provided by the government to cover their expenses for 'extras'. These extras include haircuts, dog food, books etc. If they couldn't accommodate something into the given granted limit, they will have to forego something else. Ruby was moved when one of the patients told her that she had to forego her dog as she couldn't afford it. Ruby decided to help them. She knows that she is not old enough to grant whatever they ask for, but she wanted to take those small steps. Ruby, who was just 10 years old then, knew that one step would lead to another. She took a notebook and asked each person, "If you could have three wishes, what would they be?". She went on to take down the wishes of 50 people that summer. To her surprise, the majority of the wishes were simple. While some wanted just prayers, some wanted to munch on some snacks or fast food. While a few asked for a pair of pants or shoes that for them well, Ruby was moved when one person wished to go to a water park to see children play. Their wishes made her feel sorry for them as they weren't able to afford tiny aspects of their life.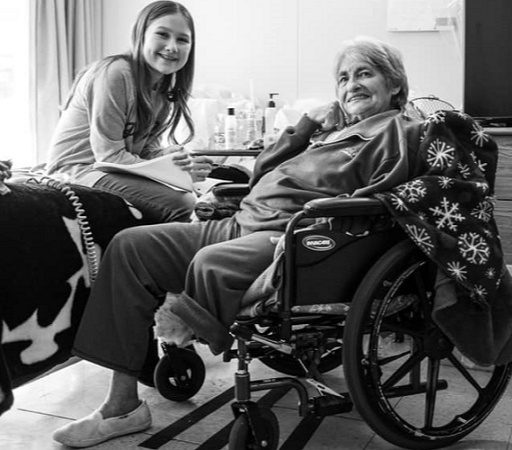 Reaching Out To Many:
Ruby who started to fulfill the wishes of the people one at a time, began to get her friends into the loop, involving others in her acts of kindness. Ruby, along with her mother, started to raise funds locally to grant people's wishes. By initiating a 'Kids Board' for the organization, Ruby also encouraged other children to help residents, including building gardens and giving permanent pets to the residents. She joined hands with her "Kids Board" and worked with essential staff across America to fulfil the wishes of nursing home seniors. In the year 2019, when she was 13, she founded "Three Wishes for Ruby's Residents" and became its CEO leading the organization with her motto "Kindness is my hobby".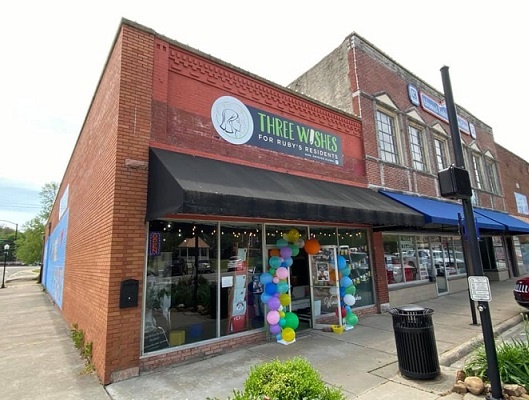 Ruby, along with her mother started the GoFundMe campaign and to date, raised over $350,000. For her immense amounts of hard work in raising funds, she was also named as the "GoFundMe kid hero of the month"! "We grant small wishes to seniors in long-term care. It's that simple. We want to end the cycle of nursing home residents choosing between phone service and haircuts", she said. Ruby and her team have fulfilled over 8000 wishes across America since they started. "We have even fulfilled wishes as far away as Gander, Newfoundland!".
During the COVID-19 pandemic, they took the help of the essential staff to get the wishlists of the residents and increased their efforts more than ever. More than 4000 wishes were fulfilled during the pandemic time. "It's the little things that bring joy. We are constantly asked for small items like a fluffy blanket, new shoes, cat food, comfortable pillows, new clothes, peanut butter, strawberries, books.... We find ways to do bigger things, too like TVs, older model iPads and complete room remodels. We visit, listen and respond to their needs. We make their life sweet again", said Ruby.
Recognition And Awards:
For her humanitarian work, Ruby has received several local, regional and national awards. Ruby was picked by the Barbie and Mattel Corporation to be one of their Barbie Role Models for 2019-2020 for being a female leader who brought change with acts of kindness. She was named in the "People Magazine's" "Ten Girls Changing the World in 2020". She is also the Arkansas 2021 winner for the Prudential Spirit of Service Award. She was named a CNN Hero and a Fox News Midnight Hero. For her selfless contribution towards filling happiness in gloomy lives, Ruby has been awarded the prestigious Diana Award. Given in the memory of Diana, Princess of Wales, the award is presented by the charity of the same name and has the support of her sons, The Duke of Cambridge and The Duke of Sussex. She received the award through a virtual ceremony on 28th June, 2021 for bringing change and trying to improve the lives of others. Prince Harry, the Duke of Sussex, was also present at the ceremony. "We are changing lives and we want to teach others to do this across the globe.", she said.
One visit to a nursing home with her mother, one talk with the resident, one wish that touched her heart, one step taken towards fulfilling wishes - one little girl emerged as the love of millions of hearts across the globe.

Follow Her Work