Bangladeshi youngster receives Diana Award for empowering talented teens In a unique way.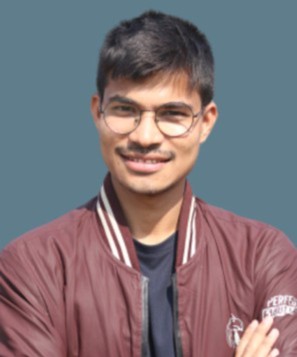 Rejection should not develop dejection. A rejection should rather make you a better individual who can think, introspect, work upon yourself and emerge as a better person. Yusuf Munna, who faced continuous rejections for his work didn't feel low but he thought that others shouldn't go through the same when they wish to display their talents. What he did later, won everyone's hearts and he was also honoured with the coveted Diana Award for his sensible work in bringing a positive and sustainable impact.
The Fuel That Ignited The Fire:
Yusuf Munna hails from Bangladesh who is pursuing his Bachelor's in Development Studies at Khulna University. Now 21 years old, Munna, who was inspired by his father, recognised his own flair and love for writing at a very young age. He developed the habit of avid reading and writing for years. He relentlessly worked on developing his skills. Writing became his hobby as well as passion. He became a writer for national English dailies like the Dhaka Tribune and The Business Standard. Currently, he is the Executive Director at Reflective Teens that was founded by him in 2013.
The Story Behind Reflective Teens:
Yusuf Munna, who was passionate about writing ever since childhood started to submit his writings to various newspapers and magazines. However, he faced rejections multiple times. His confidence levels started to drop and he suffered self-doubt. One day, one of his seniors introduced Yusuf to a writer in a newspaper, who showed interest in Yusuf's writings. Young Munna, with almost no hope, sent an old writing that was previously submitted in vain multiple times before. But this time, to his surprise, the writing was immediately published. The point was that Munna has submitted similar writings to the same institution before. That is when Yusuf Munna understood the significance of having connections. When he further enquired about this with his other writer friends, they had confirmed that they faced similar situations. With this, the group of teenagers concluded the fact that the mainstream media makes the path for budding creative writers troublesome and difficult. They have thus decided that the young talents shouldn't face the same in the upcoming years and came up with the idea of starting a magazine. As it was the start of a new millennium with rising on internet, the teen group decided to start a web magazine. Though the technology hasn't reached everyone in the 2010s the way it did today, Yusuf too did not have the knowledge of the internet and website. With the money he saved, he went to a nearby cybercafé and learned WordPress through YouTube. He later bought a domain and finally launched the web magazine in 2013. He named it, the Reflective Teens and its motto is 'of the Teens, by the Teens and for the Teens'. The magazine slowly started to gain prominence. Along with writing, it published other creative works like paintings, photographs etc. This magazine, which was first popularized in their school, began receiving submissions from other schools and eventually from outside the country.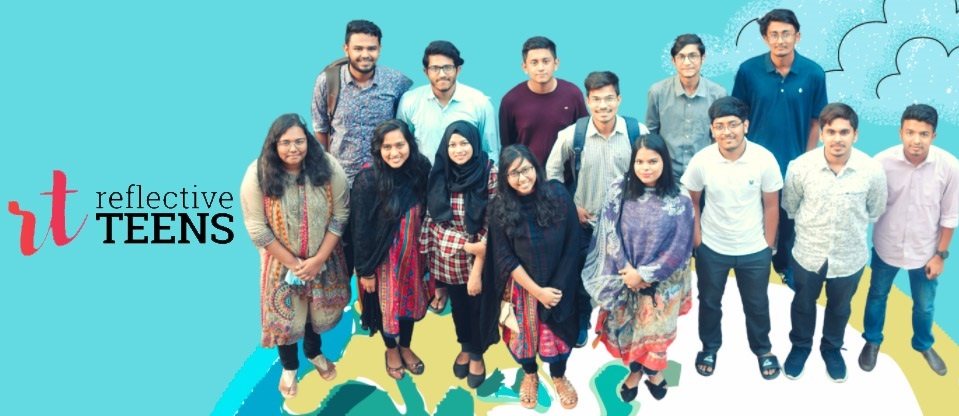 Change Of Course:
While the magazine went ahead with its publications, the team recognised that their web magazine was also based on connections and that they couldn't eliminate the primary issue as they thought initially. Therefore, instead of solely focussing on the web magazine, they designed a program called RT Talks, the talk sessions which received some media coverage bringing them participants, supporters and volunteers. This, after years of consistent working, brought many new programs into the main structure. Reflective Teens now runs 3 successful main programs throughout the year and a potential web magazine with 50 young adults in the team, a strong Board with notable figures and thousands of followers. It is being mentioned on a number of media platforms and also reached many countries worldwide. To date, the team remains clear with its initial goal and constantly works to restructure programs on par with its core values. Their programs focus strictly on effectiveness, efficiency and sustainability among others. Reflective Teens is a group formed by the realization of the struggles of teenagers and is working to create an inclusive platform for teens from across the globe. In the past seven years, 'Reflective Teens' has directly reached more than 50 institutions in Bangladesh and impacted the lives of almost 61,000 teenagers throughout the country. In 2020, it brought up four different programmes and engaged 11,000 young people.
Young At Age, Great By Work:
Yusuf Munna, the Founder and Executive Director at Reflective Teens was also the Program Assistant Coordinator and Alumni Outreach Representative at TEDxYouth@CCS from June 2015 to August 2015. He has numerous achievements to his credit. He stood third at the National Rocket model making competition in 2014. He was also the Speaker at Glocal International Teen Conference held in Kathmandu, Nepal in 2017. He was enlisted at the Ashoka Youth Venturer Under 20 in 2017. He was a delegate at the Global Partnership Summit held in 2017 in New Delhi, India. He was also the delegate at Changemaker Exchange, Manila, the Philippines in 2018. For his contribution towards empowering teens, Yusuf Munna has been awarded the prestigious Diana Award. Given in the memory of Diana, Princess of Wales, the award is presented by the charity of the same name and has the support of her sons, The Duke of Cambridge and The Duke of Sussex. He received the award through a virtual ceremony on 28th June 2021 for bringing change and trying to improve the lives of others. Prince Harry, the Duke of Sussex, was also present at the ceremony.
Yusuf Munna's story is a perfect example of optimism and self-motivation. When you are optimistic, you work for a better tomorrow and when you can motivate yourself, you would also think about motivating others and create a platform for them along with you. That's what Munna has exactly done. Congratulations to the young boy, for being that positive force that created a sustainable impact.

Know More About Yusuf Munna

Know More About Reflective Teens

Follow His Work