Kodai woman helps local women earn their livelihood by designing rag dolls.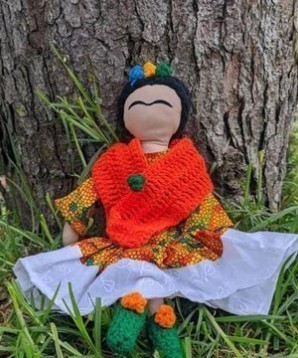 Art gives immense pleasure. Art gifts peace and solace. That's it? Art provides life. Art gives strength and it makes way to live. Art helps in survival and it also helps get food on to the plate. Art is a mother. Yes! To all those who embrace art as everything, Art is life. Let the world sink, if you have art in your hands, you can still lift those who are drowning. Let the world burn into ashes, you can still use Art to make the burnt flowers bloom. Let the world be deserted, you can still create some music out of Art. Amidst the anti-CAA protests, the corona-virus pandemic hit the country and there you go! Everything turned stagnant. People lost their livelihoods and life left question marks without leaving space for answers. Amidst all this, there came as a ray of hope into the lives of some self-help group members. That ray of hope is Smriti Lamech and this is how she raised the bar of their drowning lives.
Lockdown But Life Must Go On:
A resident of Gurgaon who enrolled her children in a boarding school in Kodaikanal, came all the way and settled in Kodai so she can visit her children quite often. Meanwhile, the corona-virus pandemic hit the nation and resulted in a complete lockdown. One week before the lockdown, Smriti got her children home and their stay in the hill town continued once the lockdown was announced.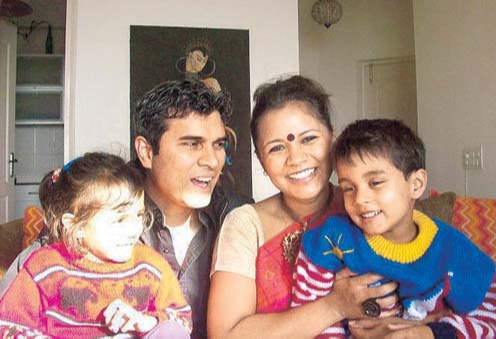 Though her house in Kodai had all the facilities, she felt deprived of a few basic facilities like that of finding a tailor to get the clothes stitched for herself and her children. There was a tailor who also runs a grocery store but he couldn't make justice to the cloth pieces Smriti gave him. Disappointed with his work, Smriti started looking for alternatives. Finally, she bumped into a women's self-help group named Prowess. Prowess is a women's self-help group that engages women in various activities and is into the production of toys, puppets, home furnishings and accessories made of pure cotton or silk fabrics.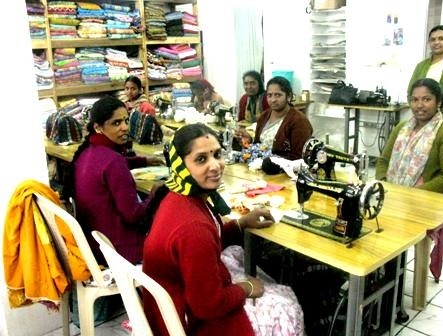 Smriti approached them with a piece of cloth and they have done a great job by turning it into beautiful cushion covers. In her conversation with the women, they revealed that they haven't been receiving any orders since lockdown. Smriti understood the situation and wanted to do something about it. Though she gives them more order, she realised that the entire organization cannot be sustained. So, she started thinking of creating a business, something creative and that could sell and make profits. She always wanted to show the present generation the beauty of rag dolls that she saw as a young girl.
I had my own rag dolls when I was growing up and always felt that my daughter's generation did not have access to these dolls and I thought this was an opportunity to change that, she says.
Smriti designed the dolls and the women at Prowess gave them shape and form. Her sole motive was to help the women at the self-help group.
She wanted to make and sell not just dolls but stories along with them - the stories of female change-makers. Everyone recognises male reformers and revolutionaries but not the powerful females who created history. So, she wanted to make those dolls representing powerful females like Kalpana Chawla, Maya Angelou, Indian educationist and social reformer Savitribai Phule, and Mexican painter Frida Kahlo.
I got to know Maya Angelou very late. I felt kids ought to know about these feminist icons. Everyone knows Mahatma Gandhi and it's always the men who've made it to the top. But not many would have heard of a Savitribai as much. They have to become household names for it to make a difference, she says.
Love For Art Came From Within - a Family Thing:
What made a woman who was a journalist by profession choose Art to make up for the livelihood of the unfortunate females? Where has this idea come from? Smriti calls herself a "dabbler". To pay her college fee, she danced in the music videos, worked as an air hostess and also in media houses as a journalist. However, this love for fabric rag dolls didn't come all of a sudden. She has an influence on her mother who ran a boutique in Allahabad. Smriti learnt skills like embroidery, knitting, etc. from her mother. Smriti's grandmother also played a pivotal role in carving her love for artistic works.
Smriti's Rag Dolls:
The rag dolls made by Smriti are not moulded of plastic. If they are made of plastic, the features of the face would have got displayed perfectly. But they are made of fabric. Her ideology of zero wastage, no plastic and being eco-conscious, and using local raw materials in making the dolls turned out to be a hit. Smriti also aims that these dolls should not only cater to children's fun but must also become collectables for the older ones. Smriti's toys are not overstuffed too. Along with the women icons made so far, Smriti plans to make dolls on other female icons too. These dolls are not just dolls, they introduce the forgotten and unsung women to the present-day children and youth. They tell stories and they inspire. Her dolls also come with accessories like a book, a pencil, palette, a pillow or a sleeping bag. For example, a doll showing Kalpana Chawla has a rocket as an accessory. After releasing her first dolls that included Maya Angelou, Kalpana Chawla, etc. she posted them on her Facebook page so her friends would help these women earn by placing their orders. However, these dolls became so popular over a short period that they sold like hot-cakes. Prowess, that remained deprived of work for months, received numerous orders that the wait time for taking up the new orders has gone high. Instead of high wait time, the customers didn't stop placing the orders. They waited for the valuable, colourful dolls. The dolls range up to about Rs 1500. She does everything for the business – marketing and branding, sales, logistics, etc.
Kudos to the lady who used her love for art to support and uplift the lives of women when they had absolutely no work. So, why late? Log in to her Facebook page to order these precious and powerful icons and support the self-help group. To order