Meet the dance enthusiast who has become a dancepreneur and is raking in profits.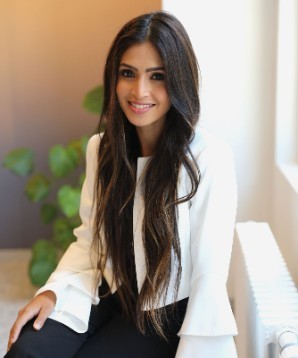 How many times have you searched online for the best Zumba dance class and the best swimming camp or for the best fitness gym to achieve your fitness goals? Every time you hit the internet with such searches, your browser is likely to be filled with multiple tabs finally landing you nowhere. Payal Kadakia from New Jersey also landed on the same page when she was searching for the Ballet classes online. That is when she decided to do something about it and came up with ClassPass. Let's know about her and what her venture is all about.
Not-so-happy Childhood But Secured By Parents:
Payal was raised in a small town called Randolph in New Jersey. Her parents emigrated from India in the 70s. She and her sister were enrolled in a reputed school in New Jersey. They were immersed in getting good grades and being the best students. Though Payal worked hard and got good grades, she was often made fun of being Indian. "I looked different, and people didn't understand.", she recollects. At times, Payal asked her mother that she wouldn't be going to school and her mother also thought of home-schooling her. Payal somehow felt that she doesn't fit into the school atmosphere. Payal loved to dance and was trained by an Indian dance teacher. "When I was in third grade, I did this Indian folk dance for a talent show at my school, and I got laughed off the stage.', Payal recollected while speaking to a release. Payal started to do telemarketing research while she was still in her graduation. She worked at a company called Bain & Company where they had to call a lot of random people. With this, Payal learnt to communicate really well with people over the phone. She was often referred to as "Queen of Cold Calling" as she would get people talking to her for quite some good amount of time. "I was so good at getting people to engage and spend an hour talking to me.", she said. Payal loved math and science. She has won awards for physics at school and also wondered why people hated physics so much. Payal applied to M.I.T as the curriculum there was so mathematical. She got admitted into the prestigious institution "I actually wrote my application essay to M.I.T. on how my life revolved around the number TWO. I was born on Feb. 2 I had these two identities, American and Indian. I was the second daughter. I saw a lot of creativity in numbers. Even when I danced, I saw it all as geometry. People always think of writing and the arts as the creative side, but to me, math and science were actually really creative.", She recollected. After her sophomore year, she worked in investment banking at JPMorgan Chase in their natural resources group. "It was long hours. I don't know if I fully understood what I was doing at the time, to be completely honest. I met people there who I knew loved their jobs, and I started seeing people who hated their jobs, which is most people", she said. Likewise, Payal, along with gaining curriculum-based knowledge, also gained experience in dealing with people and prejudices as well as understood the work culture well beforehand that later helped a great deal in her life. However, Payal's love for dance was never faded. She would compete at the Indian cultural dance competitions over the weekends. "At M.I.T., there was no Indian dance group on campus, so I went and created it. It still exists today.", she said.
Yes, Dance And Not Anything Else:
In 2008, Payal took up a job with Warner Music Group while she was gearing up for her GMAT. Once, she entered into a dance festival along with her friends and was featured on the cover of the arts section of the New York Times. And there you go! As soon as she looked at the feature, she decided, "Books Off, Dance On". She got her friends who had been dancing for 15 years, rented a space and started applying for more dance festivals. When asked in an interview about her parent's feelings on her decision, she said, 'My dad thought I was dancing too much and needed to focus on work more. Then he came to this huge show we did, and everyone gave us a standing ovation. He called me the next day and was like, "I looked at arts programs at Columbia." It was so sweet, because he just couldn't get over this idea of education, but he understood that maybe I wanted to study something new. I will go and get a degree in astrophysics at some point, just to make my dad happy. But not right now.".
The Birth Of ClassPass:
Payal searched online for a ballet class and found four to five dance studios. "I can't figure out which one to go to. One's at 6:15. One's at 6:30. I don't know if the teacher is good, I don't know if it's a beginner. An hour goes by, and I don't pick which class to go to, and I never go to class that day.", she recollects. She then started to think of building a search engine for classes. Thus, she has built a platform that prescribes all the options so people can choose and have access to what they want to. That means, instead of paying for one gym and having access to it, the user pays a monthly fee at her platform and drops into classes of all sorts. She named it ClassPass and today, ClassPass is operating in more than 20 countries and is now worth more than $600 million.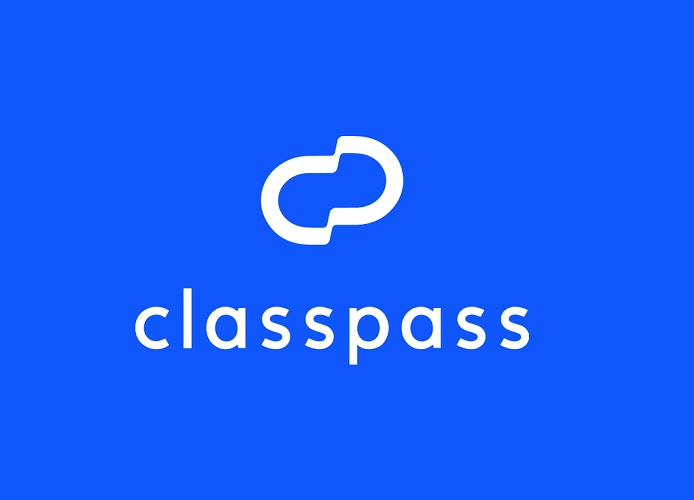 ClassPass - A Successful Attempt After Failures:
Before starting ClassPass, in 2010, Payal founded Classivity which provided information about dance and fitness classes. Though she has got a lot of page views, it failed badly as people who visit the site were not booking through her service. She thus modified it without feeling dejected at the first failure. She introduced Passport in 2012, where she gave 10 chances to the users to try one class at a new studio. Even this failed when users tried to take the advantage of it by signing up with fake emails in order to attend the same class again. Though her second idea proved to be a flop, she didn't wither. "Until I knew we were getting people to go to class, I wasn't done. I wasn't okay with building technology and putting it up there. If someone wasn't going to have that experience, I wasn't creating a dent in the world", she told in an interview. Payal, who has gained an insight into people's expectations and the loopholes, launched ClassPass in 2013 that gives people an opportunity to attend unlimited number of classes at a monthly subscription of $99 with a limitation that three classes per month could be in the same studio. Thus, ClassPass is the third venture that Payal could see her success in. Without feeling dejected about her failures, she went on and today, she has a team of over 170. In November 2015, it also got funding of $30 million by Google Ventures apart from an additional $54 million from other sources. It has more than 1,000 class listings and is available in 34 cities covering four countries. Eventually, ClassPass increased its membership price to $190 a month for returning users and $200 a month for new clients. Payal says that the usage of her app has doubled in the past year.
Future Goals:
Payal's plan for the days to come is to create a "Life Pass" that offers "soul-nurturing experiences" like cooking classes, massages etc.
May her desire to grow more by giving people easy access to fitness and a healthy lifestyle continue to bring up various services and draw more people towards accessing fitness goals in an easy way.
Discipline yourself even if you are not in a mood ..

Know More About Classpass