AC repair technician keeps you cool in summer with his affordable, simple solution.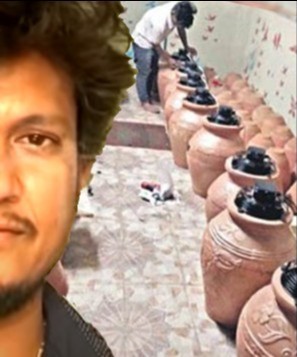 It's summer! The sun is already showing its advanced version scaring humans to step out of their shelters. Mangoes, Nimbu paani, earthen pots, air conditioners and coolers are the common things that people embrace to soothe themselves from the scorching heat. While air conditioners are a costly affair and not everyone can afford them, air coolers cater to the upper-middle class and middle-class people. However, even middle-class families look for affordable air coolers but they stand at sky-high prices especially during the summer months. When it comes to the matter of lower-middle-class people, they cannot even afford the basic air cooler. An AC and refrigerator repair technician from Telangana thought about this and involved himself in designing an air cooler that is environment friendly, affordable and simple. His invention is not highlighted on a large scale and he didn't receive Pan India recognition for that but the smiles on people's faces when they bought his air cooler is all worth everything. Let's check Jogu Pramod's pocket-friendly and eco-friendly air cooler.
Technician - For The People:
Jogu Hails from Shetpally of Nizamabad district in Telangana. He is an AC and refrigerator mechanic who worked in Mumbai for two years after completing his ITI course. He then went to Dubai and worked for 12 years as a mechanic. Once he came back to his hometown, Nizamabad, he wanted to develop something on his own out of his skills.
To Address A Problem:
Whenever Pramod came to his hometown during vacation, he used to feel extremely hot. Keeping this in mind, he thought of inventing an air cooler that is different from the ones available in the market - eco-friendly and affordable by all. He understood that the air coolers available in the market are made of either plastic or metal and are not affordable for everyone. His research on finding an alternative resulted in several trials and error attempts before he could launch his authentic innovation in 2017 - the pot cooler. You heard that right! "The Earthen Pot Cooler". Not just one or two but it was a 4-year period altogether and all he has got was happy customers.
The Pot Cooler:
We all know that the earthen pot has self-cooling nature and this property is what caught Jogu's attention. He explains that he took the advantage of the self-cooling property of the earthen pot, the water in which cools down naturally due to evaporation. "The tiny pores in the surface of the clay pot allow evaporation very quickly due to which the heat of the water inside the pot comes down", he explains. Pramod first made a hole in the pot called Ranjan in the local parlance and fixed a pipe to it. He then attached a small fan on top of it and filled the pot with hay. When water runs through the hay, it releases cool air. "This cooler is sufficient for one person," he said. Pramod has designed this cooler in three different sizes; small, medium and big. While the small that has a capacity of 10lts costs Rs.2,700, the medium one with 10lt capacity comes at Rs 3,250, the jumbo cooler comes at Rs 5,850 with a capacity of 20 litres. These coolers can run for 20 hours continuously by consuming just one unit of electricity. (Wow! This sounds great!) Moreover, this pot cooler has zero maintenance. The cooling pads require to be changed only once in two years if the users stay in dusty areas.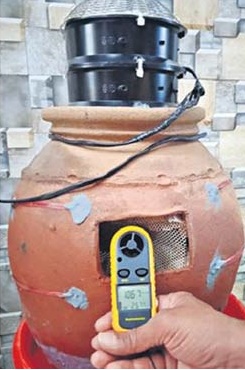 The Love Received:
Within just 15 days of introducing this cooler into the market, this little piece of great value attracted numerous people from across regions like Armoor, Nirmal, Metpally, Hyderabad and Manchiryal. Pramod also started receiving orders from Chennai, Odisha, Maharashtra and Karnataka but owing to the difficulty in transportation, he is not sending his products to other states. So far, Pramod, who says that he can make 12 to 15 coolers a day, sold close to about 200 coolers. "The cost of making a cooler is around ₹1,350 and I sell a piece at ₹1,500," he shared in an interview. ''Pot cooler is cost-effective and comfortable. As power consumption is less, it can be used by anyone.", says Chetan, a consumer. Pramod says that in future, he is looking forward to making a cooler big enough to keep an entire room cool.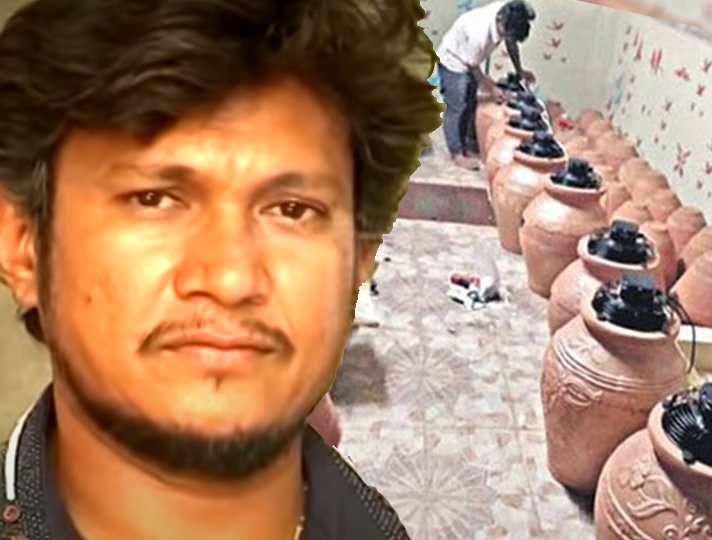 When a business idea pops up from a problem giving way to a solution, it does surely work out and people would welcome it with warmth. With Pramod's invention, even a poor man can enjoy cool air in hot summers. May Pramod continue to invent more community-oriented products helping poor man enjoy king-size life.