The Diana Awardee is helping students improve their mental health. Trivialized in India though.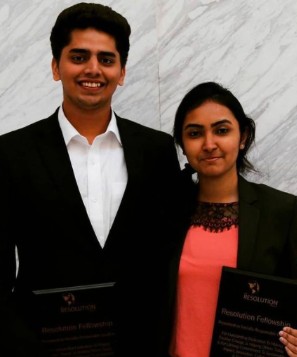 "Young people have the power to lead and to inspire revolutions. One does not have to wait to be an adult to be an active member of the community. We are living in challenging times where various environmental and socio-economic issues are on the rise. There is a need now more than ever for the youth to take charge and to assume responsibility to create a better future", says Neelika Chakrabarti, a Computer Science Engineering graduate and the proud recipient of The Princess Diana Award 2021. Her journey is one inspiring take on how youth are openly accepting and acknowledging the aspects of mental health which are otherwise not given much light in a country like India. Her work caught the attention of the Royal House of Britain and just take a look at her initiative that is winning the hearts of youngsters as well as adults for transforming their lives for the better.
Young And Vibrant:
Neelika Chakrabarti is 21 years old and belongs to Mumbai, India. She is pursuing Computer Science Engineering NMIMS University in Mumbai. She is passionate about creating a more empowered and empathetic community. She says that people who know her, call her ambitious, hardworking, and resourceful. Having gone through a tough phase in life, Neelika Chakrabarti wants to ensure that others who get to sail in the same boat, experience a smooth journey.
The Idea Behind:
Neelika says that the concept of mental health is often stigmatized and is considered taboo in our society. Countless students, she says bow their heads to the pressure at schools and institutions resorting to self-harm and suicide as well. Neelika wanted to address this problem. In order to curb student suicides and to provide mental health support to students, she thought of bringing on to the scene, an organization that helps. "India ranks very highly in student suicide rates. Millions of students lose their lives due to the lack of support, affordability, and access to mental health resources", she says. Neelika further talks about her personal agony and combat with keeping stable mental health. "As an engineering student who has been a part of the draconian education system for several years now, I've personally struggled with keeping my mental health in check and have witnessed my peers face similar issues". She admits that it took a long time, in fact, years to accept her feelings and to go to therapy. "The concept of mental health was always trivialized and I did not know where to begin or how to ask for help", she recounts. She thus wanted to ensure that it is made easier for others. "I realized that creating an organization by the students, for the students, could be the first step towards combating this issue.", she said.
CITTA - Your Mental Health Aid:
On 21st January 2021, Neelika laid foundations for Citta Mental Health Foundation along with Sagar Menon. Citta means 'mind' or 'consciousness' in Sanskrit. Through this organization, Neelika, along with her team organizes workshops by mental health professionals in schools and colleges to spread awareness on the importance of mental health and to drive away the stigma surrounding it. Neelika says that they use the "Crawl, Walk, and Run" strategy. Their social media campaigns reach out to a wide domain of people touching everyone with the aspect of dealing effectively with their mental health. For students, the team has built an efficient network of mental health professionals so that their services can be offered at subsidized rates.
As mental health counselling and treatment is an expensive affair, people mistake it to be a rich man's luxury and not for common people like them. This in turn leads to several untreated and unattended cases. To wipe this out, Neelika strives to make mental health talks accessible to students and common people. With an aim to create a community that understands and responds, Citta works towards educating society about mental health. "The message behind our tagline "You've got this!" is to reinforce that it is okay to ask for help and to create a safe space for students so that they know that they are not alone", she says. With rising suicide numbers in the country, Citta aims to enlighten and strengthen the students with ways to deal with pressure and stress, to accept and learn from failures. In order to prevent them from making impulsive decisions, Citta conducts various activities and sessions. In the wake of the pandemic, a lot of students are struggling to keep their mental health in check and due to not being able to conduct physical sessions and workshops, Citta decided to take the help of social media platforms and started to deliver online services by collaborating with organizations and mental health professionals. They hosted Instagram Live sessions with experts, creating crowd-sourced music albums on Spotify, curating posts on topics like positivity, relationships, and engaging users with their #SelfExpressionInIsolation campaign that includes art therapy and others.
The Global Recognition:
For her selfless contribution towards improving the mental health status of people, especially the youth, Neelika Chakrabarti has been awarded the prestigious Diana Award. Given in the memory of Diana, Princess of Wales, the award is presented by the charity of the same name and has the support of her sons, The Duke of Cambridge and The Duke of Sussex. She received the award through a virtual ceremony on 28th June 2021 for bringing change and trying to improve the lives of others. Prince Harry, the Duke of Sussex, was also present at the ceremony.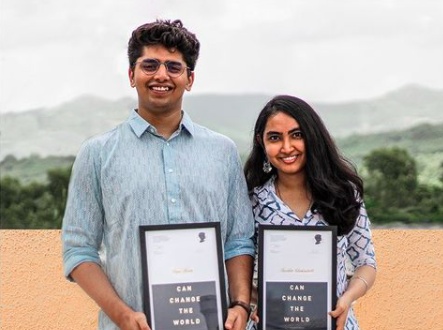 Her Words Of Strength And Hope:
To all those who think that they are not old enough to do something, Neelika says that small steps will lead to where you want to reach. "Take that first step and not overthink it. You don't need to have a complicated or fancy idea to make a difference. It's the small steps that matter and you can always build upon it and grow from there", she concludes.
We wish youngsters like Neelika come forward to educate, empower and enlighten society so that the stereotypes and taboos attached to mental health get wiped away with time.

Know More About CITTA

Follow Their Work