The Ability APP, that got the 15 YO the Global Child Prodigy Award 2020.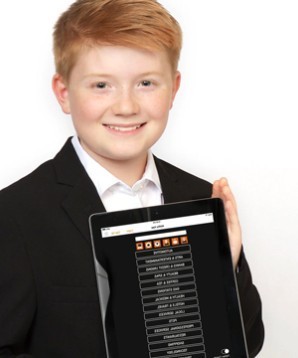 People with disabilities experience numerous hardships in discharging their everyday activities. Be it the basic household chores or the official works outside the house, they experience a lot of discomfort and pain in delivering them. They might get used to coping with these everyday tasks but it is well known that they would surely find it uncomfortable many times. What if there's an invention that focuses on addressing the problems of people with disabilities? What if an invention can make their lives easier? Amazing. Isn't it? Alexander Knoll, a 15-year-old boy did exactly the same and became a superhero in the lives of people with physical challenges.
An Empathetic Eye:
Alexander Knoll hails from Post Falls, Idaho. When he was just 9 years old, he happened to see a physically challenged man bound to a wheelchair struggling to open a door. This made Alex think. He started wondering if there is any way by which the man must have known about the stores in the locality that had automatic doors. He went on to research further about the availability of any such software or apps but could find none. Then he thought "Why to look for one when I can create?" This thought transformed young Alex into an innovator.
The App That Gifts Ability to The Disabled:
Alex understood that it is not quite easy for people with different impairments to have the knowledge of accessibility features and the regional businesses specific to their area. The boy, who hadn't paid much attention to the challenges faced by the differently-abled people until then, suddenly felt the discomfort they undergo when he observed the man struggling to open the door.
My eyes opened to people with disabilities and struggles, Alex Knoll says.
This eye-opening scene made him develop an app that helps people with disabilities as well as their caretakers to search for accessible and inclusive features available around them. The name of the app is the "Ability App" and it was launched globally on 1st May 2020. The App also has an associated website that gives information about the App and its usage. People with disabilities will find it easy to locate services accessible to them in their vicinity through this App. The App also provides information about restaurants, cafes, parks, and other services with inclusive features. The wonderful aspect about this App is that it also has an eye-tracking software making the application more user-friendly.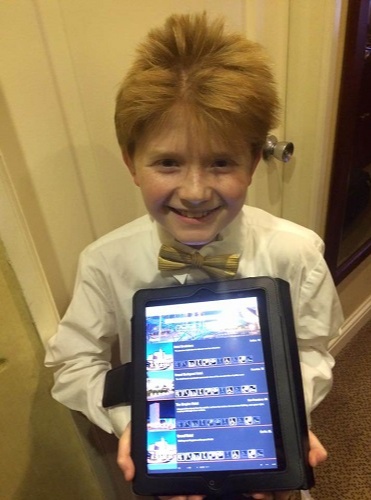 Wide Acclaim:
When something that really benefits the unfortunate is created and released, will it not make noise? Alex enrolled the Ability App into a student invention competition, Invent Idaho and won the competition. He also won the Discovery 3M Young Scientist's Challenge for the State of Idaho. The Global AT&T Inventor's Challenge also adored him for his exceptional invention that helps in real-time. Alex appeared as a guest on the Ellen DeGeneres Show in the year 2017. Impressed by his model, he was given a check of $25,000 and guess what, he was just in his middle school back then.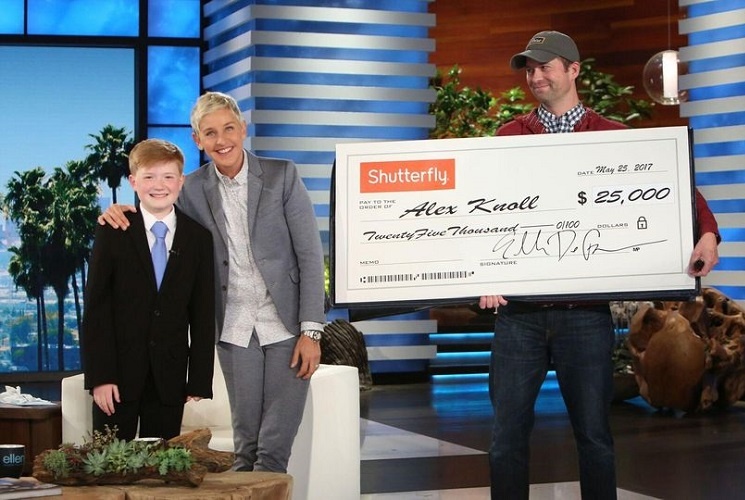 With this amount, Alex was able to develop the Ability App further. He also happened to meet his role model, Tim Cook on the Ellen show and his joy had known no bounds.
Alex was also featured in several occasions on the Time Magazine for Kids, NBC News, BBC, Sky News, The Irish Times, and The Washington Times, etc. Alex was also conferred with The Diana Award, an award that was created in the honour of Princess Diana's work while inspiring others to action. Alexander is a Global Child Prodigy Awards winner for the year 2020 with his name among the top 100 child prodigies of the world.
Alex who spends his free time working on the Ability App, advocating its accessibility and spreading a word on how it would be inclusive for the disabled people is on a mission to take it to a large scale. With the Global Child Prodigy Award by his side, now the world starts to look at him and his App is surely going to make lives easier for those who are struggling every day. Kudos to the empathetic heart that could think of other's problems and offer solutions to them.

Follow Him