This dentist is on a mission to spread awareness on cancer. Take help from a cancer survivor.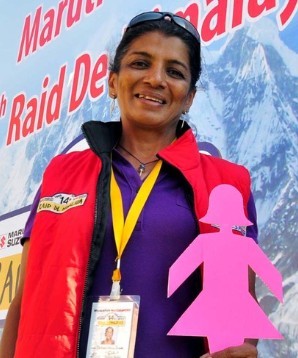 She is a dental surgeon by profession. At 40, she was diagnosed with cancer and started to undergo treatment. Her willpower was so strong that surgeries and chemotherapy sessions didn't wither her. She started living her new normal until one day, one of her patients appalled her with his limited yet wrong perception of cancer. That incident opened doors to Ritu Biyani, a cancer survivor and a versatile personality, making her aware of what kind of misconceptions people have regarding cancer. She decided to spread awareness on the same and her journey thus began. Let's take a look.
The Survivor:
Ritu Biyani was diagnosed with breast cancer when she was 40 years old. Her busy schedules being a dentist by profession, her passion for sports like mountaineering, sky diving, para trooping etc. - all came to a standstill at one point in time and were replaced by regular medical check-ups and bitter medicines. Life's unexpected turn gifted her with bundles of antibiotics. Two surgeries and six chemotherapy sessions left non-erasable scars on her body and mind. However, nothing could deter her strong-willed personality. In the year 2000, she turned bald owing to chemotherapy. During her days of undergoing treatment, she also came to know about the number of people with a lack of resources and amenities to even obtain the treatment. On top of that, she realised how people often fail to understand what the disease is and its preventive measures. Ritu could finally battle the dreaded disease and was released out of its bars completely in 2006.
The Shocking Scene:
During the phase when Ritu was undergoing cancer treatment, one of the patients at her dental clinic, walked out of the room when he came to know that Ritu is under treatment for breast cancer. He thought that cancer is a communicable disease. This incident brought the harsh reality before Ritu who understood that people have several misconceptions surrounding cancer. Most of them don't even know the basics. It was when Ritu decided to raise awareness among people regarding this and post her recovery, she ventured into the same.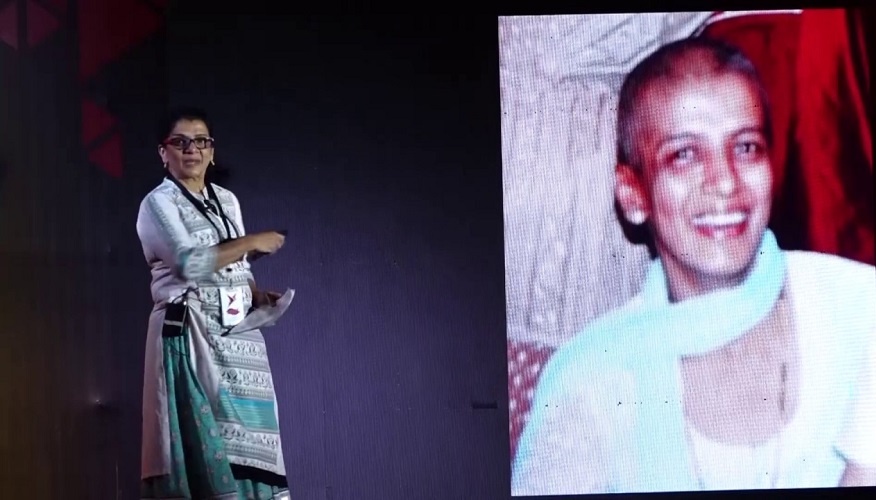 Relentless Efforts To Spread The Right Knowledge:
In the year 2006, she founded "High>>>Ways Beyond Cancer", a foundation that works for spreading awareness on the disease highlighting the preventive measures, general information about supportive health care etc. She and her daughter drove a distance of 30,220 km in 177 days conducting awareness camps all through their journey. They spoke to people about breast, cervix and oral cancer, spoke about the preventive measures to be taken, gave an understanding of how to recognise the symptoms and how to go about treating the disease. Their efforts were aimed at blasting the myths and fears people have for cancer. She travelled all across India spreading awareness on breast cancer. Within a span of 6 months, she conducted 140 workshops that were attended by 26,000 people. Women, who didn't even hear about this disease, appalled Ritu during her journey.
"Whether it's urban or rural, 90% women are unaware of breast cancer symptoms and 70-80% about cervical, oral and other cancer in the country," she told to a website.
Waves Of Recognition:
Ritu Biyani, who is also a mountaineer, skydiver and paratrooper, is the first woman to drive across India to spread awareness about breast cancer. For this, she also secured a place in Limca Book of Records India. After travelling thousands of kilometres along with her 15-year-old daughter Tista Joseph to spread cancer awareness, they became the first mother-daughter duo to go on an expedition in a successful manner. Ritu is applauded and praised for her work by many great medical personalities. Her mission and work, they say, are the need of the hour. Support and aid were extended to her cause by many big heads in the central and state governments. The Manthan South Asia Award was conferred upon her in 2008. She was also honoured as Ordinary Women Doing Extraordinary Things in the Red Rickshaw Revolution at the DEF Mobile Summit. Her relentless efforts were lauded by the Indian armed forces, various state governments, the TATA Memorial Hospital & Cancer Centre, etc. Ritu also set the record by being the first woman from the Marwari community to become a certified mountaineer and skydiver.
Ritu's mission is to spread the wings of her awareness program to reach the last woman in the tribal, urban, and rural reaches of India. Her awareness drive that has saved thousands of lives so far, is continuing and shall continue to kick off the misconceptions and myths about cancer. To all those who are suffering silently unaware of what's the disease has in store for them, reach out to Ritu Biyani and her Foundation shall lead you in the right way.

Know More About High Ways Beyond Cancer