How can uncomfortable PPE kits be replaced to make them more comfortable and eco-friendly?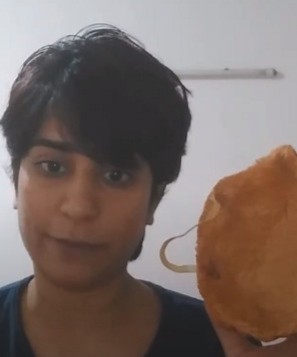 The youth of the country have become highly impeccable and aren't leaving any stone unturned. They are finding opportunities in everything under the sky and beyond. While there are problems in every atom rolling around us, young minds are ready with solutions - unique, different and sustainable. Their solutions are not just aiming at solving the contemporary issues but also are focussing on the long-run benefits. Their ideas are turning beneficial to the present day as well as to the days in line. Abeer Lala, a young industrial designer is also walking on the same lines. Her intellect has drawn solutions to three major burning problems. Here is all about it.
Three Birds Shot At Once By Abeer Lala:
When you think, think in such a way that the outcome of your thought process spreads the goodness of its essence forever. Abeer Lala walked on the same lines and when she started to closely observe the PPE kits being worn by the health workers and the frontline warriors in the scene of corona virus pandemic, suddenly it struck her mind that these are undoubtedly harmful to the environment. They are non-biodegradable waste that fill the already overflowing landfills. But can we stop using PPE kits? The answer is definitely NO as they are the protective gears that help keep the virus attack at bay. Their disposal is surely a problem. So, instead of making them out of non-biodegradable plastic, can we think of something else that could make them environment friendly? Abeer Lala has an answer to this very first thought.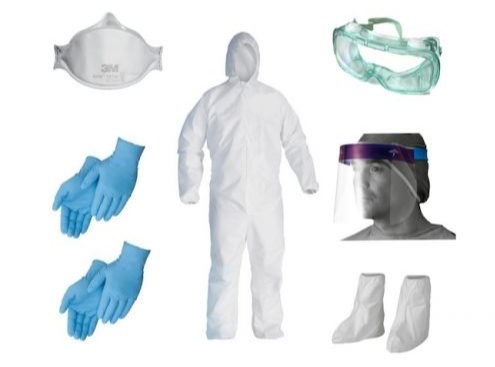 Secondly, Lala has an understanding that Banana stems are a rich source of Musa fiber. However, once bananas are harvested, their stems are burnt. Burning banana stems results in their wastage as well as leads to pollution. India, being the largest producer of bananas can become the great source of banana fibre that can be used effectively in replacement with plastic. Thus, the Design student Abeer Lala found her alternative to the non-biodegradable plastic PPE kits.
Another important observation made by Abeer is that the farmers who grow traditional quality bananas earn less as compared to those who grow the modified type. This variation is due to the difference in their demand. The stems of traditional banana plants yield better quality fibre as compared to the modified ones. But, as the farmers earn less with the traditional ones, they don't find growing them profitable. If market could procure banana fibre from these farmers, the demand to traditional banana produce increases, thereby benefitting the farmers.
The above three aspects are what Abeer took into consideration and she instantly grabbed the opportunity that banana fibres gifted. She resolved to use banana fibres in making PPE kits thereby solving the problems of waste disposal and pollution, simultaneously providing decent income to the farmers. Abeer explains the positive aspects of banana fibre and describes it as strong, biodegradable and durable. She mentions that it has various uses and can be used in making products like face masks, cutlery, packaging of non- perishable products and PPEs.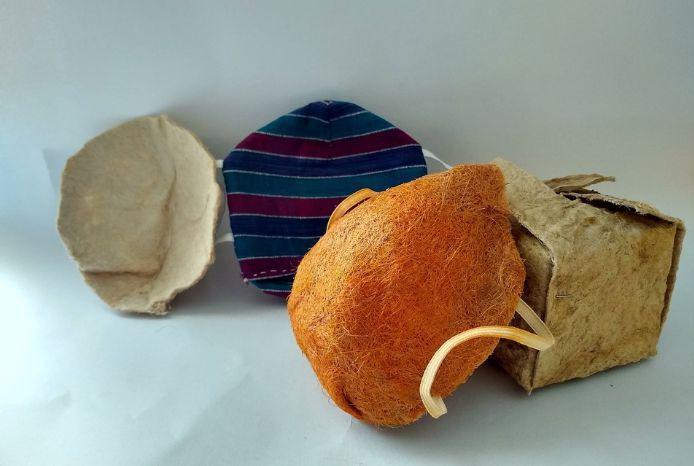 Who is Abeer Lala?
Abeer Lala is a student of Design from the Srishti Institute of Art Design and Technology. She went to H.R. College of Commerce and Economics where she was the Editorial Coordinator for the Rotaract Club of H.R. College (RCHR). In 2017, she worked as a creative intern at Famous Innovations. She later served as a UI/UX designer at BIOmitr. She extended her services in the department of Research and Packaging Design at Quantum Merchandise. Abeer also worked as a Product Intern at Spiro Spero. She also has to her credit, the niceties of Installation Art at Swordfish Event and Entertainment.( Echoes of the Earth Music Festival). With such strong educational and professional foundation, this young woman is working for a cause that addresses the concerns of people and environment at one go.
Thanks To The College Project:
All this happened with one of her college projects where she explored the potential of banana fibre. "It became obvious to me, that both these issues can be combated by the use of banana fibre as an alternative material to not only increase the income of the farmers but help to deal with the impending waste management issue caused by plastic PPE." , she explained. The investigation she conducted during this process was not an easy one. "It required a lot of fieldwork, starting in Tirunelveli in Tamil Nadu to understand where the fibre comes from and why it's burnt off, to Madurai to visit artisans who used banana bark as a material to create fascinating home decor pieces for IKEA, and finally, around the industrial areas outside Bengaluru to see how other natural fibres are processed.", she narrated her journey.
Work In Progress:
With an aim to explore the potential of banana fibre that was otherwise considered as a waste material and to put it to the best possible use to combat the present day issues, Abeer Lala has conducted several experiments and she is now on her way to develop the material which can be used to manufacture PPE suits and covers. She is also working on building a prototype for the wearable hair cover and shoe cover.
"I am working on the prototype for the wearable hair cover and shoe cover that would allow frontline workers and medical personnel to work in breathable and safe protective gear.", she says.
Abeer Lala is just a few miles away from gifting the frontline warriors of COVID-19 their share of breathable and comfortable suits and protective gears because of which even the earth can smile and farmers can rejoice. Just wait for a few more days and the eco-friendly protective gears shall hit the stage. While youngsters like Abeer are finding ways to minimise the harmful effects of plastic, can't we allow ourselves to restrict the use of plastic in our day-to-day lives?

Follow Her Work