"Bee"-saver girl educates on the importance of saving Bees, creates an enterprise worth millions.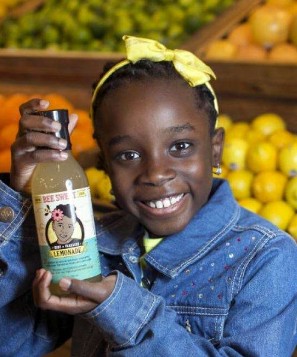 When she was four years old, she had gone to a party uphill where she was stung by a Bee in her neck. Just one week later, she was stung by another Bee in her home garden, this time in her ear. Terrified by repeated attacks by Bees, little Mikaila assumed that she would be attacked by Bees every time she steps out, or at least once every week. She stopped going around with friends, she didn't even go behind her father while he was gardening, and what not! All that she used to love doing outdoors was stopped and she chose not to go out anymore! Her parents noticed her fears and told to her, "Mikaila, you can choose to be afraid of Bees. But that would mean not going outside and enjoying all the things you love to do. Or, instead of being afraid of Bees, you could learn about them."
Upon the advice of her parents, Mikaila started to know more about Bees. With their help, she went to the library, picked up books that speak about bees with pictures. She learnt that though Bees harm is by stinging, they are quite a lot helpful. She felt fascinated and researched more about Bees. She grabbed all the related books from the kids' section of the library and read everything she came across about Bees. She came to know that many things she loved to eat along with honey, came from Bees. She understood that bees play an important role in the balance of the ecosystem by acting as pollinators. The fact that bees are dying at an alarming rate owing to artificial and harmful methods of agriculture, disturbed her. Reading changed her mind and approach for bees. The little girl who hated and was scared of Bees a few weeks ago wanted to save them. Just four and a half years old and she already started to do what she had to. With her lemonade business, she set to save the Bees and this social entrepreneur's sojourn will leave you in awe.
'Bee' Loving:
Mikaila Ulmer, who was born on September 28, 2004, in Houston, Texas to D'Andra and Theo Ulmer - both business graduates, goes to St. Stephen's Episcopal School. What happened when she was four years old, made her sensitive towards Bees and by 2009, she was ready with a lemonade outlet in front of her house. When Mikaila wanted to save Bees, initially she didn't understand how. At the same time, her family asked Ulmer to make a product for a couple of children's business competitions - the Acton Children's Business Fair and Austin Lemonade Day. Mikaila brainstormed for ideas and finally landed on what her Great Granny Helen, who lived in Cameron, South Carolina, sent - a 1940s cookbook in which her special recipe for flaxseed lemonade was included. She then coupled what's in her mind with what granny gave her. "What if I make something that helps honeybees and uses my Great Granny Helen's lemonade recipe? she thought. Instead of adding sugar to the lemonade, Mikaila decided to add honey sourced from the local Beekeepers. This was how little Mikaila's first venture, Be Sweet Lemonade was born. However, because of a copyright issue, the name was changed to Me & the Bees Lemonade. What this Lemonade has to do with protecting Bees? Well, the answer is that Mikaila gives a percentage of her sales to help save the Bees. At her stall, along with serving lemonade, she also started educating customers about Bees.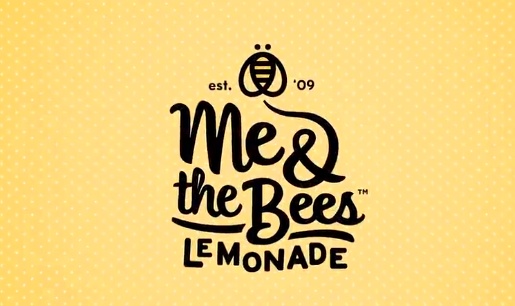 Taking The Enterprise Further:
The lemonade began to make good sales and a local pizza shop asked her to supply her product. Mikaila thus started to bottle her product ever since. She supplied the drink in different varieties and recipes like Me & The Bees Prickly Pear Lemonade Popsicles, Love To Lavender Lemonade Mocktail, Me & The Bees Mulled Ginger Lemonade, Me & The Bees Lemonade Beecozy Tea, Me & The Bees Beesizzler, Me & The Bees Lemonade Bundt Cake, Me & The Bees Lemonade Popsicle. In 2015, Ulmer along with her father appeared on the TV show Shark Tank where she received a $60,000 investment from Daymond John to cater to her growing business. The same year she was invited to meet the then-President Barack Obama at the White House. She "had the honour" of introducing Barack Obama at the United State of Women Summit in 2016. Obama called her "an amazing young lady".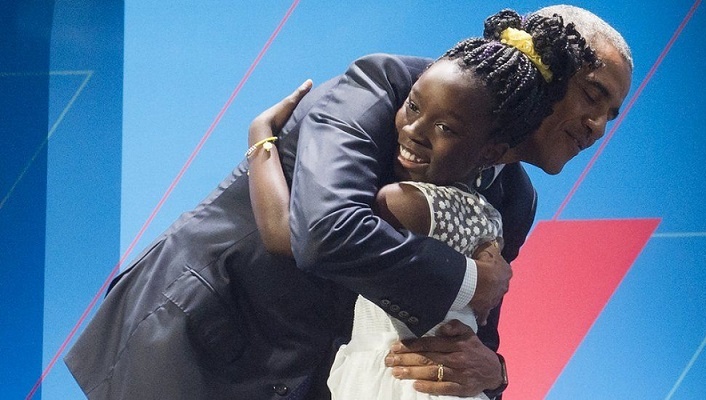 In 2017, her business received $800,000 as an investment made by a consortium of football players.
By the year 2017, her lemonade, "Me & The Bees Lemonade" was being sold in 500 American shops in 500,000 bottles a year. By February 2020, the Me & the Bees products were found in over 1,500 stores across the nation, including Whole Foods, Cost Plus World Market, Vitamin Cottage Natural Grocers, H-E-B, Kroger, and The Fresh Market. It is also available at numerous restaurants, food trailers and natural food delivery companies. Eventually, Me & the Bees has expanded its product line and released lip balms made from Bee's wax which were also welcomed by the customers. Mikaila Ulmer's net worth is reportedly between $1-5 million and she is just 15 years old now.
Sharing Her Profits With The Bees:
In her beginnings, Mikaila donated 10% of the profits to the local and international organizations that worked for saving the Honeybees. "Buy a Bottle…Save a Bee.", she told her customers. She volunteered to teach youth, families and CEOs, young, old, everyone the importance of Bees. She established The Healthy Hive Foundation, powered by The Giving Back Fund, a non-profit organization. The mission of the Healthy Hive Foundation is to work for saving the Bee population through education, research, and protection. Its aim is also to inspire social entrepreneurship.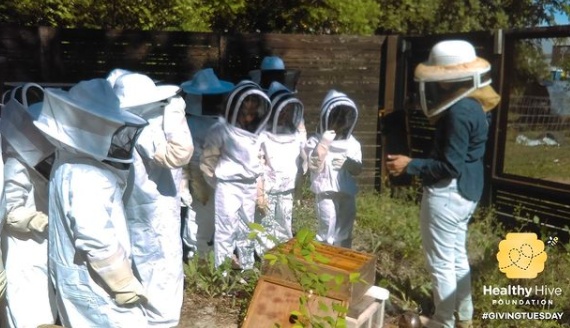 "By raising and directing funds to support Beekeepers and scientific research, we are helping protect bees and their habitats", she says. Healthy Hive Foundation advocates that bees are critical to the environment, the ecosystem and economy, and on the verge of extinction. She takes part in various events to share her stories of being a social entrepreneur. Her first book "Bee Fearless, Dream Like a Kid", published by Penguin Random House and launched in August 2020, sums up all her adventures in being a social entrepreneur.
I always say that it's important to dream like a kid and that (as a kid) it's the perfect age to start figuring out what you enjoy and trying new things and taking risks., She said.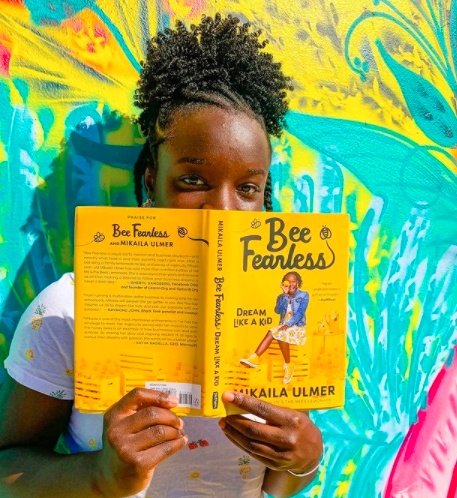 The Future Ahead:
Mikaila says that she wants to come up with more different flavours and wants to make it the No.1 lemonade in the country. She is also looking forward to becoming an investor and support minority-run companies. "Because, for me, funding was the hard part of growing the company. So, I think being able to support and provide mentorship, based on what I've learned in my experience, will be really helpful whether [it's for] kid entrepreneurs or woman-owned businesses or minority-run companies. I think that would be great and a huge help.", he said.
If the Bee disappears from the surface of the earth, man would have no more than four years to live. Alarming !

Know More About Healthy Hive Foundation

Follow Her Work