Pregnancy triggered a biz idea for this CA. More and more women join in to make it a success.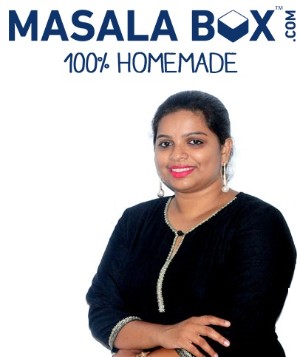 She was a Chartered Accountant. But today her Masala Box is spreading the goodness of the home kitchen and is relishing the taste buds of numerous homesick and food-loving population residing in Kochi and Bangalore. Her Masala Box has everything that a taste-preferring tongue longs for. Oh wait, but just home-cooked, not from any random outside kitchen. Who is this Chartered Accountant and how is Masala related to her? Curious? Let's know about Kochi-based entreprenuer Harsha Thachery whose idea that popped one fine day is spreading waves of taste and zingers of happiness around.
Pregnancy - A Life-Changing Moment:
Harsha Thachery hails from Kochi, Kerala. She is a qualified chartered accountant with an analytical mind. A few years back, when she was pregnant, she used to flip through the menus of different restaurants looking for healthy and tasty food options. She longed to eat variety of foods during pregnancy without compromising on the health factor. To her deep disappointment, she couldn't find any. "It was during my pregnancy that I started to become more conscious of the food I eat. I wanted healthy food for my baby and me. I searched a lot of menus for a really good, healthy meal but I couldn't find even one. That is when I realised the gap in the market for healthy homemade food". She said that her husband advised her to start a service that provides homemade food to people who crave for it. "My husband suggested that I should start a service which provides homemade food not only to pregnant women but also to those who stay away from home and miss homemade food." she recollects.
The Origin Of Masala Box:
Having got the idea, Harsha started working on it but not until after two years it took the required shape. After great turmoil and brainstorming about the way of execution and fund management, in August 2014, the foundations to her e-platform were laid. She named it Masala Box.

"I looked up many names for brands and ended up choosing this one because it reminded me of my grandmother. She had what was called a 'masala box' — something that had often caught my eye when I was growing up. I remember it very distinctly." , she said. The name, she said, shall also be easy to remember for the customers.
Team Masala Box:
Harsha's e-platform Masala Box is a food network that connects home chefs to customers. The home cooks are mostly the home makers who were taken on board after thorough taste and quality checks. This platform not only feeds hungry tummies with healthy food but is also a way to the home makers to use their culinary skills as a means of bread winning. It all started when Harsha tested the food samples of 100 home chefs and scrutinised 20 out of them. Once the chefs were ready, with the help of her husband, she created a website for Masala Box and not very late, the orders started pouring in.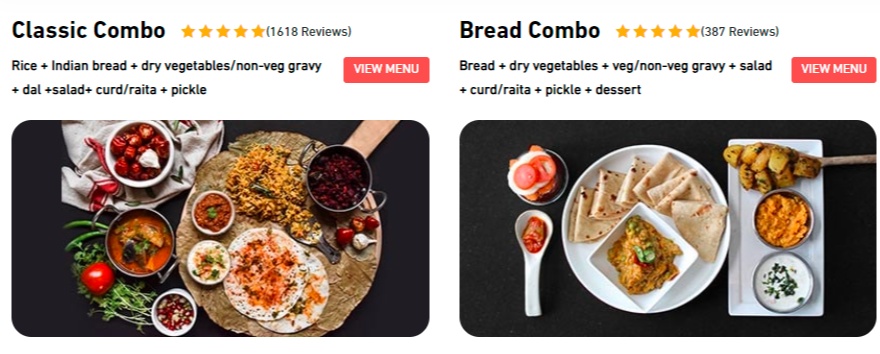 "Once hired, surprise quality checks continue and proactive and reactive feedback from customers help in maintaining quality and standards", she mentioned. Currently, Masala Box has more than 200 chefs cooking from their home kitchens adhering to FSSAI guidelines. These chefs prepare dynamic menus that change every day. "We are open to hiring any gender but we currently have more women chefs, who are also homemakers, on staff", said Harsha. Masala Box caters to both non-vegetarian and vegetarian dishes that are made using the best quality ingredients prepared using regional recipes by the home chefs.These home chefs, Harsha says, pack the food themselves in a way to allow the ownership of the way the food is presented. Once the chefs package the food with the package material given by Masala Box, the delivery team picks it up and delivers it to the customers. Masala Box delivers healthy home cooked fresh meals along with Sunday brunches allowing pre-order and pre-booking. To date, Masala Box served over 500 different varieties of fresh, home-cooked meals delivering both North Indian and South Indian tastes.
Spreading to other cities?
Masala Box that operates in Bangalore and Kochi currently, is on its way to spread to other cities as well. Harsha says that through her platform, she would love to see more women becoming self-sufficient and empowered.
May Harsha's Masala Box spread the goodness of food to every corner of the nation where people are longing for home-cooked and healthy food. As the saying goes "Annadaata Sukhibhava" (May the food-giver prosper), may Harsha prosper with happiness and success.

Follow Her Work

CheckOut Masala Box Menu