Social entrepreneur's experience during her childhood drove her to help other women.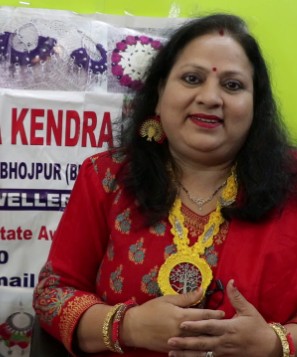 The men used to tell me to get out of their house. They did not allow me to speak to the women for a minute. These men did not want their women to earn a livelihood or create their own identity. They used to warn us, 'hamari auratein ghoonghat nahi hatayengi' (our women will not remove their veil)." "People would laugh at me and make comments about my character seeing me step out of the house and work. But, that never deterred me," says Anita.
When Anita Gupta recollects those days when she had to hear so much from the men of her village, she still feels goosebumps rising on her skin. From a situation where her entry into the houses was denied straight on her face, to the day where she became the face of numerous women of the area, Anita's journey is worth sharing.
Voice Of The Curbed:
Anita, who hails from Arrah, Bihar, took a vibrant decision when she was just 10 years old - a decision to empower women. She thus set up Bhojpur Mahila Kala Kendra in the year 1993 with the help of her brother Santosh Kumar. She also went on to set up more than 300 self-help groups (SHGs) to conduct health check-up camps, impart adult education, vocational training, and create awareness programmes on water usage and sanitation. Anita used to spread awareness among women on the importance of education and being financially independent. "I used to tell them that if they started earning, they would be able to send their children to school", she said. The primary goal of Anita was to educate and provide skill development training to women of her region first and then to others in the neighbouring villages. Getting women into empowerment is not an easy task that too confronting with the extent of patriarchy that prevails in a state like Bihar. Still, though she was disregarded by the villagers, she didn't stop her journey. Slowly, with perseverance, Anita gathered a cluster of women to impart training and education. In the year 2000, Amitabh Verma, a senior IAS officer, who noticed her struggles for the upliftment of women, helped her to register Bhojpur Mahila Kala Kendra as a society to avail government support.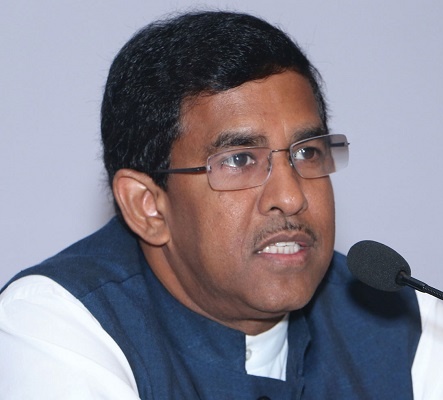 Ever since then, Anita's work started to gain recognition and support from mighty hands. It was later empanelled with Tata Institute of Social Sciences (TISS) and DC Handicrafts, Government of India. Through this NGO, Anita could form around 300 self-help groups (SHGs) for livelihood promotion, health check-up camps, adult education, vocational training, and more, all of which are supported by Pact, an international development organisation. Eventually, with the government's help, Bhojpur Mahila Kala Kendra introduced handicraft training to rural women. The jewellery that these rural women make are being sold at various government organised fairs as well as supplied to numerous stores in Delhi, Pune, Mumbai, and other cities. So far, right from its inception, Anita could train around 20,000 rural women through her NGO. It gives immense happiness to see how these women are leading dignified lives today. Anita says, "Some women have opened their own boutique and a few have joined schools to provide training to other women. Some women even have formed mushroom cultivation clusters in collaboration and sell them in the market."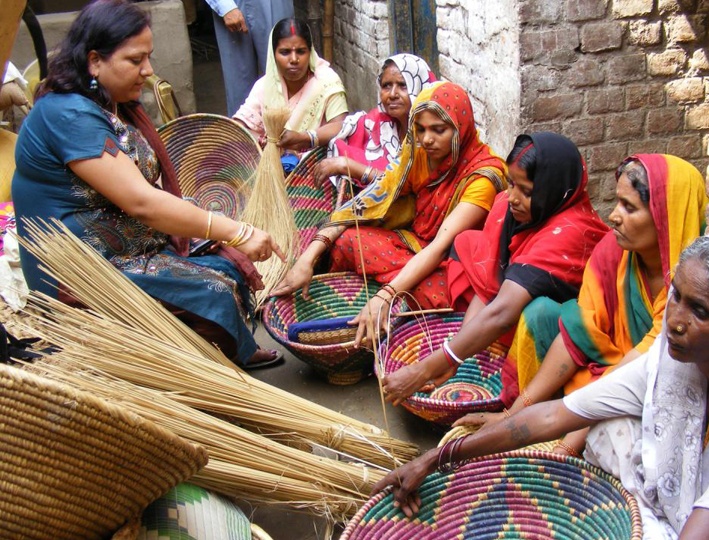 What Made Anita Do All This?
Anita's father passed away when she was a child and she went to live with her maternal grandparents along with her mother and six siblings. After all the three sons of her grandfather expired, he 'purchased' a young girl in order to bear a child for him and also to take care of his needs. The girl was tortured in his hands and those scenes left an ever-lasting impact on little Anita's mind. "She wasn't allowed to feed or hold her children and was beaten up every day. I wondered if this girl was not poor and was educated, she could have stood up for herself and her parents would have not sold her. That incident left a deep mark and I was determined to do something to bring a change.", she shared. That was the time when she decided to educate and enlighten women so that they can stand on their feet.
Praises And Rewards:
For her contributions to the upliftment of the women community in her region, Anita was honoured with the Jijabai Award in January 2020 by Shivaji College. Anita's organisation was conferred with the Brands of India Award by the Ministry of Micro, Small and Medium Enterprises in 2019. She was also awarded HerStory's Women on a Mission award by Sudha Murty, Chairperson of the Infosys foundation. In 2008, Anita was honoured by the Government of Bihar for her outstanding work towards empowering women.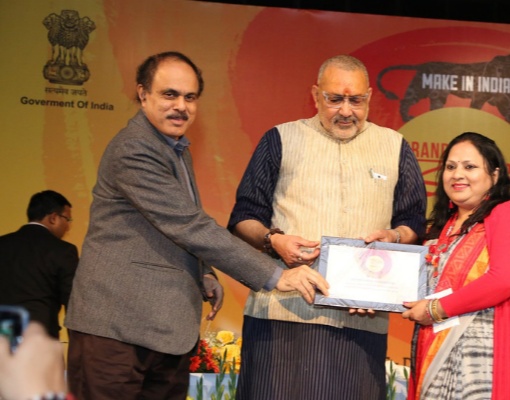 With All The Help, Walking Towards A Better Tomorrow:
The future plans of Anita are all set for increasing the visibility of these underprivileged women. She said that she will be listing her products on Amazon India. "We are also launching our website around the same time," she adds. Anita wants to seek the government's help to open a permanent store for handcrafted items in order to generate a regular source of income for rural women.
Who can stop if there is the seed of determination planted right in the early years of life?

Follow Her Work