Tears of Joy roll down when I see the women I trained earn their livelihood. My sad life taught me to serve.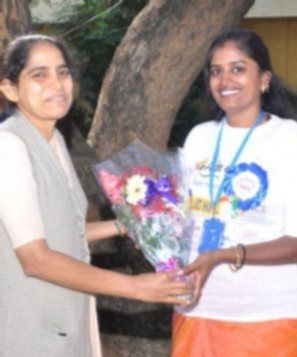 Childhood horribly gone wrong. She was not loved by her siblings and hasn't got the best of what she has to get during any phase of her life. Born in a big family with a bunch of siblings but she had no one by her side. Got married at a young age and there was the companionship of poverty in every walk. The basic right of education turned out to be the biggest and hardest task. While she walked with confidence for a mile, she had life hitting hard on her face. As she collected strength and started to walk again, she would get slapped again. But she never stopped going ahead. She didn't stop and never showed her back. She kept moving. It's ok if she has just crawled sometimes, but she ensured going ahead in life. Today, she is working for the underprivileged and underserved women and is trying to provide them with all the resources to make their lives smoother. Let's get into the inspiring story of Bengaluru's Vidya Anthony Mary.G and I'm sure that this is going to give you great life goals.
Never Loved And Never Cared For:
Vidya was born on 4th December, 1976 to Philomina and George. Her father George was the second husband to her mother Philomina who lost her first husband. Surprisingly, Philomina's mother-in-law got Philomina married to her second son (the younger brother of Philomina's first husband). The reason behind this is not love for Philomina to keep her in the same family, but it's the love for her job and salary. When her first husband died, Philomina was given his job in the government sector. Had Philomina got married to an outsider, the monetary benefits wouldn't reach them. "The paternal grandmother's concern was that if my mother had got married to someone else, the entire burden of looking after 6 children would be on her", quoted Vidya. This was how Philomina got married to her brother-in-law and Vidya Anthony Mary was born as their child. Philomina had four daughters and two sons with her first husband.
These children could never accept Vidya as their sister. Though little Vidya tried her best to gain their love, she failed. When Vidya was two years old, Philomina was transferred to Bijapur. They stayed in Bijapur for four years and returned to Bengaluru, post which Vidya's father expired and Philomina became the sole breadwinner of the mighty family.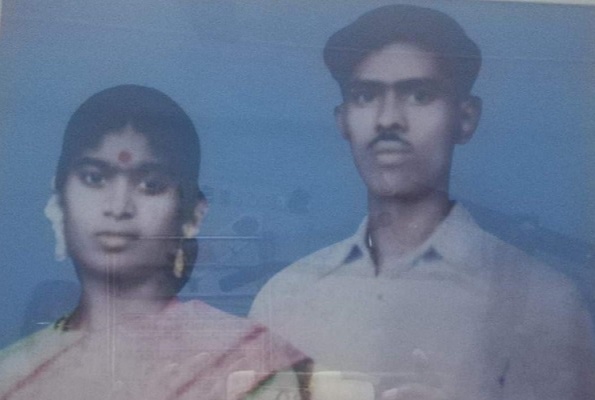 The family lived in such conditions that until Vidya was 15, she had just one meal a day. Sometimes, Vidya also had to eat the leftovers from her siblings' plate. "We could not afford to have breakfast and lunch. I used to stay in the school toilet and cry during lunch-time", recollects Vidya with a heavy heart. Amidst all such difficulties, Vidya finished her schooling with the financial help extended by Sister Archana and Vidya still feels grateful for her. "She took care of me more than a mother and ingrained in me the trait to help others in need", Vidya says. Vidya also recollects how her friend Kavita, who was the daughter of a construction labour helped her. "Kavitha helped me a lot in college by buying books, paying for fees and lunch for 2 years continuously. She was only 16 then but her heart was very generous. Though she came from a humble background, she still helped me", she said. Her experiences taught Vidya how life can be and when she received help in her hard times, she decided to do the same for others in need.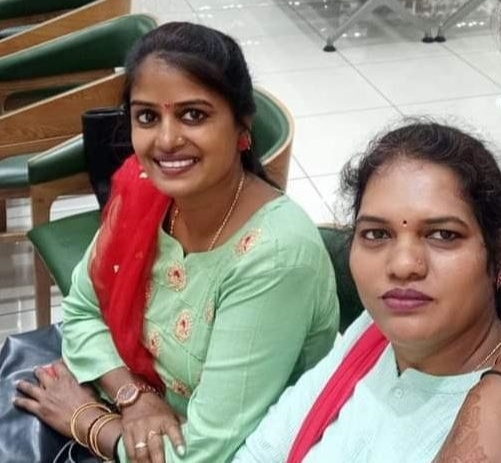 Marriage And Beyond:
Philomina wanted Vidya to get married to her brother's son. Vidya, though was reluctant at that time, followed her mother's wish. After she got married, she started to work as a teacher in Nirmala School, Lingarajapuram. While things were heading towards betterment, hardships met Vidya again in the form of her mother-in-law who insisted Vidya to leave her job. Shortly after Vidya left the job, she gave birth to a son. While on one side Vidya lost her mother and was completely forgotten by her siblings, on the other side, her husband was sent out of the house. The couple then rented a small house and Vidya's one-time-meal-life started all over again. "But during these difficult days I learnt life's lessons", she mentioned. She took up the job again in Foodworld where her duty was to sort and arrange vegetables for Rs. 900. Impressed by the way she worked, the management of Foodworld trained her in entering stock and upscaled her skills. Simultaneously, Vidya's friend told her about an examination to which she appeared and got selected. Life changed with the new job that paid her Rs.3500. Fortunately, Vidya's husband was extremely cooperative in enhancing the financial status of their family. He too worked hard and within ten years from then, the couple purchased their own house.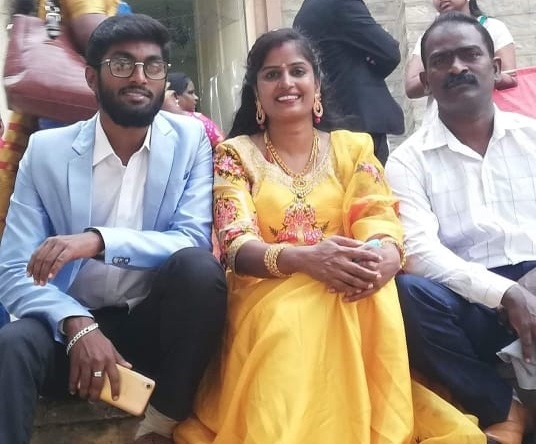 Service To The Needy:
While Vidya went through countless hardships since childhood, she understood how unfortunate life turns to many people like her. She came across many girls who are sailing in the same waters, struggling to reach the shore. As she could somehow see the light on the other side of the tunnel, instead of just enjoying her transformed life, she wanted to show the way and help those who are struggling. The job which paid her Rs.62,000 annually then, was left behind by her to join the Bethany sisters. It all started in 2013 when she plunged into social work by undertaking various projects. She would counsel the underprivileged women and trained them in various skills, preparing them for different professions. Eventually, she dedicated her complete time and invested all her energy in showing these women, a way to lead their lives. Working with various agencies and helping more women lead better lives seemed to be the very purpose of her existence to Vidya.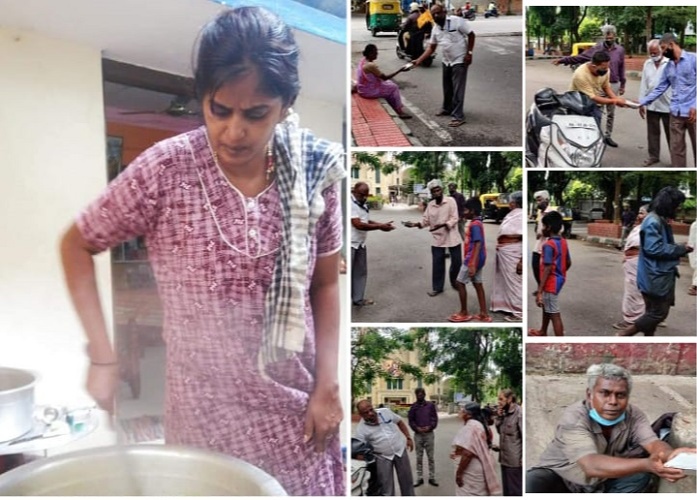 An Organisation Of Her Own:
Vidya is looking forward to starting her own organisation that serves people. She mentions that the main objectives of her organisation are to provide professional skills, opportunities and schemes to downtrodden women. Professional skill-based training includes training them in computer basics, tally, telecalling, beautician courses, automobile repairs, electrical and F. "Giving opportunities to women who are not allowed to go outside the house (especially Muslim community) in the form of tailoring and help them earn a living by stitching clothes at home", she said. Her organisation also aims to introduce free tuition schemes for Muslim children with a view to bringing them to mainstream society helping them lead a financially dignified life. Today, she is proud to see that more than 2000 women she trained in the slum areas are earning pretty well and are enjoying being independent.
Crossing numerous hurdles to reach a stable position in life requires a lot of endurance, persistence, and willpower. But once we reach there, how many of us think about others? But Vidya did. She has been thinking about and working for the cause of women who are struggling. Today, there's a huge calling for people like Vidya.