An orphan who worn torn clothes, walked barefoot to school has a true inspiring successful entrepreneurial in US.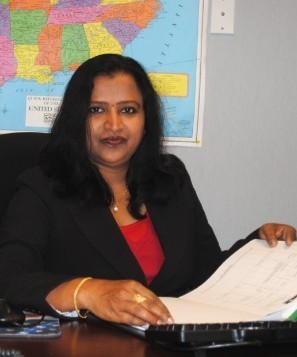 She had to act motherless in order to secure her position in the orphanage. Lived as an orphan all her childhood and teenage years, suffered pain, isolation, poverty, and grew up only to face double the struggles. She didn't lose hope, she grabbed every opportunity she got, climbed up her professional ladder with a zeal to live a decent life and today, she is a millionaire in the US becoming the one who is looked up to for inspiration. Let's get into the inspiring journey of 47-year-old Jyothi Reddy, a woman who was brought up in an orphanage is now a successful entrepreneur in the United States.
Toughest Days:
Jyothi was the second of five children born into a farmer's family in Narasimhula Gudem village in Warangal district, Telangana. When she was nine years old, owing to severe poverty, her father Venkat Reddy decided to leave Jyothi and her younger sister at an orphanage in Hanamkonda near Warangal - with an intention that the children would at least get food, shelter and can learn some skills to earn their living. While Jyothi's sister went back due to homesickness, Jyothi had to stay on, pretending to be motherless. She studied in the orphanage from Class 6 to Class 10. "There was an acute water shortage at the orphanage. There were no taps and no proper bathrooms. I stood for hours waiting to get just one bucket of water from the well. I missed Amma terribly but had to act as if I didn't have a mother." recollects Jyothi. Jyothi had to eat food with bugs in it, walked two and a half kilometre barefoot to reach the Government Girls' High School. "On the way, I crossed St. Joseph's School and envied the lucky students there - well dressed, with smart socks and shoes," she affirms. Jyothi always took the backbench in the school as she was extremely conscious of her torn clothes. However, this backbencher surprised everyone by faring well in Class 10 examinations. During her schooling, her father enrolled her in vocational training in chores such as tailoring, ironing, washing clothes and the theory of teaching. Jyothi, while doing all these and helping her orphanage superintendent with household work, realized that she needed a decent job to lead a dignified life. She wanted to study further and begged her superintendent a sum of Rs. 110 for pursuing BiPC (Biology, Physics, Chemistry) in Andhra Balika College, but her father tore the form in front of her and she was married off at 16 to a farmer Sammi Reddy, her mother's distant relative. Post marriage, to support the family's income, Jyothi was forced to work for 10 hours in the paddy fields for earning just Rs 5.
Going Up the Growth Ladder:
Within three years of marriage, Jyothi gave birth to two daughters, Beena and Bindu. Being a woman who always craved for a decent life, she started to work as a Night School Teacher at the local Nehru Yuva Kendra for a salary of Rs 120. In 1988, at the same Nehru Yuva Kendra, she joined as a National Service Volunteer for a monthly honorarium of Rs 190. To make more money, at nights, she stitched petticoats at Rs.1 per piece. After working at Nehru Yuva Kendra for a year, she joined Jana Shiksha Nilayam in Warangal as a Librarian for a monthly salary of Rs 120. During this period itself, she didn't lose her determination to pursue education as she believed that education offers better jobs and decent life and obtained a BA degree from Dr B.R. Ambedkar Open University in 1994. She went on to obtain a postgraduate degree from Kakatiya University in 1997. Post her graduation, she joined as a Government Special Teacher for a payment of Rs 400. "Staying in a small rented room, I juggled looking after my daughters and travelling for two hours to reach work." she recollected. On the other hand, she utilized this travelling time to sell sarees to her co-passengers at a profit of Rs 20 per saree, selling around four pieces a day. She then got a job as a Government Teacher for Rs 6,000 a month after her post-graduation.
The World Is Full Of Opportunities For People Who Grab Them:
When a maternal cousin from the US who chased her dream of working in the US to attain work eligibility in the US visited her, Jyothi was blown away by her bold assurance. Through a friend who had a company in California, Jyothi was given a job offer. On May 2, 2000, Jyothi flew to the US on a B1 visa leaving her daughters in a missionary hostel. In the US, Jyothi took up odd jobs like working in a gas station, babysitting, and working in a video shop and as a recruiter. When she came back to India in 2001 to visit her daughters, she met a priest who told her that she excels in a self-owned business. "That was playing in the back of my mind while I was in Mexico and waiting for her visa to be stamped before going to Phoenix.", she recollects.
The Birth and Rise Of An Entrepreneur:
While Jyothi was brainstorming business ideas, it came to her mind that she could start a consulting company and help others with the paperwork related to visa processing required for the US. With the savings of up to USD 40,000, on October 22, 2001, Jyothi launched Key Software Solutions Inc., a private limited company, in Phoenix to offer services like recruitment and developing software solutions.

She took her cousin as her partner and extended her business. The company did very well under Jyothi's leadership. The very first year it saw a profit of USD 1,68,000 but after the end of the third year, the profit hit a million dollars. With 100 employees working for her, Jyothi's company has seen a turnover of USD 15 million. With four houses in the US and a mansion in Kompally, the woman who stayed in an orphanage came a long way. She then got her daughters to the US and got them well educated. They are now working as software professionals. Jyothi got her daughters married and the whole family together lives in Phoenix.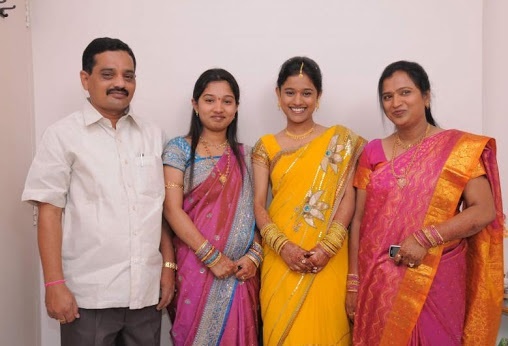 Didn't Forget The Roots:
Though Jyothi flew beyond the skies chasing her dream of living a dignified life, she did not forget her roots. She worked for the welfare of orphans and the underprivileged. She made it to the local news headlines when she got a hearing- and speech-impaired girl in Hanamkonda married to a similarly disabled boy. "I vow to conduct 99 more such weddings for less fortunate people," says Jyothi. Her inspirational story was published as "Aina, Nenu Odipoledu'' (Yet, I Have Not Lost) in Telugu by Emesco Publications in the year 2013."Yes, I have it all today and I have no regrets. I am grateful for the hardships that came my way as they made me what I am today." Jyothi concludes.
Just look at how her only desire to fare well in life and her wish to attain a decent life made her one of the successful entrepreneurs in the US. Her goal was simple but the path she walked was filled with hardships. Her sheer grit and determination are what made her what she is today.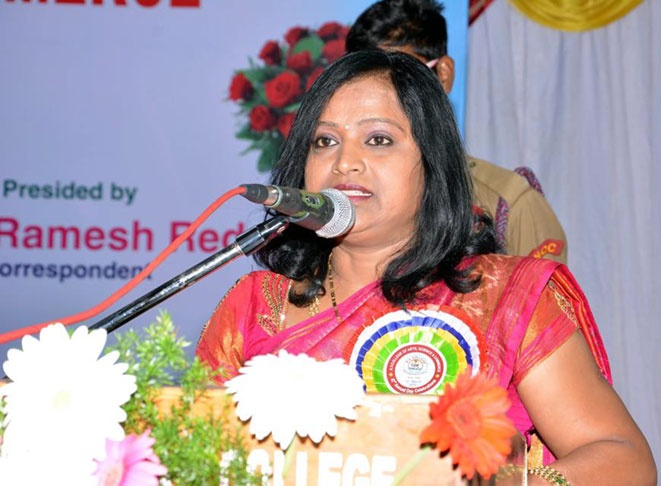 Know More About Key Software Solutions Inc