Home alone Elderly - All they need is company to drive away loneliness and depression.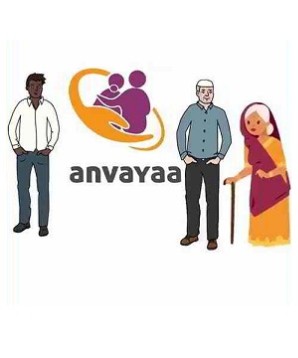 Geriatric care is a challenge for families, who must work while leaving their beloved elderly parents or grandparents at home. The anguish of protecting beloved elderly family members led Prashanth Reddy to create the company Anvayaa (or family in Sanskrit), a revolutionary elder care service. This service is made up of a technological platform that provides personalized based home care for the elderly.
Mr. Reddy is a businessman who lives in the United States, but his parents are in Hyderabad, so caring for them was a source of permanent distress. In the event of illness or a domestic accident, who would help them? The need to protect his parents led him to design a business model based on providing care for the elderly. In India the demand for home care services for the elderly is high and yet services in this area are scarce or very expensive.
Anvayaa Kin Care
The novelty of Anvayaa is that they made a surprising discovery: The most demanded segment of the geriatric market is the emotional core, the figures showed that 70% of the elderly who required attention, enjoy good health and that their main condition is loneliness. The elderly require emotional care that prevents depression.
Anvayaa is much more than accompaniment, it is a 360º service since it attends to health, payment of bills, shopping, medical attention, and even emergencies. Everything in a complete home service whose fundamental axis is the emotional health of the elderly. Anvayaa currently provides services in Hyderabad, Bengaluru, and Chennai, but is in the process of expanding to Mumbai, Pune and Delhi.

Anvayaa's exponential growth is in response to the growing demand for care for the healthy elderly who live alone or spend much of their day at home alone: "When you say 'care for the elderly', health comes first. Having spoken to over 400 families, what we noticed is that only 30% had health-related problems. The rest were cases of loneliness and lack of emotional care," says Prashanth.
Anvayaa's protocols
When contracting Anvayaa's services, the company assigns a care manager who becomes the liaison for 24 hours with the elderly person and his family. The care manager collects all the information about the elderly person, such as medical history, medication supply schedule, diet, specific needs and other information that feeds the Anvayaa database.
The information is shared with the parents and children so that everyone has the information and reports on the various contingencies that arise throughout the day: home maintenance, transportation, kitchen services, laundry, health insurance, and passport application, legal procedures, etc.
A curious fact is that during the market research conducted by Mr. Prashanth Reddy and his team they discovered that the elderly are not cell phone users and that they prefer the landline phone: "We have not insisted on using cell phones because most of them are elderly people who prefer to call the Support Care, which is available 24 hours a day, 7 days a week," says Prashanth.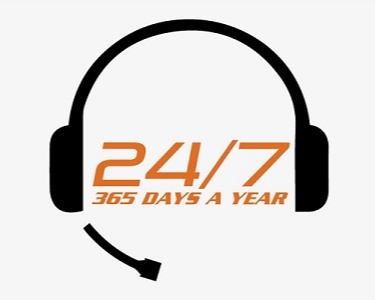 Anvayaa's work is based on thorough management of information about the older person and their family, which allows for quick, quality responses during emergencies: "We need to be aware of every little detail in case of emergency, like whether they have a family doctor and the contact details of close relatives etc. All data is collected and stored to avoid chaos," says Mr. Reddy.
Innovation and Love Award
The strict protocols and efficient service provided by Anvayaa led it to win first place among the 150 companies that participated in the E-Cell Summit 2020. The E-Cell Summit is an annual event convened by the IIT of Madras, which rewards entrepreneurship and innovation.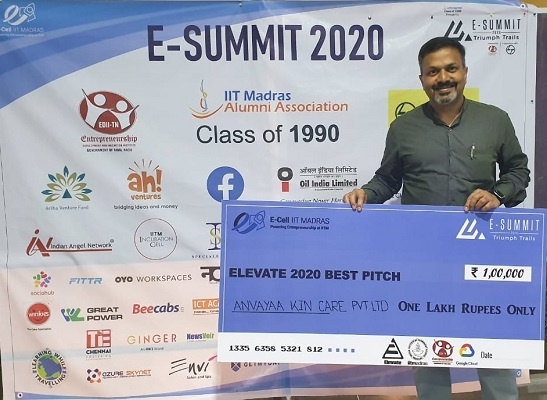 Anvayaa is a company that responds to the clamor of thousands of Indian professionals around the world, who want their families to be cared for while they work in jobs that take them away from home, but which in turn offers a better quality of life for the whole family.
Clients who live abroad and have their parents in the cities where Anvayaa serves have real-time information during health or other contingencies that may arise for their family members: "In most households, the problems are more psychological than physical. What we notice is that the elderly need someone to go with them, even for something as simple as going to the supermarket," he says.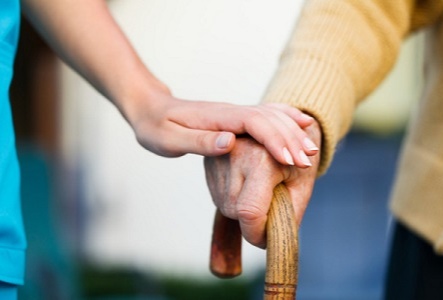 Anvayaa as a company understood that the elderly need to have their basic needs met, but it also requires meeting the elderly's need for love. For that reason, one of the most requested services is that of accompanied walks, celebrations and surprises. These activities give the elderly joy, hope and desire to live a full existence. For Mr. Prashanth, the emotional rewards are the most important: "I took my mother to an event in Anvayaa, where she talked to one of the family members, who is also a mother. She said, 'I'm glad my son, who lives in the United States, has found a son for me in India.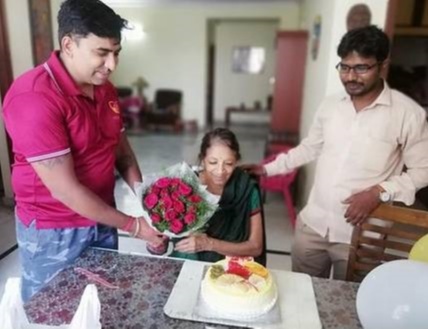 The packages differ in each city and range from 50,000 to 1.6 lakh/year. For more details, visit The Anvayaa Kin Care Website.

Hyderabad Address: Anvayaa Kincare Pvt. Ltd. 202, 2nd floor, Plot no.705, Road no.36, Jubilee Hills Hyderabad: 500 033. Landmark: Above Woodland Showroom.

Bangalore Address: #724, 4th Main Rd, 7th Cross, HAL 3rd Stage, Puttappa layout, New Tippasandra, Bengaluru, Karnataka 560075

7337388951
For Any Enquiries Call

7288818181 / 9392682922 (INDIA)

+1 989 2682922 For USA Enquiries .