A renowned Bengaluru Physician and Cardiologist continues to offer FREE Medical Care to more than a 1000 villagers every Sunday at his Farm.
- By:
rebecca_raphel
, Added on:
15/03/2018
IST, Last Updated:
20/09/2018
IST
667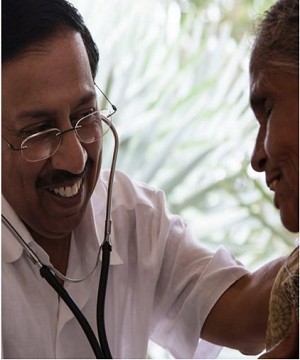 | Name | dr.ramana rao |
| --- | --- |
| State/Country | Karnataka |
| Achievements | padma shri for Medicine |
| Category | Medicine (Social Science & Services) |
| View Updates | Click to View Latest Updates |
THE GOOD DOCTOR
"If there be any truer measure of a man than by what he does, it must be by what he gives." -Robert South.
Empathy. Charity. Compassion. These are words which we are used to hearing by now. We have all grown up conscious of the ever-present need and the innate sense of obligation towards helping those less fortunate than us. But how many of us can say that we have fully served our purpose? Or, that we have truly dedicated our lives and our talents, to the mission of goodwill? Not many. And in the shining few burns a bright star as a hope to the poverty ridden people of T Begur, a village in Karnataka. The name of the star is Dr. B. Ramana Rao and if the quote above holds any truth, then it would hold the doctor in the highest measure.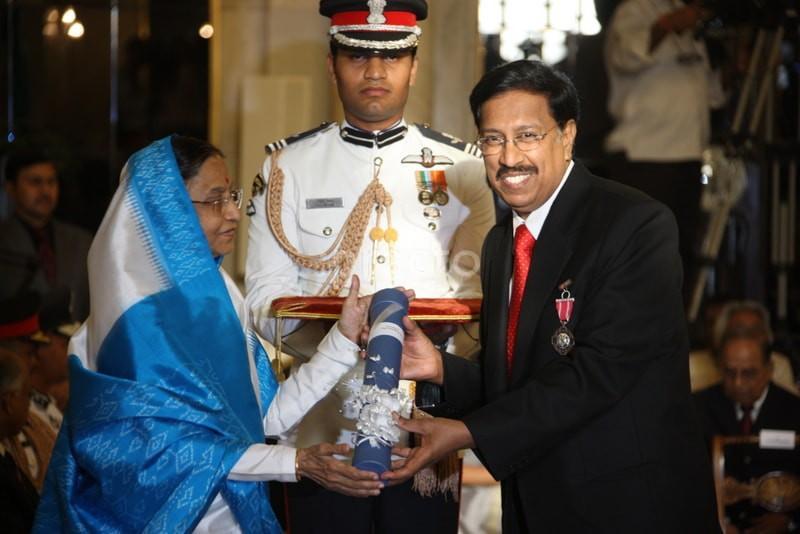 Dr. Bhogaraju Ramana Rao is a highly qualified medical practitioner of over 40 years of experience. With professional degrees of MBBS, FAGE, MD, FICA, FAIID, he specializes in Cardiology, which seems only fitting for his heart of gold. He is popularly known as the personal physician of famous personalities like Bollywood heavyweight Amitabh Bachchan, late Kannada acting legend Rajkumar, his son the famous actor Puneet Rajkumar and the Royals of Mysuru. He is the honourable recipient of the prestigious Padmashree award for medicine, by the President of India. He was also conferred with the Dr. Abdul Kalam National Award, for rural medical service in 2008. However, as amazing as all of these accolades seem, Dr. Rao believes that his true triumph lies in the service he gives through The Village Clinic every Sunday as he has done for the past 40 years or so.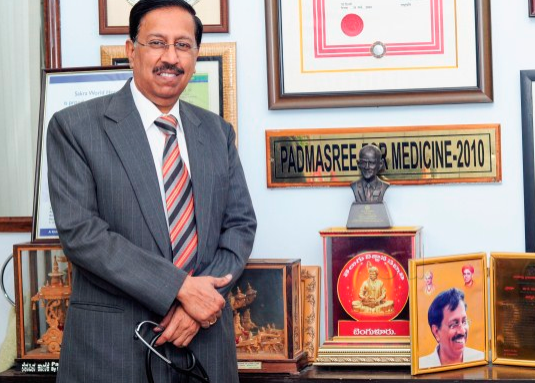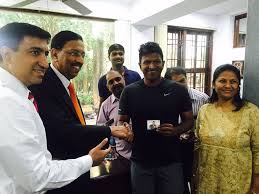 "The clinic has never missed a single Sunday", says the doctor as he administers treatment to a patient, this patient being one of the 840 who have come on Sunday the 11th March 2018. When asked about how he manages to treat so many people all in one day, he lightly chuckles and says that today is a slow day. According to him, the average estimate of patients who come to visit the clinic every Sunday is around 1000 – 1200 people, sometimes more. And yet, when the doctor gives us this huge number, he has an even huger smile on his face. Anybody can see that this service truly brings him happiness.
The clinic is located on a large farmland owned by the doctor. It is built simply and efficiently enough to treat many patients at a time. While some the land is used for the clinic, the other parts are used for horticultural cultivation. The doctor uses the produce of the land to provide meals for the patients after their treatment and says, "I cannot see them go hungry after coming so far for help." His father had procured the land just as he had finished his medical studies. The doctor's parents had given this dream and vision to the doctor who had, in a beautifully filial manner, carried it out as his own dream and in turn, changed the lives of many others.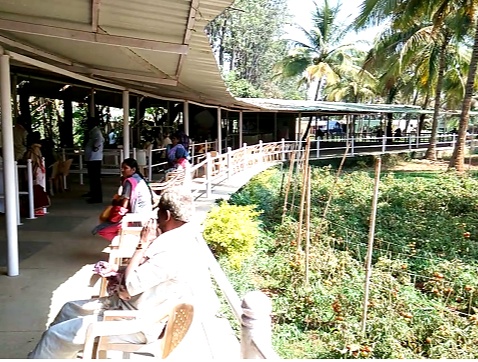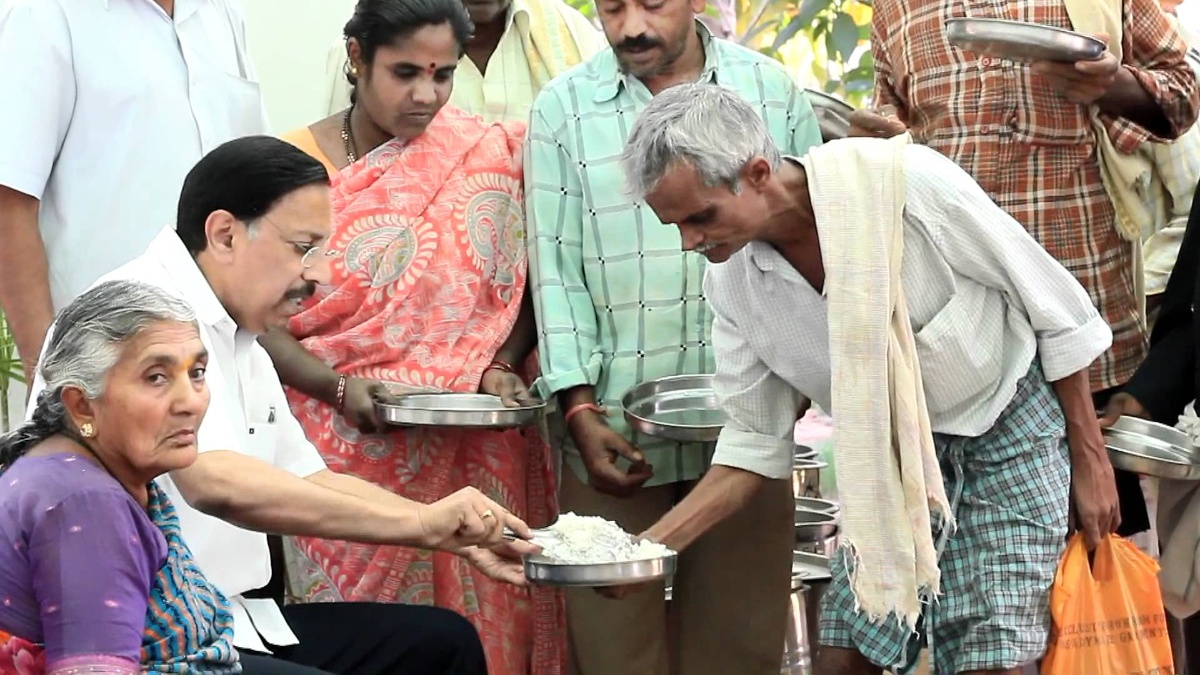 The clinic was inaugurated on the 15th of August in 1973 and has been running ever since. It was the need of the hour. "I had seen too much suffering and death from diseases which could be easily cured through the proper medication. I had to do something." The doctor immediately began to set up a system which would ensure a speedy administration of medical aid.
He developed a 'token system' in which three different colored tokens were used to identify the aid required. Once the patients entered the premises, they are diagnosed personally by Dr. Ramana Rao himself who determines which category the patient falls under in terms of ailment. A yellow token indicates pain in the joints and body, a red token indicates allergic sickness and anemia (usually in women),and a blue token indicates breathing disorders. Once the diagnosis is given, a cure is administered accordingly. Medicine is prescribed to the patient and the dosage is carefully explained to him or her.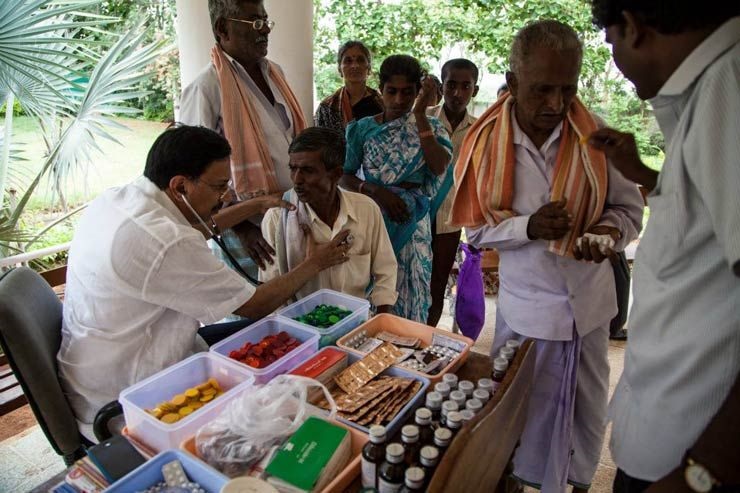 There are many medical students and other qualified medical personnel including his doctor sons who work alongside the doctor and help him carry out his good work. Most of these people have also come to serve as volunteers to the cause of improvement of health facilities in rural areas. The patients are almost all of extremely poor economic status, almost all fall below the poverty line. "If they were to consult a normal clinic for their sickness, then they as well as their families would starve for the next 4 days." This is the woeful reality of the rural parts of the state.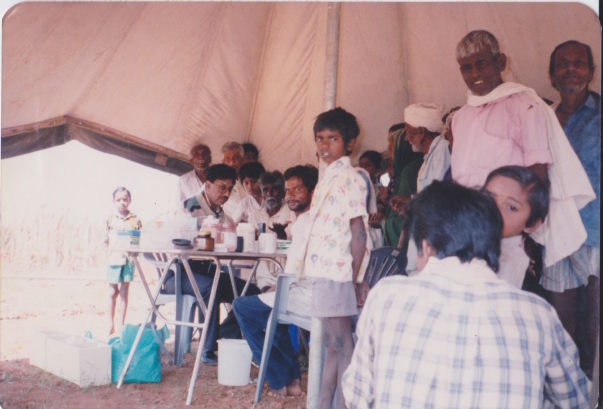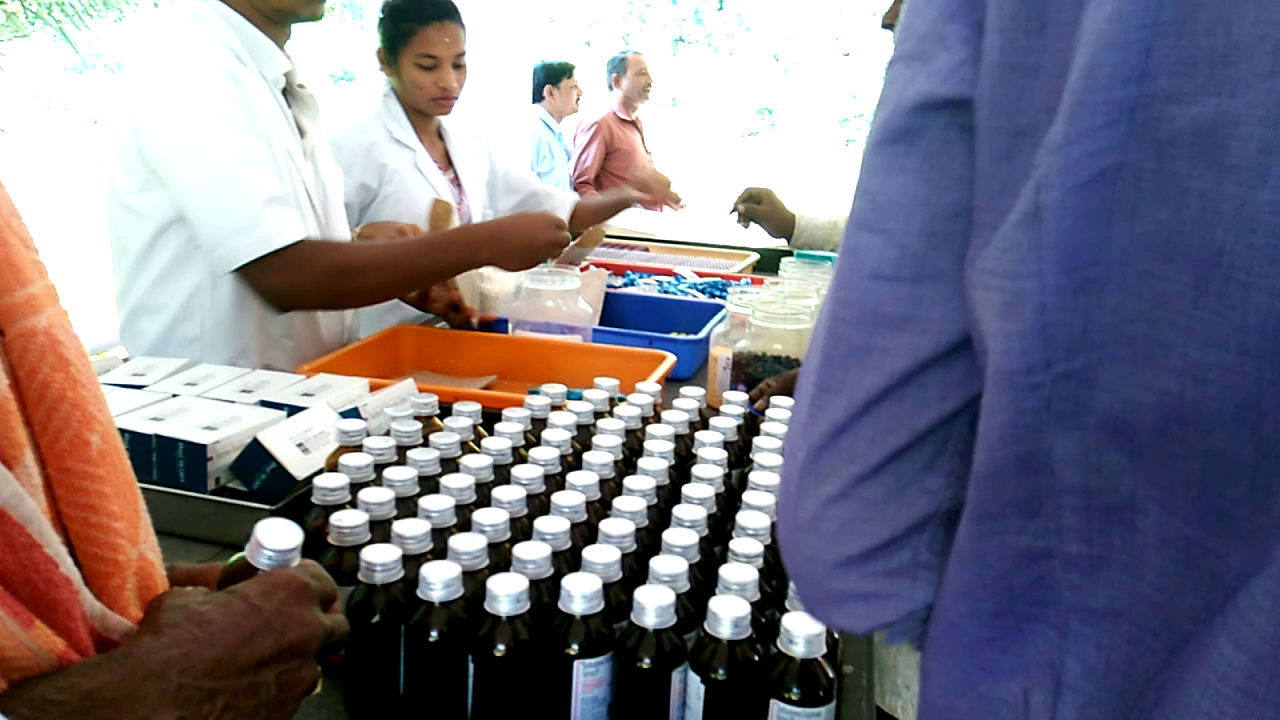 "The medicines given to the people are not a perfect cure," admits the doctor, looking slightly sad as he says so. The state of physical health of these patients is so damaged due to hours of hard labor and insufficient nutrition as well as unhealthy dietary structures that, at this point, a true cure would be too expensive and would require rest which these poor people cannot afford. The doctor seeks to make their lives bearable by treating the people to get by, week by week.
The services provided are extensive for a village clinic. The clinic offers not only free diagnosis and medication for general issues but also has a department for endocrinology (blood pressure, diabetes, and hypertension) and also a dental health section. On certain Sundays in a month, it offers services in the form of eye camps, dermatologists, ophthalmologists and even cardiograms. Food is provided every Sunday and anybody can come to help serve the food. After all, according to the good doctor, "Medicine is a feeling. It is in the simple way we treat the person next to us."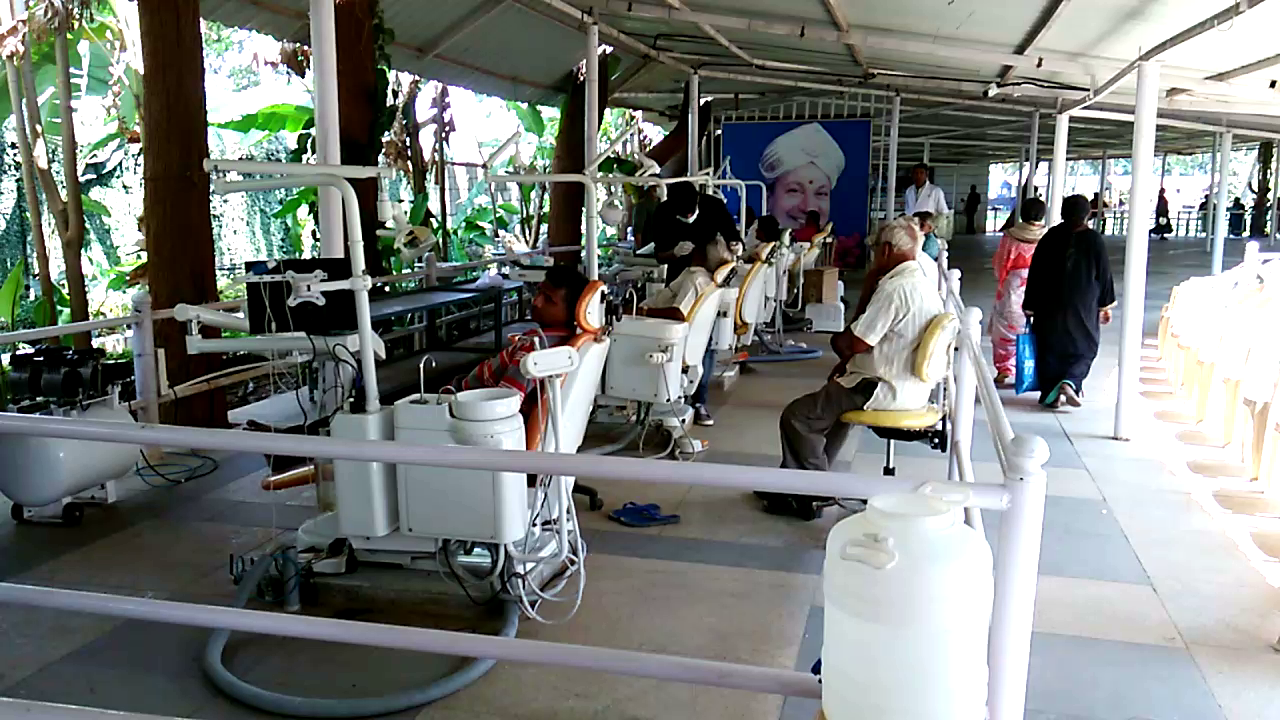 Any and all kind of help is welcome. The Doctor says "I need a lot of funds to carry on the good work" and anyone interested can send him an email drramanarao@yahoo.com and donate directly or through the crowd funding link https://milaap.org/fundraisers/villageclinic One can reach the clinic on this number (080 23616666).