Farmer friend's suicide drove him to do something. The Bamboo man helps the bamboo farmers now.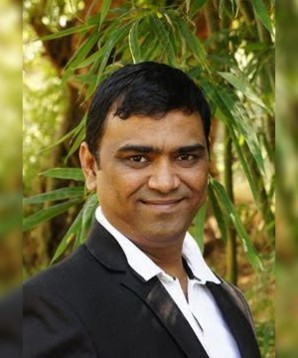 During the family's annual vacation back to India from Germany, Yogesh came to know that his close family friend, who is a farmer, had committed suicide.
"It was not like I was hearing about farmer suicides for the first time in my life. But this was the first time I felt the impact at a personal level," he says.
"Everyone wants to do something for their society, people, and country. I am not an exception. We cannot keep blaming the government and society all the time. But what about what I am doing for them? I must act and use my education the best way I can.", says Yogesh Shinde, a Pune-based man who has revolutionized the Bamboo farming in India and thus is popularly known as the Bamboo man.
The loss of a close farmer friend ignited the thought of doing something for the farmers back in India. He then went on to observe the farmers and their way of work in Germany to understand the differences between the agricultural practices so as to get an idea of where Indian farmers are lacking. His close observation of the farmers and their agricultural practices across Europe left him bewildered. He observed high economic disparity between the western farmers and the Indian farmers.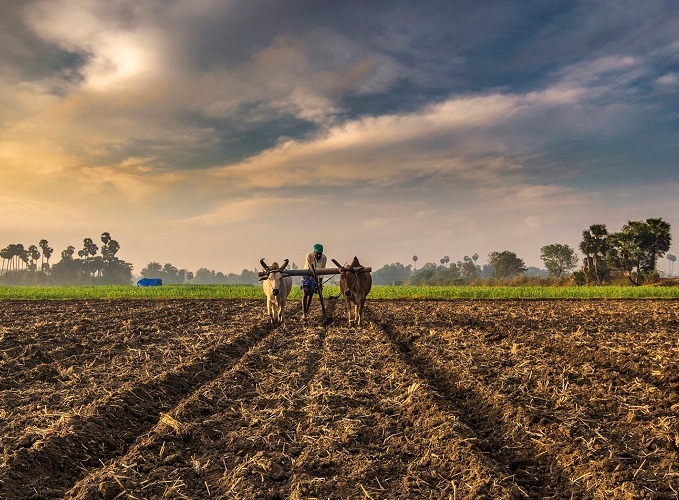 He went on to research the main reasons behind the flourishing agriculture in Europe and understood that there, the farmers integrate farming with culture. For example, Germany's beer culture is famous globally because barley stands out to be their major crop and so is the case with the wine culture of France.
Yogesh decided to leave his prosperous life in Germany and come back to India to lend his part in improving the lives of farmers here.
Again, merely donating some money towards the farmer's fund or educating them on what kind of crops to be grown is not his agenda. He wanted to research and analyze what shall serve the best in the Indian context. This Pune man learnt that there is a huge number of bamboo cultivations in Maharashtra. He picked up to enhancing bamboo farming for two reasons. One is that the bamboo farmer community can be helped and uplifted, the other being that bamboo can be a great substitute for plastic that's been challenging the environmental balance over the years now.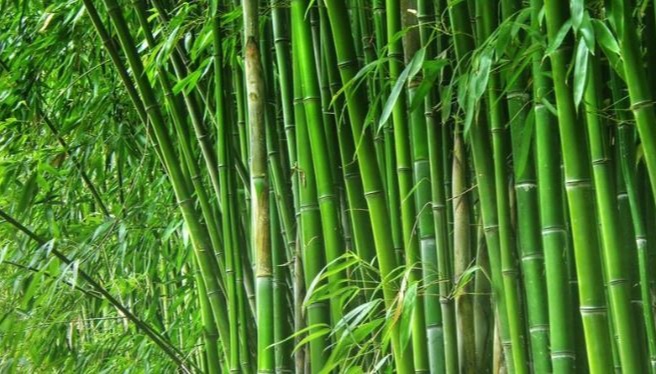 A transition from a financially prosperous life in Germany to one with a strained budget in India has been quite hard. This effort is not for the income but the outcome. So that's alright, says Yogesh.
The Plastic Problem And The Solution - Bamboo India.
Though plastics are useful in various ways, they end up piling up in the landfills. "India generates more than 150 million toothbrushes waste each month which pile up continuously year after year. So, I decided to bring a change from the small product that exists in abundance and started working on bamboo toothbrushes.", says Yogesh. The result of his brainstorming is the birth of "Bamboo India".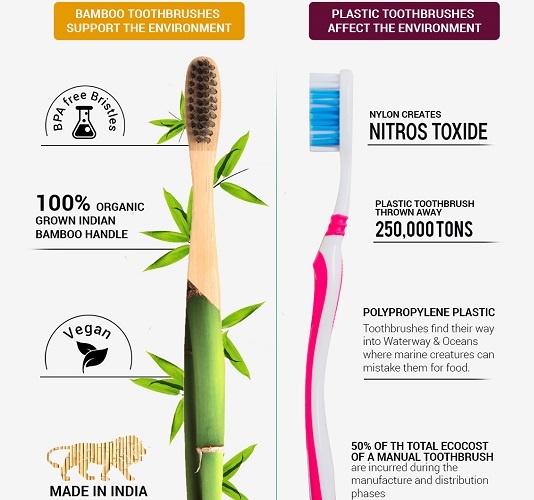 Bamboo India:
Yogesh, along with his wife Ashwini Shinde founded Bamboo India in a village called Velhe near Pune in the year 2016. Yogesh and Ashwini decided to use Bamboo, which was dominantly used in manufacturing handicrafts and furniture until then, to make products used for regular household purposes. They wanted to make bamboo products as an alternative to the plastic products used every day. They started with a very small product, the "toothbrush". Slowly Bamboo India's products have taken wide space and now, multiple products like notebooks, clothes pegs, pens, desks, speakers, etc. are being produced by the company. All these products are sold through their e-commerce website. They also take up offline tie-ups and platforms to sell their products. Both Yogesh and Ashwini have been working relentlessly to establish Bamboo India as a trusted brand in the Indian market.
"I like travelling and had been to around 20 countries with my family before starting up. Since starting work in Bamboo India we haven't taken a single day's leave to even attend family functions." Says Yogesh.
Initial Struggles And The "Never Look Back" Journey:
Raising funds was the biggest challenge for Yogesh initially. Several banks rejected his loan requests. Finally, he had to mortgage his home to fund this start-up. All that was painful in the beginning bore fruits at the end.
"We crossed more than Rs 50 lakh of business in the first seven months without any external financial support." Within a few months to one year, the company has exported bamboo to seven countries and reached more than 5,000 customers in India generating employment and livelihood to around 12 bamboo farmers.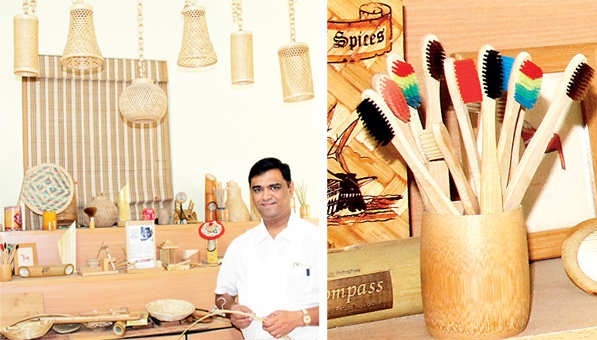 One major obstacle is not having our own manufacturing setup. Currently, we are dependent on external workshops. We need to buy our own machines so we can have everything under one roof. When this happens we will set up a Common Facility Centre in Velhe. Here we want to train farmers and artisans to enable them to set up their own micro bamboo businesses, he says.
The feedback of the customers is what boosted Yogesh and his team.
Customers feel that they are doing something positive for society just by making a conscious purchase. There is also nothing like the realization that we are a bridge between the farmers and society. This elevates our sense of purpose, he says.
Today's Bamboo India:
With Bamboo India, Yogesh has been successfully protecting this planet by replacing 12,00,226 kg of non-biodegradable plastic with their eco-friendly bamboo products. Though the company's long-term success depends on several factors, Yogesh and Ashwini are relentlessly propagating the bamboo culture and are spreading awareness among the customers about the importance of making sustainable choices of living.
His Piece of Advice:
To someone who thrives to bring change to help solve the current issues, Yogesh just says one thing,
"Believe in your dream and focus on what you are doing. The rest will fall in place."
Not just the bamboo farmers, we all, being a part of this agricultural nation, salute Mr Bamboo man.

Know More About Bamboo India