Away from home you still can get your kinda home food delivered on time and fresh.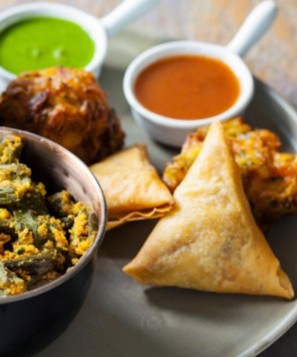 How many instances are there when you have longed for your home food? How does it feel to stay away from the aroma of your mother's recipes? Don't you think your mom feels the same for not being able to tickle your tastebuds with her platters? Education, job or whatever else could be the reason, staying away from home gives immense pain. Especially, unable to eat tasty and homely food is a thorn that pricks the already burning heart. A balm to this pain is brought about by a Gurugram-based food tech platform that stands nowhere in comparison with the other food delivery platforms like swiggy and zomato. So how is this food tech platform different from the rest? How is it offering a solution to the homefood cravings? Let's dip our toes into the journey of "JustMyRoots" and know what this food service is all about.
The Main Idea:
With an idea to connect people who moved out of their native places for higher studies or jobs back to their roots, to give them the missed taste of their native food along with the dishes prepared by their mother's, "JustmyRoots" was founded by Samiran Sengupta.
"We wanted them to live close to those memories and those foods.", says Samiran.
A Business Idea Born Out Of Personal Experiences:
Samiran, an alumnus of the Indian Institute of Management, Ahmedabad and International Institute for Management Development, in Lausanne, Switzerland, conceptualised the idea of JustMyRoots along with his wife and co-founder Promita Sengupta. In September 2016, JustMyRoots was born out of Samiran's personal struggles of staying away from home. Also, Promita who worked as an entrepreneur and worked for women empowerment with the different divisions of the UN in India noticed that most of the people are being away from home cribbing about missing their hometown food. This Bengali herself missed the tastes of her home back in Kolkata. These experiences led the couple to do their bit of research during the course of which they met a mother who was worried about her homesick child. The culmination of all these resulted in the emergence of JustMyRoots. At JustMyRoots, it is ensured that people don't lose the relevance of tradition and when it comes to that matter, as food remains the top-most important point of connection, the platform's main focus spotlights on food delivery. Samiran, who has more than two decades of experience in the fields of the supply chain, technology, and business processes, planned and executed this venture in such a way that it stands apart from the normal food delivery platforms that deliver food just within a range of 5-6km inside the city. The startup claims to be India's first inter-state home delivery service is working with a team of 15 today. Co-founder Rajan Sachdeva who is a Chartered Accountant with over 20 years of experience in finance and business operations, is also a great asset to the company's expansion.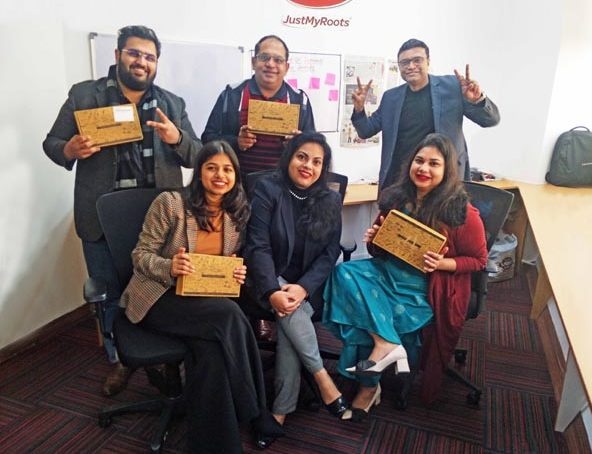 How does It work?
JustMyRoots works on a B2C model where customers can identify the products they want to buy on the JustMyRoots app. The orders are expected to be made in bulk. Once the order is confirmed and payment is made, the duty of the logistics and supply chain team starts. The purchased products are then packed with a special packaging that keeps food fresh for 26 hours during its transportation between cities through their transport partner SpiceJet or their own delivery people. JustMyRoots follows state of art cold chain logistics that keeps the food between 5-8 degree centigrade. The platform follows a four-pillared business model wherein they deal with the local sale of products, inter-city/state sale of products, direct from home services (as part of which all cooked food reaches within 24 hours of pickup), and airport (Delhi T3 Departure forecourt) delivery services. It deals with perishable products that fall into the baskets of cooked food, sweets, street food, bakery, raw and fresh, vegetables, beverages, etc. For intercity and interstate deliveries, this start-up has no competitors as it is the first of its kind.
"JustMyRoots delivers pure nostalgia in the form of food," says co-founder Samiran Sengupta. The startup currently operates in Delhi NCR, Kolkata, Jaipur, Bengaluru, Chennai, Hyderabad, Mumbai, Pune, Ahmedabad, and Kashmir.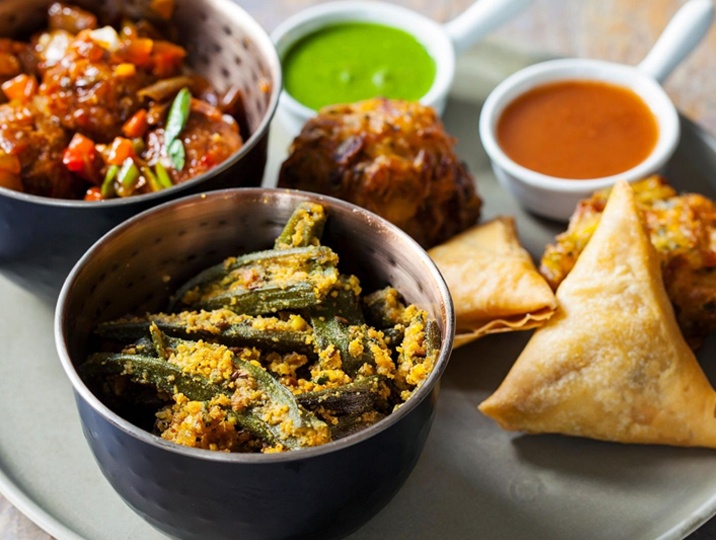 Challenges Are Meant To Overcome:
More than anything else, the biggest challenge faced by JustMyRoots so far was to convince both the customers and the restaurants that the food remains fresh even after 24 hours. To convince them, the team had offered free deliveries in the beginning to gain their trust. They have also delivered to the friends of restaurant owners who stay in different cities to give them the confidence that food remains fresh.
An Attempt To Make It Big:
In order to bring revolution in terms of in-flight dining, JustMyRoots is setting ahead to variegate the food options available at the Delhi airport terminal.
"People will have to place their orders in advance, and before they enter the terminal building, the food will be available at the kiosk just opposite to gate no. 5," says Samiran, He added that they are also attempting to extend these services at gates 1,2 and 3.
How amazing it is when the gap between traditional roots and the inescapable present is bridged! How blissful life turns! Thanks to JustMyRoots and her team for bringing smiles through food.

Know More About Just My Roots

Follow Just My Roots Work