Auto driver planted 23,000 saplings in his village. Kerala man's green drive is shocking everyone.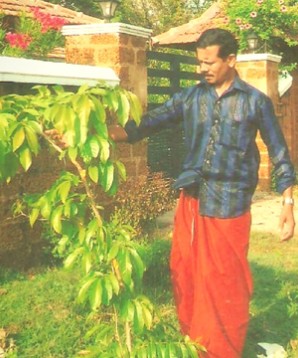 "Vruksho Rakshati Rakshitaha" is a well-known saying that translates into "If we save trees, they save us back". Everyone knows this fact very well and each day, we are ready to relish the fruits of trees but when it comes to planting and growing trees, how many of us truly care for it is a million-dollar question. Here is a man from Kerala, India in whose case one hobby led to taking up another that eventually is benefitting the globe. You will understand it much better if you continue to read. He is Shyam Kumar, the man of greens.
An Avid Reader Turned Into A Green Soldier:
Shyam Kumar, a resident of Thenkurrisi village in the Palakkad district of Kerala drives an auto to earn bread for his family. He is also an avid reader and any leisure hour he gets is dedicated to books. Rewind to 16 years back into his life, when he bumped into a book named Vrikshayurvedam. In this book, Shyam came across various interesting facts about trees and forests. He also read a line in the book that stayed with him ever since then - "a single tree can make a difference to 10 children at a time."
Driven by the words in the book, he started to research about trees that grow well in his area. He also started doing extensive research about what trees he could plant so he can help the animals and birds in his neighbourhood. Having collected the necessary information, he initiated planting trees around his house. He planted large trees that give shade, fruit-bearing trees to attract and cater to the birds, bats and squirrels. Thus his afforestation journey began. He plants the seeds of Neem, Jamun, Palmyra, Peepal and other varieties on roadsides. He places a stick beside the tree and ties to it, a plastic bottle with a small hole to let the soil around the tree be moist. He also collects the seeds from the trees which he planted on the roadside. He always carries around 25 seeds with him to plant in a day. Shyam shouldered these activities all by himself initially. After he got married, his wife and then his children also became the members in his green mission.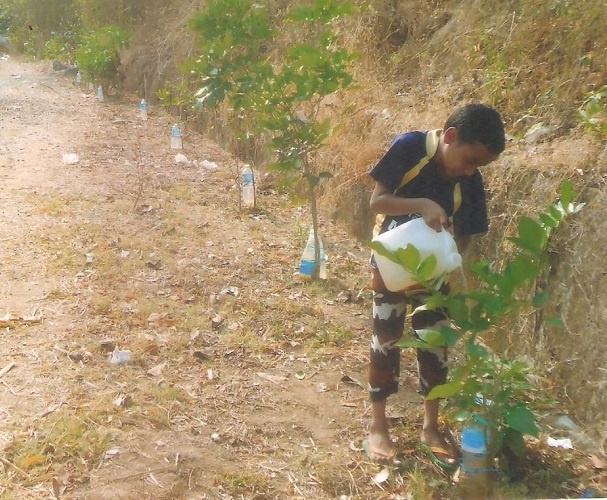 From Family to Community:
No one does anything if you ask them to. But if they watch you 'DO', they are sure to join. Likewise, looking at Shyam's efforts for a green environment, others in the village started joining him. They also have got into planting saplings and now the village houses around 23,000 trees within a radius of 15km. Shyam's auto has the slogan 'Save Water- Save Trees' printed on its rear end.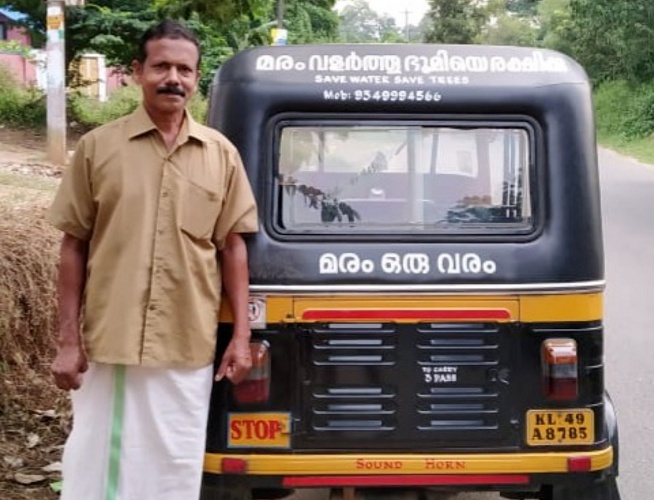 He also carries water cans in the auto to fill the water bottles tied to trees on the routes he takes. Shyam was once asked to help in building tree guards at Mangalavanam that's close to Cochin High Court. Shyam was also requested by the judge to help them in their afforestation drive. Shyam immediately took this offer, went to build the tree guards and also planted trees to attract birds in that place. Now if we look at Mangalavanam, we mistake it to be a bird park with plenty of birds and squirrels rejoicing.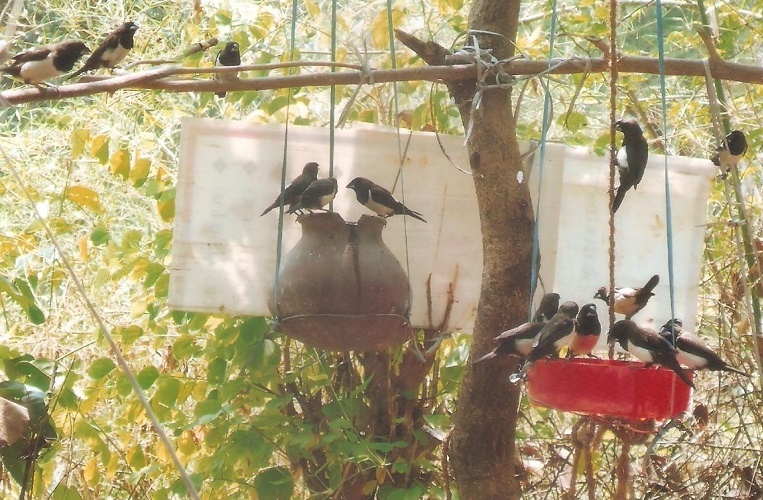 Shyam urges the passengers of his auto not to object carrying saplings in the vehicle. Throughout his journey, the passengers are kept occupied in such a way that while getting down they also promise Shyam that they would dedicate their free time for planting trees. Sometimes, the passengers would also get a sapling that Shyam puts in his auto for distribution. Shyam Kumar is also an active participant in the pond rejuvenation works in his area. He is also helping students in their NSS activities.
Guardian of the Greens:
Not only just planting the trees, but Shyam is also a guardian of the green cover of Thenkurissy, Koduvayur and Peruvembu panchayats, located on the eastern fringes of Palakkad. Shyam also leads a social movement against the felling of trees.
Sincere Efforts Receive Huge Recognition:
Shyam Kumar's work was appreciated by the local media in Kerala several times. Many people were influenced by his efforts and walked towards green culture. Very recently, he received calls from a friend in Lakshadweep and another in Salem seeking his advice on the trees to plant in and around their homes. His efforts were recognized by the forest department as well as by private organizations. He was conferred with honours like 'Vanamitra', 'Prakriti Mitra' and the 'Harita Vyakti Award' and 'Vrikshamitra'.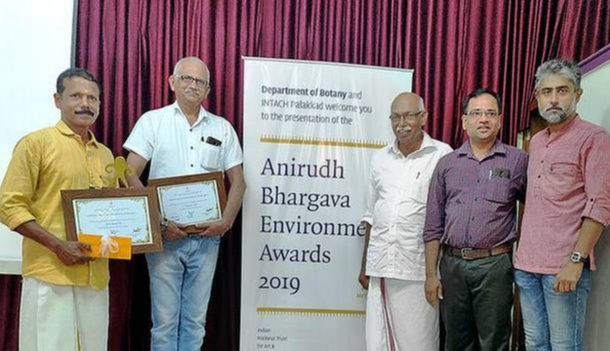 Never-ending Zeal to Build Co-existence:
Shyam wants to take measures to protect and revive the population of house sparrows after he was moved by the fact that the little birds are slowly vanishing. He believes that what he has been doing to date is just a drop in an ocean and that he has a lot to learn and do in order to gift a greener and cleaner globe for the generations to come.
May his green mission continue to expand and influence many and may Shyam live the greenest life.