Autism kids can now enjoy the comfortable, affordable compression T-shirt designed by a NIFT grad.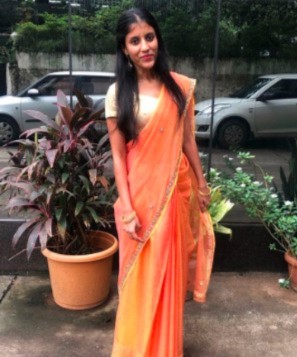 If you have ever paid attention to a child suffering from autism, you would think deeply about how to help them. But all a normal person does is to empathise and feel sorry for the child and their parents. While Therapists recommend "Compression Wear" to children with Autism, they are to be imported and are also not affordable by the middle class and lower middle class community where children with Autism are most commonly found. Here is where a graduate from NIFT appeared on the scene with her 'first-time-ever-in-India' T-shirt specially designed for those with autism. She is Saakshi Mahnot and let's read further to know about her incredibly useful design.
The Background:
Ahmedabad's Saakshi Mahnot graduated in Bachelors of Fashion Technology from National Institute of Fashion Technology, Gandhinagar in 2016. She then started working as an Assistant Manager at Future Group India from 2018 and is currently designated as the Buyer at First Cry. She founded the project, Autistic Compression Tshirt (A.C.T) in May 2020 to take her invention, the Affordable Compression T-shirt widely across India.
The College Project That Made It All:
Autistic Compression Tshirts are those recommended wear to the children suffering autism which are a mix of therapy and daily wear. These T-shirts work on the basic principle of Deep Compression Therapy. Saakshi, in her graduation, had to take up a project. As a part of this, she started looking for something that would be beneficial to the community. While she was thinking about fire repellent garments, she came to know that there is very little help available for autism victims in India and the compression clothing that comforts them, isn't made in India and is beyond the reach of the common man. She thus resolved to design clothing useful for children with autism. "I stumbled on the absence of appropriate clothing for autistic children while researching fire-repellant garments. It took me about six months to complete the project — from the research to getting the garments ready.'', she said. Before developing the prototype for the T-shirt, Saakshi spent time in researching about on deep compression therapy,.spoke to parents, therapists and various organisations that work for autistic children. Once she had collected all the required information, she proceeded to design a T-shirt that meets all the specifications.
"The ones available in foreign countries are really expensive and unaffordable to anyone in the lower-income strata, where most autistic children are born. So I decided to try my hand to make something that will work.," she said.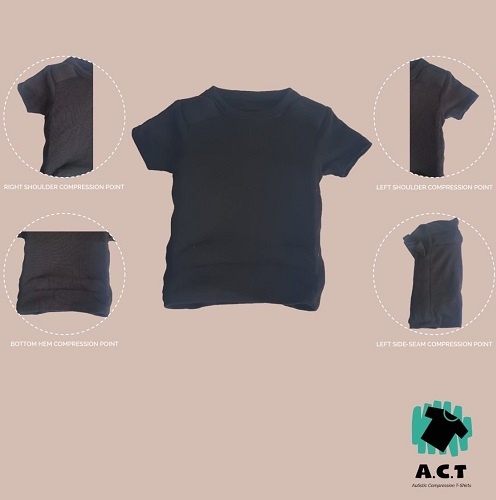 The Feeling Of A Hug:
According to Saakshi's research, "Deep compression therapy is basically applying pressure to certain parts of the body, on certain veins, which calms the child down". So, in the T-shirt she is designing, she has to incorporate this technology making the Autistic Compression T-shirts with body-hugging material to ensure maximum surface contact and pressure when weights are applied. "Clothing is one of the triggers of hyperactivity in such children. They don't feel comfortable with the material we usually use in clothing. They also prefer darker colours.", She said. Saakshi's T-shirt has weights added to it that act as pressure points. These weights were made out of rice and poly pellets which create pressure. This inturn gives a feeling of hug to the child calming them down. These weights can also be removed from the T-shirt and can be placed back.The amount of weight added depends on the body weight of the child. "It is entirely dependent on the child's capacity. In days when they aren't that hyperactive, some of the weights can be removed," Saakshi says. She also says that the weights should be removed while washing the T-shirt. Saakshi advises that the T-shirt shouldn't be worn for more than two hours a day as the child might feel burdensome. She further says that it should be worn under the supervision of a therapist, parent or relative. "While the child can engage in any activity while wearing the T-shirt, it is not advisable to wear it outside with the weights", she says. She designed the T-shirts in navy blue and black as autistic children prefer wearing dark colours.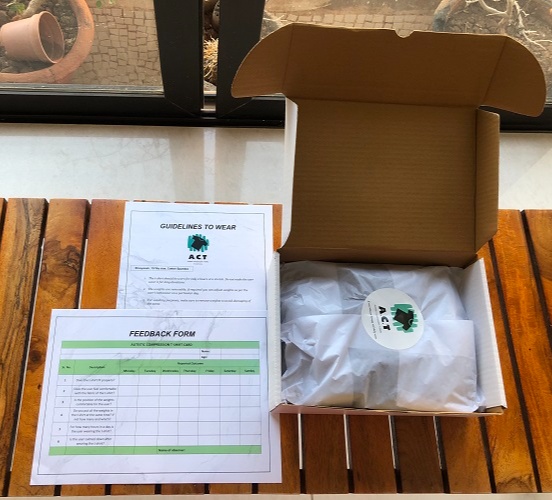 Saakshi tested the prototype with autistic children and the product proved to work. This T-shirt was also certified by therapists and doctors. Saakshi, who designed the T-shirt in 2016, spent the next four years to create awareness about her product and to secure her t-shirts their place in the market. Her T-shirts were also verified by doctors in Gujarat as well as Tanay Foundation and Santosh Institute for Mentally Challenged Children, both in Mumbai. Saakshi is also working with two major organisations dealing with autism, the Mumbai-based 'Fragile X' and the Delhi-based 'Action for Autism'.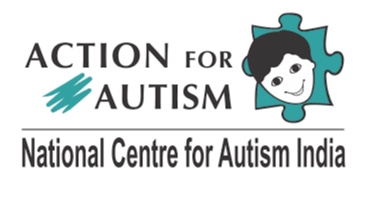 Plan Of Action:
These customised T-shirts are currently labelled between Rs 1,800-2,200 a piece for those with rice weights and between Rs 2,500-3,200 per piece for those with poly pellets. However, Saakshi is aiming for a bulk production in future and expresses hope that if bulk production happens, prices would decrease further. With a goal to make these T-shirts available across India, she says "I want to make them available at Rs 650 per T-shirt so that more people can buy them".
May Saakshi's efforts bear fruit and may her T-shirts reach all those in need giving them comfort and warmth.

Follow Her Work