She is happy that others love the Island she created. Even Google honoured her.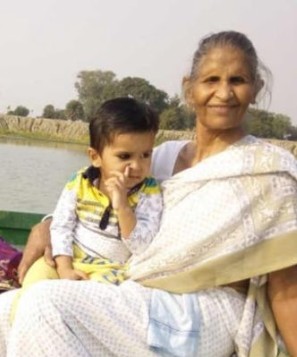 The fields were water-logged. What seeds can be sown and what crops can be harvested in such fields? Yes! Water is necessary for growing crops but if that water is beyond the limit? All the investment poured in by the cultivator shall be washed away. So what to do? Uttarpradesh's Kiran Kumari Rajput solved the problem she has been facing with the water-logged field in a unique way that has become an afflatus to many such people. Google also honoured her by presenting a letter of honour for her innovative step. Let's know the wonderful story of this wonder woman who brought an unparalleled solution to bring change in the lives of dejected people.
Major Problem Solved By A 10th Pass Woman:
Kiran Kumari Rajput hails from Kannauj in Uttar Pradesh. She resides in Bathuiya village in the Tirwa tehsil area. She is currently 68 years old and has studied just class 10. Kiran has 23 bighas of land in the village of Gundha. However, the majority of her land is water-logged making it difficult to practice farming. Though she couldn't go ahead and cultivate the water-filled land, she still took a loan of two lakh rupees in 2016 from the administration under the water plan scheme. She didn't care for the problem in her field as she knew she would do something about it though she doesn't initially know what it was. When she brainstormed about what to do with the land, she thought of a brilliant idea. As it was a water-logged land, she decided to start a fish farm. According to her, it costs around 11 lakh rupees and thus she pooled up the money by borrowing some from the relatives. She set to develop a 23 bigha pond.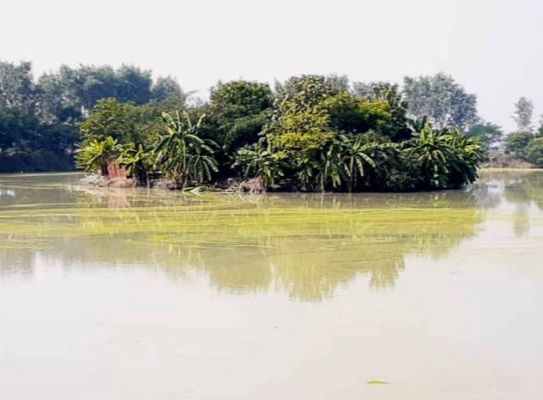 Water-logged Land Made Into A Tourist Attraction:
The fish pond developed by Kiran saw good profits. There are slaughter, nan, china fish, damp, grass cutter and silverfish in the pond. With the help of her son Shailendra Singh, she managed to make good profits. Kiran didn't stop there. She wanted to make the best out of the land. Not everywhere there will be water-filled zones. Instead of seeing it as a drawback, she thought of converting it into a place of scenic beauty. Shailendra stood by her and she decided to build an island at the centre of the pond. There you go. An island was built in the middle of the water and she called it the bighae island. On the island, she planted mango, guava, banana, gooseberry, papaya, drumstick along with some flowering plants making an ecstatic garden. Shailendra takes care of the fish pond as well as the island whenever his 68-year-old mother is unwell. Kiran earns up to about 20 to 25 lakhs every year by selling fish and fruits. This spot has become a tourist attraction and many people come to visit this centre of tourism. Not only from the fish pond, but Kiran is also earning money from the tourist visits as well as from the garden produce of fresh fruits.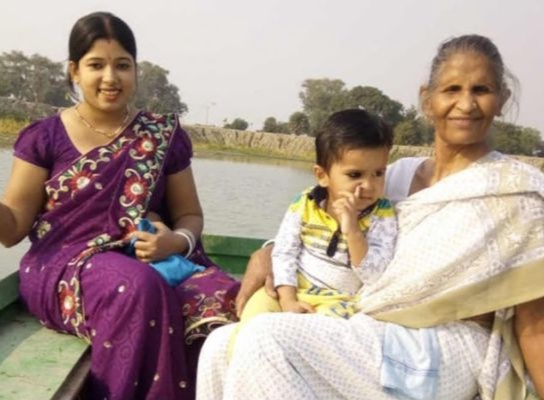 Google's Honour:
In 2019, a letter of honour was presented to Kiran Kumari Rajput from Google. Her work received high praises and Google's employees also uploaded photos of this island to show people the beauty of man-created nature.
10th pass Kiran Kumari Rajput showed everyone how well roadblocks can be converted to suit our purpose. She showed how an oasis can be built in a desert. She converted her problem into a source of her livelihood. Today, her model is not only helping her but is also showing the way to many people who are dejected about mishappenings in their lives.