Meet the youngest post-graduate of Asia also a pianist, table tennis champ and more.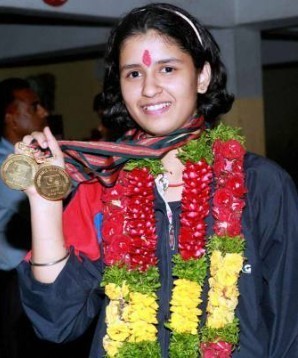 A law graduate father pulled his daughter out of school after her class 3 and taught her at home. While his relatives were shocked at his decision and tried to stop him from dropping his daughter out of school, with his wife's support, he started to home school his little girl. An educationist for 35 years, he was not happy with the current education system and resolved to teach his baby girl at home. Years later, all those who once opposed his decision could not help but clap for the girl's success. To those who suggested her father invest in gold as soon as a daughter was born to him, this man told that he would rather turn his daughter herself into gold. Let's take a look at the story of Naina Jaiswal, the youngest post-graduate in Asia and a rainbow of amazing skills.
An Intellect Much Above Her Age:
Naina Jaiswal is a Hyderabadi girl who was born to Ashwani Kumar Jaiswal and Bhagya Laxmi Jaiswal. Unlike other children's biography that follows an age pattern, Naina's biography runs beyond her age count. By the time she was 8 years old, she had already passed grade 10. The core of the matter here is that the state SSC board hadn't permitted her to sit for the examination owing to her young age. Thus, Naina opted for the International General Certificate of Secondary Education (IGCSE) examination conducted by the University of Cambridge (CIE board). And there you go! She did it and passed her class X examination. And by the age of 10, she completed her 12th standard. While kids of her age are still in school, at the age of 13, Naina stepped out of St. Mary's College, Hyderabad as the youngest journalism graduate in India. Well, hold your breath now, by the time she was 15, she took everyone's mind on a tour by becoming the youngest post-graduate in Asia by completing her MA in Political Scienc. She later went on to pursue a PhD from the Adikavi Nannaya University in Rajahmundry. Naina's PhD subject is the "Role of micro-finance in women's empowerment."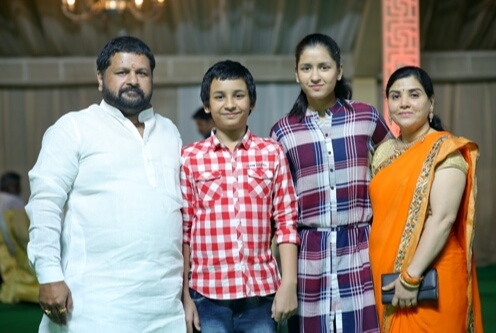 Jack of All, Master Of All:
If you think that Naina is just into books and degrees, then you are mistaken. She is a plethora of talents. The genius girl who could take up PhD at 16 is also a pianist, a great cook, tennis player, table-tennis champion, a motivational speaker and what not! Naina is a national level table-tennis player and is ranked sixth in the under-16 category. By the age of seven, she could recite 108 shlokas from the Ramayana. Give her a computer and she will show her skills in CS2, Corel Draw and Photoshop. In just 2.72 seconds, this girl can type A-Z. Within just 25 minutes, she will cook and serve you the best Hyderabadi biryani. She is also a professional motivational speaker who addressed a wide range of audience from students to jailors to Brahma kumaris across Indian cities in Andhra Pradesh, Telangana, Kerala, Madhya Pradesh, Maharashtra, Rajasthan, Haryana and Uttar Pradesh along with the US, Singapore, Muscat and Oman on the theme "empowering the girl child." Her incredible flair for public speaking and the way she draws the attention of her audience made the Election Commission choose her as the brand ambassador for its 'Right to Vote' campaign in Mahabubnagar district in Telangana.
What more is in store for all of us to listen from the accomplishments of Naina Jaiswal? Let's wait and watch! May this young talent flourish beyond possibilities and may she reach where she wants to be. May her research help the women community and may her racket win many more world championships flying the nation's flag high.

Follow Her