I set up BeUnic an LGBTQ platform to empower entrepreneurs. Article 377 helps but society needs to change.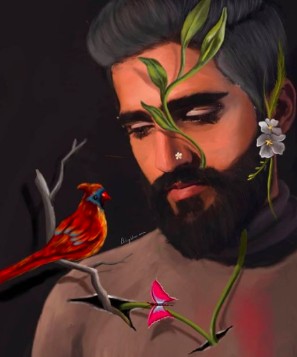 If one gets a chance to stay and earn a living in a foreign country, they would fly without any further doubt. Not everyone thinks of staying back in the country they were born in, be a part of its growth and change. True patriotism doesn't mean one saluting the national flag sitting in a foreign land, watching it being hoisted on Independence day. True love for the nation is said to be seen in the deeds that reflect being a part of the nation's growth. That's what Ashish Chopra has exactly thought. Having stayed in the US and France, he chose to come back to India, live here and grow. Let's get into the inspiring story of Ashish Chopra, the first runner-up at the Mr Gay World India hunt.
A Life Of Emotional Distress:
He was left to live an isolated life for what he is, he didn't have a stable house and he lived a life fearing about relatives and neighbours. Ashish Chopra who is basically from Nagpur, left home at the age of 18 and moved to Pune for studies and work. He graduated in Business Administration and Management from Symbiosis Centre for Management Studies, Pune and obtained a Post Graduate Diploma in Business Management, Human Resources Management/Personnel Administration from Symbiosis Centre for Corporate Education. He then went on to work as a Talent Acquisition Recruiter at Wipro, Pune until 2019 post which he moved to Bangalore and started to work as a Talent Researcher at
Philips. Life wasn't that easy for this man who didn't identify with his gender the way society wants to. He first opened up about his sexuality to his brother when he was a teenager. He texted his brother who lived in a different city and in reply, his brother just said, "I know it. Enjoy the ice cream." Ashish says that his brother has still been the pillar of strength and support to date. Ashish's schooling also posed him challenges as he was the odd one out. "When every boy in my school used to play cricket and was involved in some kind of sports, I was playing with girls. I was bullied throughout my school life but never gave up on myself", said Ashish. Things started to get better when Ashish made up his mind and let negativity not disturb him. At his workplace, he felt so inclusive and he also gets to organise events to normalise homosexuality. "I organize small events like talk shows or movie screenings that help eliminate homophobia in some way. Apart from this, I collaborate with artists to create art projects that celebrate pride.", he said. Coming to facing his parents, Ashish saw his parents getting separated when he was in college. His mother had to face the reality of his sexuality soon after she suffered a divorce and that came as a shock to her. She couldn't welcome it, in the beginning, owing to the false projections of gays and trans people as laughing stalks in films etc., but over a period of time, when she was educated about various aspects surrounding sexuality, she too felt happy that her son can live accepting his own identity and can very well give his best. Ashish mentions that the role of his brother in all this process was exceptional.
A Zinger Of Happiness:
When parts of Section 377 of the IPC were modified giving way to a declaration that homosexuality is not a crime, hope for an inclusive community emerged. Ashish, who studied in the US and France felt that it was exciting to live in India.
As parts of Section 377 of the Indian Penal Code got scrapped and homosexuality is no longer a crime in the eyes of law, there's hope for the millennials for a better future in India feels Ashish. He shares, "I lived and studied in the United States and France, but never did I think of moving there permanently. As a young gay man, it is exciting to live in India. "To see a revolutionary change taking place right in front of our eyes and to be a part of it means a lot. This is my country and I want to fight for myself and others' dignity. It was endearing to witness the Supreme Court's verdict on Sec 377. However, the real fight is to change the mindset of society. That's a lot of work, but it excites me as a person. I love the challenge to question society's hypocrite stand on human sexuality and several other issues.", he mentioned.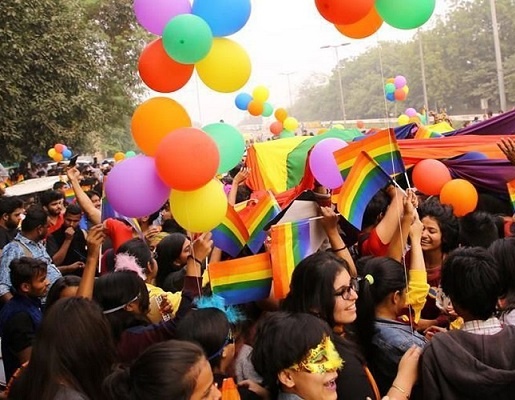 An Accomplishing Life:
Ashish, who has kept the negativity away from him in every stage of his life, always focused on how best he can be, how better he can work upon himself and emerge as a better individual. In 2018, when Mr Gay World India hunt was organised, Ashish not just took part in it but also emerged as the first runner-up at the pageant. Talking about how he felt about his performance, he said, "It was the most empowering moment of my life. Participating in this competition made me fearless and fierce. News of several youngsters committing suicide because there was no acceptance was rampant. I wanted them to look at my journey, my strength and struggle, and take a lesson out of it. If I can do it, anyone can." Ashish went ahead and took the help of social media to spread awareness on identifying with one's sexuality. He wanted to pose as a drag queen and he did it. He emerged as "Cumsin Haseena" and jaw-dropped everyone with his elegance.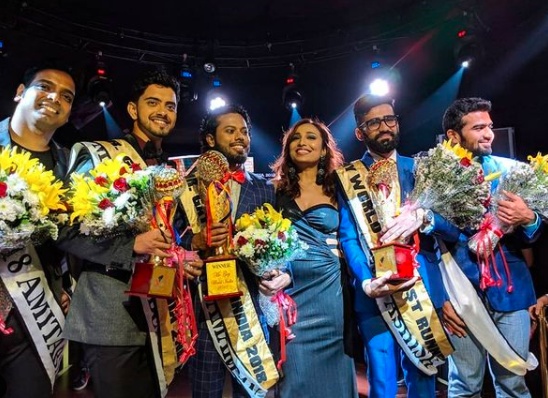 He shared the story behind choosing the name and said, "I expressed my desire to be a Drag Queen with my friends. I requested a name suggestion and everyone agreed on the word Haseena. I liked it but thought it lacked a cheeky adjective. So we zeroed in on the famous Hindi phrase that goes like 'Kamsin Haseena' (which I guess translates to sultry beauty). Of course, I added a pun to it.". With this, he wanted to break the stereotypes too by telling people that drag queen can be "whosoever she wants to be". He started his own brand 'BeUnic' along with his mother! BeUnic is an e-commerce marketplace exclusively for LGBTQ entrepreneurs and designers. The products on its website are made by the community members. "We try to help smaller queer-owned businesses reach a wider audience including an international audience." The brand also has tied up with other queer organizations to provide support to the community. "We have 4 partners who help LGBT individuals get jobs, we have partnered with Queer ink to put up a list of Queer Literature that has been published in India, we have queer talent shows, and a lot more!", he said. Sharing the story behind BeUnic, Ashish said that he happened to meet LGBTQ entrepreneurs, who were doing pretty well in their cities. "These entrepreneurs were working all across the country yet most of them did not have their websites." That's when Ashish decided to start a common marketplace for LGBTQ entrepreneurs. "We currently have 21 LGBTQ entrepreneurs and designers from all over India. Right from Rajasthan to Maharashtra to Delhi to Karnataka to Gujarat to other such states.", he says.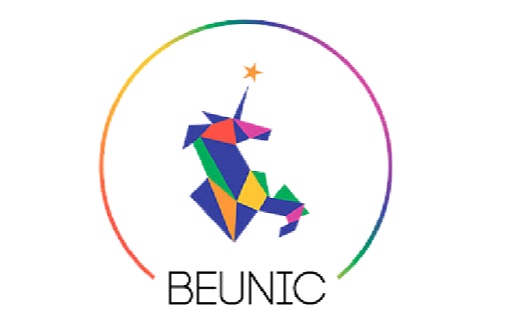 Calls For Change In The Mindsets:
Ashish talks about what kind of picture was instilled in people's mind about gays. "Whatever people knew about homosexuality was that of effeminate guys running behind straight men, living in misery and all the stereotypes one could think of. That's how movies presented us– like comic relief. There was no gay icon in India like Ellen Degeneres or Harvey Milk either." He further said that mindsets will change only when we start making the right kind of noise. "A lot of youngsters reach out to me and say I'm their inspiration. But I tell them that they should be their inspiration, not anyone else. Respect your body, your sexuality, your journey, your quirks, your madness and turn it into your strength," says Ashish.
One advice his story gives to youngsters of today is that torture happens, but if we succumb to it, life ends. If you hang in there, things get better and you will emerge as a better individual.

Know More About BeUnic

Follow His Work