Mumbai street boy runs Bombay to Barcelona Cafe. No street kid to go through his journey !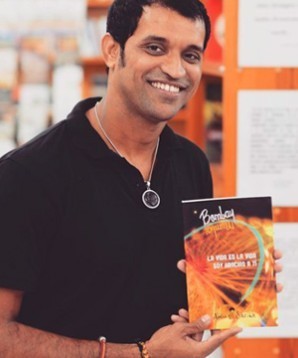 "I started working from the age of 5. That is no age for a child to work anywhere on the planet. I used to work at a tea-shop where verbal and physical abuse was routine. When I told my mother that I didn't want to work there, she just said that I had to be strong and work to get food on the table," recalls Amin, the man who spent his whole childhood on the streets of Mumbai and is now working for uplifting the lives of street children. A little boy who survived the rocks on Mumbai streets is now showing the way to those who are living similar life like that of his.
Life on Streets:
Amin Sheikh hails from Malad in Mumbai. Amin's father who was an alcoholic abandoned his family when Amin was five years old. Amin's fate degraded further with the entry of his step-father who abused the little boy every day. Amin was forced to take up odd jobs to bring money into the family. For just Rs.2, he worked at a bakery for 10 hours. He also worked at a tea stall where he was physically and verbally abused. Unable to tolerate beatings both at the workplace and home, Amin decided to run away. But each time he would run away, he was brought back to the slum to his mother. One of his successful attempts of running away landed him in Malad station. He just sat there looking at the children and soon joined them. He polished shoes, worked as a coolie, sold various things and even would sing in trains for money. Amin suffered everything on the streets right from being raped to being beaten up. He went through everything that a child shouldn't.
A Turn of Events:
Amin was eight years old when he met his sister Sabira who also ran away from home unable to tolerate abuse. They both spotted each other at the Dadar station. During that time, Sister Seraphine noticed these kids in the station and decided to take them with her. She, along with Father Placie helped Amin settle down in Snehasadan, a home for the homeless, after many futile attempts of his to run away. Father counselled Amin towards leading a positive life by explaining to him that there are also good people in society. Amin was given safe shelter, clothes to wear and timely meals. He also started going to school though he hated it the most because of the teachers. However, he made good friends in Snehasadan. At the shelter, he felt loved, accepted, and cared for. Amin was there, at Snehasadan, until he was 18. Once Amin came out of Snehasadan, with the help of Father Placie, he started working with the formulator of the famous Amul Girl, Eustace Fernandes.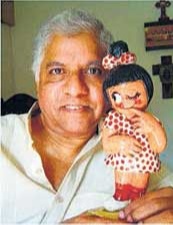 He joined him as an assistant and he says that his life there was the best. "The best part about my time with Eustace was the different people I met there. Especially his friends from abroad. They would hold me, talk to me, would not let me wash their clothes or clean after them. Apart from my friends and guardians at Snehasadan, Eustace's home was the only place where people treated me like a human being for a change," Amin says. Once, like he does for every Christmas, Eustace offered Amin a gift. He asked Amin what he wanted and without hesitation, Amin said that he wanted to go to Barcelona.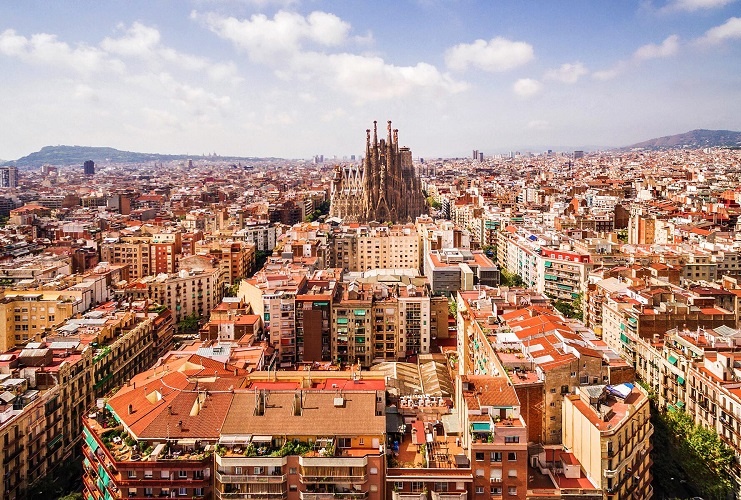 When, in an interview, Amin was asked why he wanted to go to Barcelona in specific, he replied saying "Eustace used to travel there every year in March-April time frame to meet his sister. I had seen a lot of photos of Barcelona and was particularly interested in visiting the Santa Maria del Mar church in Barcelona.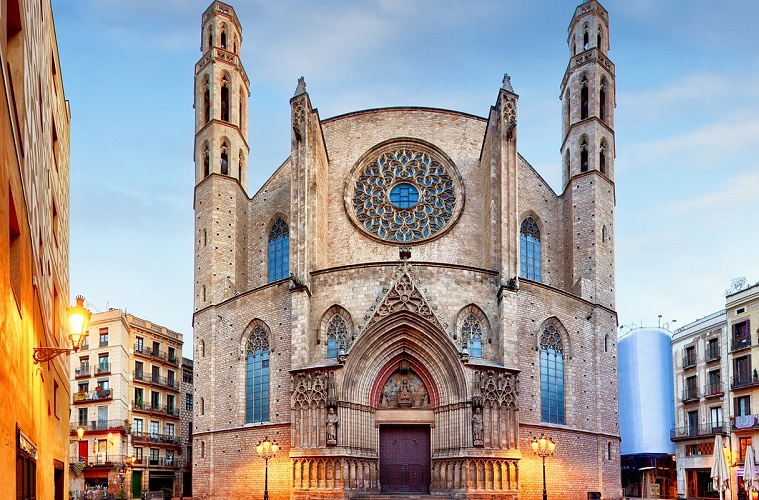 I had also made a lot of friends in Barcelona thanks to my tour company and Eustace's friends. So it was a natural choice". Though Eustace was appalled initially, he made a card that read, "Merry Christmas Amin. April 23, 2003 Flight ticket to Barcelona." Amin's wish came true and he flew to Barcelona.
Bring-backs From Barcelona:
In Barcelona, Amin noticed that there isn't a single child on the roads. There was mutual respect among people for each other. There was no discrimination of any sort, anywhere. Amin's mind flooded with thoughts and he had questions about dissolving humanity back in India. Once he came back to India, he decided to do something for the children on the streets. With the influence of Barcelona's cafes, he wanted to do something of that sort but wasn't sure about what he is going to do.
The Library Cafe - Funded By the Book:
Amin decided to open a cafe with books in it. He wanted books to be accessible to everyone, especially to those street kids. But how would he pool up the money? With the words of a young friend Sahir, Amin thought of writing a book that had his story. Amin, who doesn't even know what the word autobiography meant until then, finished the book in 11 months with the help of Sahir and his parents, renowned journalist Dilip D'Souza and his wife Vibha Kamat, who helped Amin with the editing.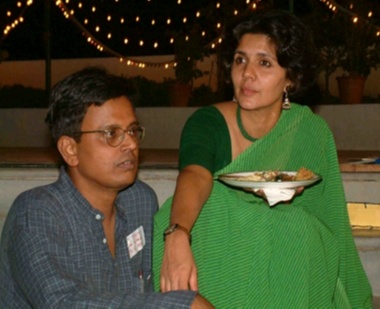 While his friends from Barcelona helped him with the cover art and the illustrations inside the book, for free. Amin published the book, Bombay Mumbai: Life is Life, I am because of YOU, in the year 2012 and the money he got through its sales, he used it to open his cafe, the Bombay to Barcelona Library Cafe.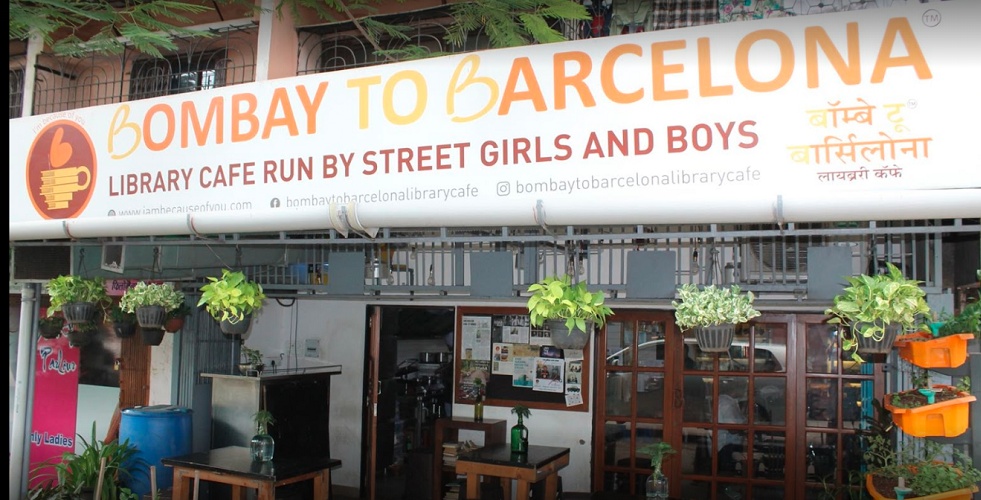 Bombay to Barcelona Cafe:
His dream to write a book and open a cafe with its profit to support street children came true on 14th August 2016 in Marol, Mumbai. The idea is to run the Café by the street kids, giving them an opportunity to take control of their lives. Though Amin had to face various setbacks initially and was also cheated many times, he never gave up on his idea.
At Bombay to Barcelona Library Cafe, street children are employed to give them a source of livelihood for 3-4 years, until they are confident enough to step out into the market on their own.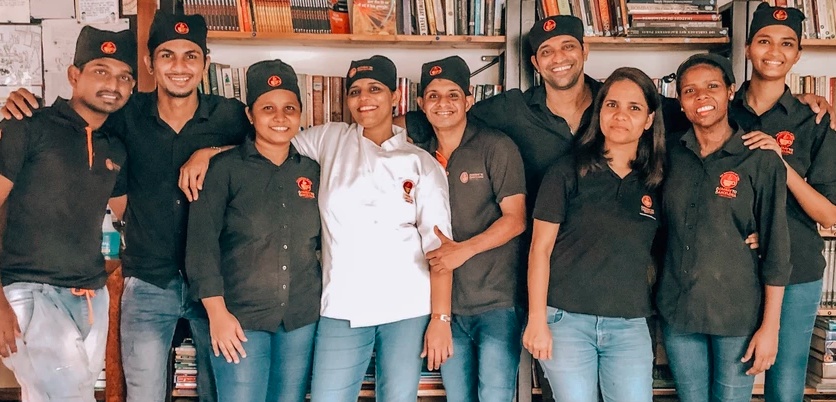 Besides employment, Amin also sponsors the education of some talented street children through this project. "Snehasadan keeps children till they reach the age of 18. Not everyone is great at studies. I know I wasn't. But I was good at cooking, helping with logistics, talking to people. These were skills I acquired over many years. Like that, there are many kids who may be good at things such as painting, carpentry, repairing electrical equipments and so on. The library-cafe is just a platform to employ these kids for three or four years and help them capitalize on their skill sets before they are ready to face the world," says Amin. The cafe also serves as a platform for skilled street children to present their skills in areas such as carpentry, housework, electrical troubleshooting, art and design etc. In the days to come, he wishes to open a cafe in Barcelona that shall be run by refugees and homeless people. He also wants to start an ambulance service to rural areas.
Kudos to Amin who has been continuously striving for society, especially to nurture and uplift the lives of street children despite facing challenges. Thanks to this street boy turned social entrepreneur and the author for his dedicated service.

Follow His Work

Checkout The Book

Know More About Bombay to Barcelona Library Cafe