AAP's political Strategist is an engineer, author, and philanthropist. The motive is to help the Aam Janta.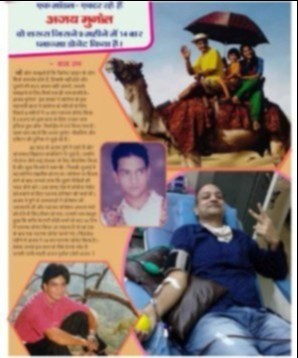 We are obliged today for having brought before you, the story of versatility. Yes, if Versatility is given a human form, it is Ajay Munot. He is an Engineer, a Model Actor, a Philanthropist, an Indian Political Strategist, an author and above all, a great human being. He thinks beyond the ordinary, his strategies work wonders to companies and organizations, his ideas are logical, his thoughts are empathetical, his initiatives are socially inclined and on the whole, he is both a strategic and social personality. Who can say that a person associated with any political party is just totally immersed looking into the party's and his own future when we have Ajay's story before us? Ajay Munot's story will also shatter all the misconceptions that one has about handling multiple things effectively in one go. Without further ado, let's take a quick look at the amazing work this Pune man does and I'm sure this is going to leave you jaw-dropped.
Strong Foundations Of Education And Career:
Born on 17th February 1970, Ajay Munot hails from Pune. He has done his schooling in Pune and went on to acquire PG Diploma in Advertising and Public Relations from Pune. Ajay always wanted to become an actor and a model. He constantly groomed himself and prepared for the same. He learnt various activities like Horse Riding, Swimming, Skating, Rowing, Boxing, Taekwondo, Weapons (Exercise Sticks – Nan Chakku – Single, Double), Rifle Shooting. He also trained himself in Western Couple Dances and Indian Dances. He started his career as an Engineer in a manufacturing company where he provided simple solutions to complex problems and helped increase the company's productivity. He further moved to an automobile company and designed advertising strategies for them. Even while doing technical jobs like these, Ajay did not let his passion for modelling and acting fade away. He simultaneously modelled for products like Godrej Refrigerators, Medimix Soap, Yash Kardi Oil, Fevicol, Aam Aadmi Party. Thus, Ajay Munot is just one man but with multiple personalities.
The Coherent Mind:
Ajay Munot, with his analytical thinking and strategic planning, has become a boon to several industries, being responsible for their high-rising growth curves. His vast experience in marketing, communication, media strategies etc. made him the most looked-for person by any organization. Ajay Munot has worked as a Political Strategist for Aam Aadmi Party, Maharashtra.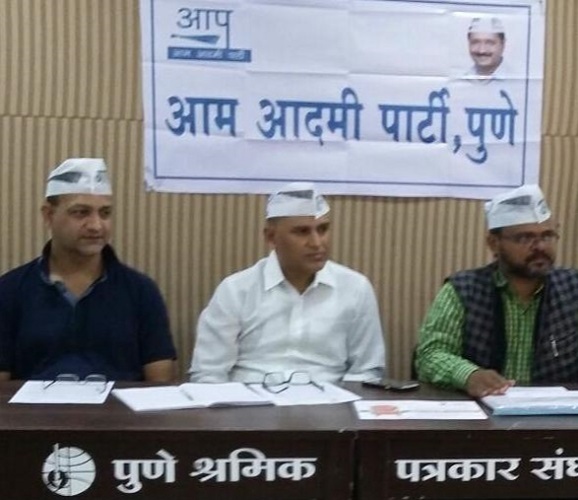 He has conceptualized, written, produced and developed advertisements to promote AAP and its ideology. He has also designed an app in this context. He wrote and composed songs and Powada on Arvind Kejriwal and AAP to spread knowledge about the party's ideals and to draw volunteers and supporters. In order to get the party, its required attention in Maharashtra, he played a vital role in its first political campaign in 2018, and called it "Mission CM". Mission CM was basically a search for a CM candidate from among the common public, displaying the idea of democracy in real-time. He also created a campaign for Fund Raising called "Ye lo mere So", a film conceptualized, written and produced by him, that encourages people to donate and contribute Rs.100/- towards good governance - for good education, schools, hospitals, healthcare etc.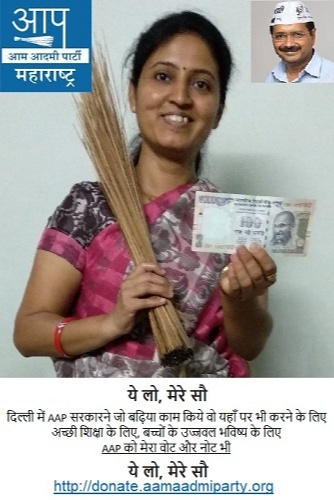 Pouring in his experience as the owner, editor, publisher of a Fortnightly Community Publication or Periodical called JainToday Manch, he authored a book named "How To Win Election". Ajay has also handled PR for IIFA Awards.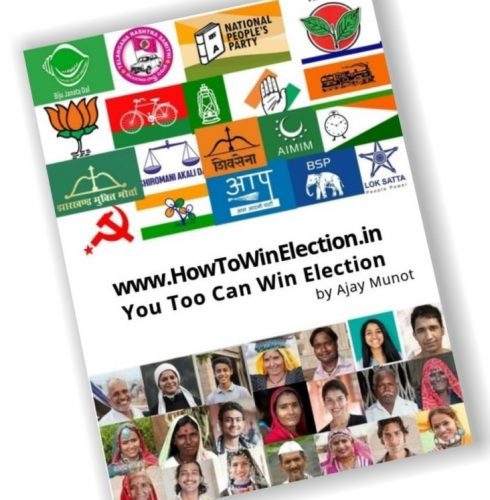 Ajay – An Empathetic Soul:
Not only is he a strategist who helps develop companies and parties, but he is also a great human being who thinks of social welfare and public cause. He has established the JainToday social Foundation and as a part of it, he has implemented various initiatives directed at the societal cause. Various grooming courses like Marital training etc. were also offered under this foundation. This was to help couples not to end their marriages for silly reasons owing to ego and ignorance. Through his Foundation, he has also come up with a unique idea that helps people especially farmers to give up on their bad habits. Ajay has devised a plan to organize lucky draws for those who intend to quit bad habits. As per the rules, whoever quits bad habits like chewing tobacco, smoking, drinking alcohol etc. should send in an application with their details. The lucky draw winners will receive a two-wheeler while the farmers will receive a cow or a bull. Interesting and innovative, Isn't it? Besides this, personally, Ajay has stepped forward to burst the myths surrounding plasma donation in the wake of COVID-19 pandemic. After contracting the virus in June 2020 with mild symptoms, Ajay recovered from the city's COVID-19 care centre and it is then that he decided to save other's lives by donating plasma. After donating plasma after 28 days of his recovery for the first time, he didn't look back but kept donating ever since then. He has made 14 Plasma donations and more than 41 blood donations making place in the India Book of Records by becoming the individual to make a maximum number of plasma donations.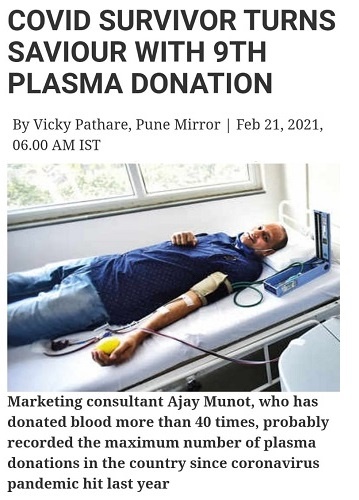 He started to be called Plasma Man and Plasma Bank. The main aim of Ajay is not only to save lives but also to discard the misconceptions surrounding numerous donations.
Though I have donated plasma 14 times, I have never felt weak or uneasy. People have false notions that blood is taken out during plasma donation. Plasma is separated from the blood. Plasma contains antibodies. Plasma donation is not blood donation, he mentioned.
Ajay attributes this empathetic attitude he developed, to his beloved mother who had "O" negative, a rare blood group. She was a blood donor for the army. Ajay has drawn inspiration from his mother. He also mentioned to the Book of Achievers that just like his parents who have donated their eyes, he would also be donating his body. With this, he wants to give a message of not performing any rituals and says that the true rituals happen and peace is attained when one can be of use during and after one's life.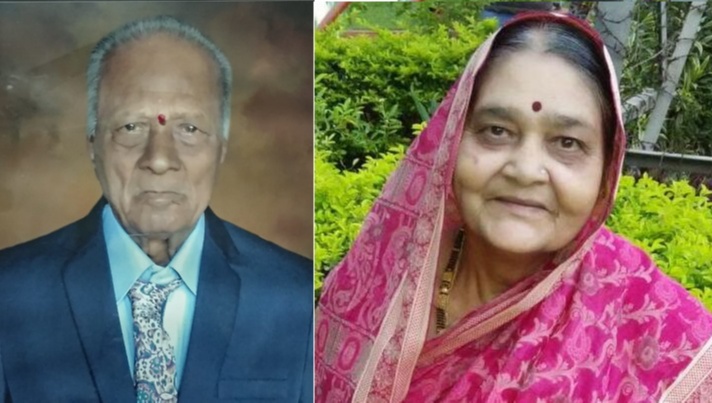 From being an Engineer to a Political Strategist, from an Actor Model to a published author, whatever hat this philanthropist wore, fitted him the best. His services to the organizations, political parties, the people and society are incredible and praise-worthy. "I just want to focus on being a Political Strategist to Govt/Political Parties who are willing and trying to do good to our beloved country. I am working extremely hard towards the same", he said. We wish Ajay Munot many more healthy years to come and may his services continue to inspire, motivate and empower many people, especially the young generations.