Can this parallel school stop student suicides by teaching life skills? At least baby steps are taken too.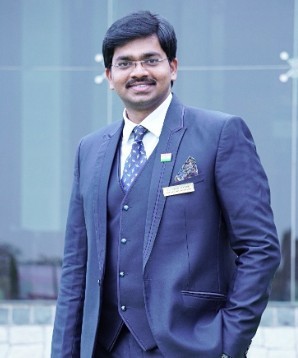 Education today is all about grades and scores. Studying in an international school and enrolling children in unique activities like horse riding and archery is a matter of prestige, leave behind the concept of skill development. How many of these students who pass out of schools and colleges are able to perform well in their lives? How many of them know the basic life skills and how many can withstand failures? Hardly a few is my answer. Schools are just preparing children for the race and not to life. This is where Sudheer Sandra stepped in, to address this very concern of present-day education. Sudheer initiated a parallel school program where students enrol for a curriculum that builds and enhances their problem-solving skills preparing them for the realities of life.
A Psychologist's Attempt To Prepare Children For Life:
Sudheer Sandra is basically a psychologist and a counsellor who worked in the field for over a decade. He conducted numerous training sessions in schools and colleges across Telangana and Andhra. As a psychologist, Sudheer has noticed that children are not being made stronger mentally and psychologically. They are lacking essential skills like logical thinking, reasoning, problem-solving etc. that are required for their future. Also, during the pandemic lockdown, he observed children spending a lot of time on gadgets not involving in any activity. This made Sudheer think about their dying skills. If children continue to depend on gadgets and media, they might lose their ability to think, act and create - he thought.
Pilot Program:
Disturbed by this thought, Sudheer kickstarted a summer edutainment programme. He kept the cost of this programme affordable giving access to many children to become a part of it. This summer programme was a 7-day workshop where children were given a unique task every day. For every task presented before them, they were challenged to come up with a solution. "I told the students to build a ladder out of a newspaper as a first task and I was amazed by the kind of solutions that students came up with and it motivated me to go further", he shared. With the success of this seven-day program, Sudheer continued to do many like these and over 3,000 children were benefitted so far.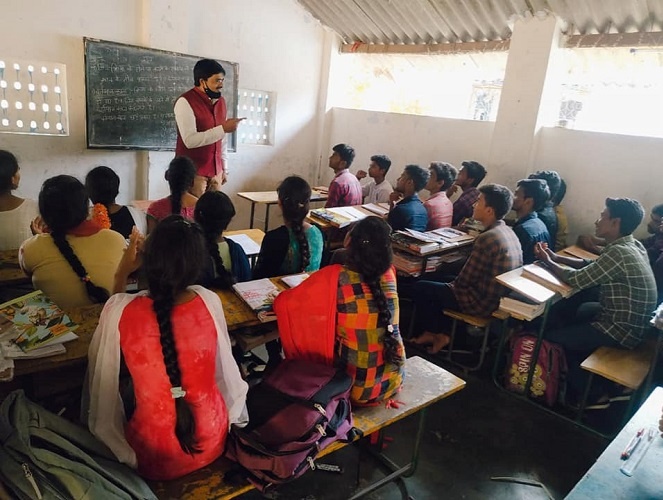 The Parallel School:
Once the pilot program was successful, after several sessions of the seven-day programme that received wide acclaim and acceptance from children and parents, Sudheeer decided to take it a step further. He applied his expertise in behavioural sciences and psychology and initiated a one-year-long programme which he called the parallel school. Sudheer Parallel School is a digital Gurukul that is initiated to develop cognitive skills that help in the holistic growth and development of a child. The programme focuses on improving and sharpening the skills of the child. The digital Gurukul claims that its special teaching methodology makes learning fun and easier for students making it more immersive and enriching for them. SUPAR SCHOOL covers a set of 12 essential skills that revolve around LSRW (Listening, Speaking, Reading, and Writing) skills. Here, the students enrol for a unique curriculum and they are given activities and tasks which ignite their thinking and help develop their problem-solving skills.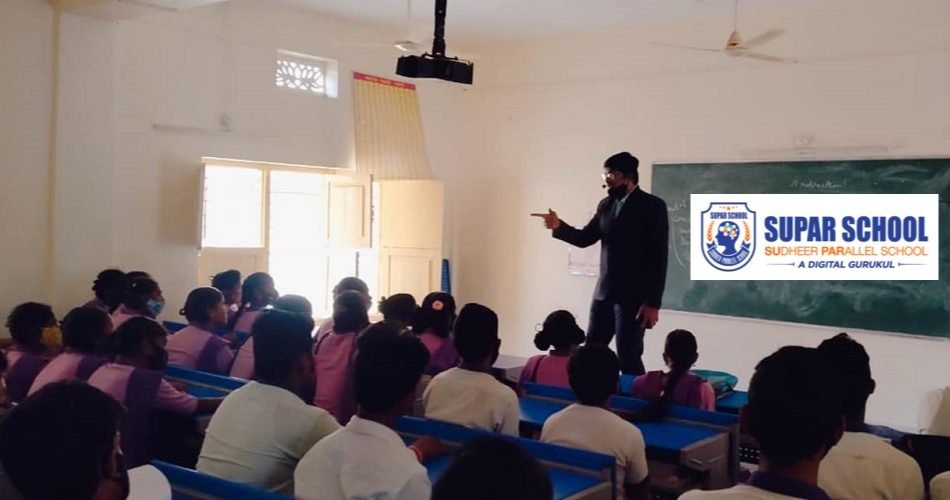 Learning At SUPAR:
At SUPAR, children will be given age-appropriate activities every Sunday. For a period of eight months, children would go to SUPAR every Sunday while pursuing their normal academic career. At SUPAR, children are taught about financial management, critical thinking, art, Zumba, yoga, crafts, etc. They are also given assignments that trigger an out-of-box thought process. Students are also connected with counsellors with whom they can speak their heart out, express themselves and get their issues addressed.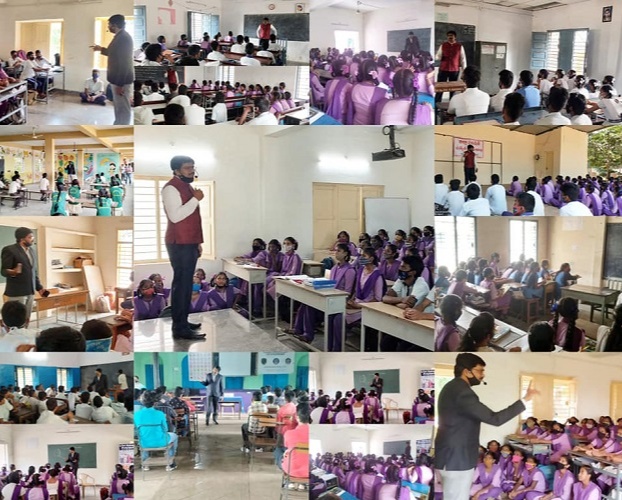 Sessions on managing stress as well as anger stands as the crucial ones in moulding children's behavioural patterns. Another vital aspect of SUPAR is that the children here are taught the importance of handling failure in life. Sudheer says that the main reason for the high suicide rate among students is the way failure is projected before them. It is not addressed and understood the way it should ideally be. Sudheer's personal experience wherein his high school mate committed suicide made him firm to curb the fear of failure among students making them strong. "In my school, children were made to learn how to handle failure and go ahead instead of letting it pull them down", he recollects. "I want to play a role in achieving a zero-suicide-India and that is one of the major factors behind SUPAR," says Sudheer.
While any student from Class 1-9 can join the SUPAR School courses, other skill development courses can be learnt by anyone who is passionate to learn and grow in their life. This world's first Digital Parallel school can be accessed from anywhere and anytime. With no examination system, students are given activities and tasks every Saturday and will further be given a week's time to submit them. The school maintains a reporting system that gives a 360-degree report on skills, abilities and persona. Run by a team of psychologists, this school follows the model of the Mentor-Mentee system. Every class has its own mentor who will be guiding students to complete their tasks.
So why late students and parents? If what we are looking for is an individual with all-around development, then go grab your course from Sudheer Parallel School.

Follow His Works

Know More About SUPAR SCHOOL

Like and Subscribe to His Channel For More Videos