Dhanbad coal miners and their families are living better because of this 19-year-old.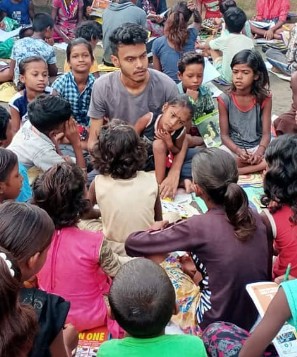 It's not a nine-to-five job. One has to go deep into the inner layers of earth to dig and bring the "black gold" to the surface. They might catch fire, they might collapse, they develop serious health hazards like black lung. They work in shifts and they might go deep into the layers of earth well before sunrise and work there for more than 10 hours at times. The dark and dangerous zone is their workstation and their come back is a matter of vague question. Well, it's their job, we can say. But, don't they deserve better working conditions? Don't their families especially their children deserve better living conditions? To the amount of sweat and blood they shed, the money they make is in sharp contrast. Their families live in poverty, their children cannot enjoy the basic amenities. It hurts anyone who sees how aimlessly the children of miners roam as there is no one to give them, their basic rights of childhood. Eating nutritious food, drinking clean water, playing in a safe environment and getting an education - all these are the dreams of the children in a coal miner's family. Harsh Singh, a 19-year-old boy from Dhanbad noticed this and instead of feeling sorry for them, stepped into action to change their lives for the better. His humanitarian work is now being supported by some generous hands but it all started with his incomparable efforts to make it happen. It took a lot to change the mindsets, convince them of the better days but he didn't give up. Read the story of Harsh Singh who has been relentlessly working to change the face of the children's lives in the coal mines.
A Teenager's Attempt To Gift Light To The Underprivileged:
Harsh Singh resides in Dhanbad, Uttar Pradesh. He is 19 years old. Having completed his higher secondary education from DAV Public School, Harsh is now pursuing Bachelor's degree in Political Communication from Gandhi Institute of Technological Advancements (GITA), Bhubaneswar. The city of Dhanbad which is home to numerous coal miners and their families is also a silent witness to their poverty and misery. The Jharia-Dhanbad belt of Jharkhand has sad stories to tell and Harsh Singh was deeply moved by them. He observed that these workers struggle a lot to afford three meals a day with their meagre daily wages. They also sell coal bags to bring food to their table. The children of the place also work hard in selling these coal bags and it is this sight, in specific, that caught the attention of Harsh Singh. Harsh says that the children there cannot attend schools because of the financial conditions and above all, they are raised by being repeatedly told that it was what they should do in future - the coal mining or the selling of coal bags - their future is decided already. There are many children in the region, who wish to pursue education but they remain helpless as they have to earn for their family's sustenance. Harsh wanted to do something about this to bring a positive change in the region.
He started with convincing the parents of the children to send them to school. But for this, he must also ensure that they get proper meals every day. "We told them that their children will be able to get better jobs and opportunities if they get educated", says Harsh.
Sahadeva Foundation - A Ray Of Hope:
After intense brainstorming and researching into what best can be done, Harsh pooled up around 30 volunteers, designed an action plan and in 2019, he launched the Sahadeva Foundation. Sahadeva foundation is a social group that works on educating the children of slums and rural areas of Dhanbad. Through the Foundation, Harsh and his team are providing free education and nutrition to students of slum areas of Dhanbad. They collect funds in the form of donations from his college seniors, alumni, and other well-wishers in order to facilitate their activities. Sahadeva Foundation has 12 teachers, of which 8 are volunteers and 4 are paid. They teach all the subjects like Math, Science, Languages, Art and Crafts. "The objective is to develop a system of education where students can analyse their problems by themselves to hone their thinking and reasoning skills", says Harsh Singh. Currently, the foundation is giving education to more than 200 children from Lower Kindergarten to Class 6. The Foundation collaborated with a private school so that the students can be registered for their CBSE Class X boards. "We also provide meals to each of these children every day so that their nutrition is not compromised. Only with proper food will they be able to study properly," Harsh said. Harsh and his team also devised a plan to introduce technology into teaching and have thus started their first smart class in a slum called Kharikabaad in Dhanbad. "We have blended technology and modernity into the traditional classroom for a strong catalyst for scaling high-quality learning opportunities for students. We have covered more than 450 children till now", he said.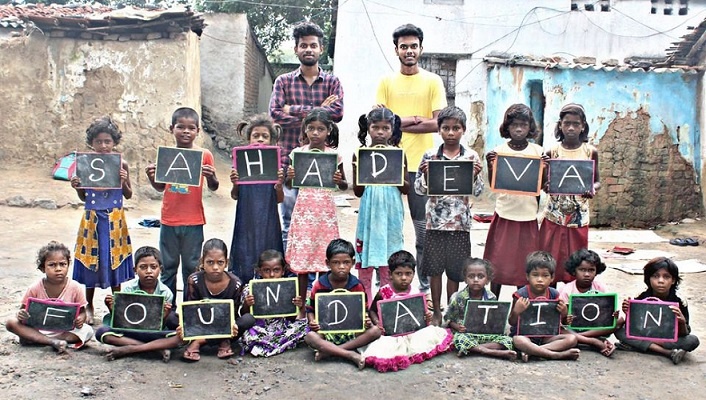 The Problem Of Clean Drinking Water:
Harsh noticed that during summer, the villagers have to travel long distances to get water from the streams. Sadly, children also are a part of this toilsome journey. However, the water they collect from the streams is often contaminated leading to water-borne diseases like jaundice, diarrhoea, and gastroenteritis. To solve this problem, Harsh collaborated with Saayam Foundation to provide access to clean drinking water for 200 families living in Kharikabad village.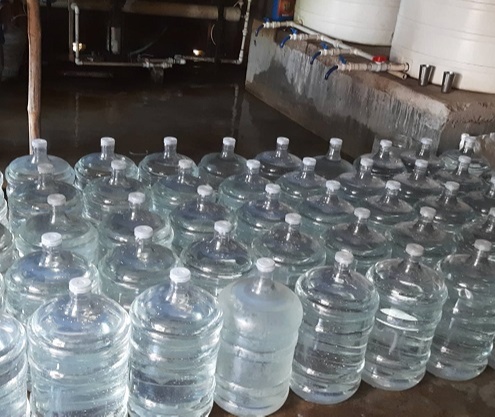 Also, due to the pandemic, these coal miners and coal bag sellers turned jobless. The Sahadeva Foundation stepped in to help distribute ration kits to over 4000 families and they have been raising funds through DonateKart. "During the pandemic, we also distributed milk for about a month to the children," says Harsh. To ensure continuity in education, the local volunteers, who are children from other communities, taught to about four children at a time.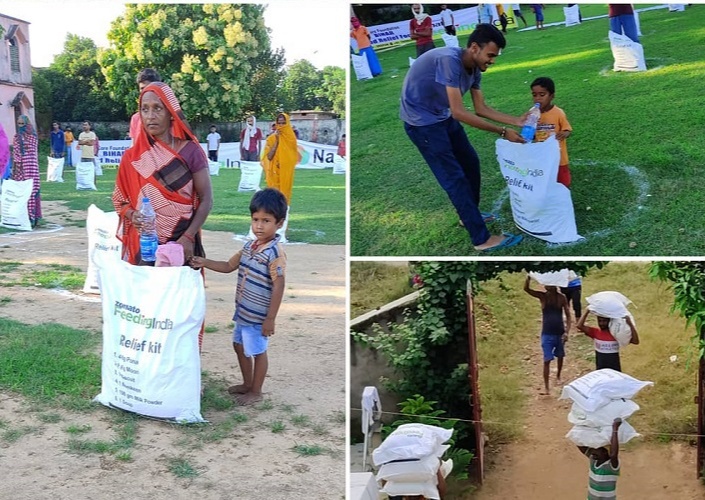 The Road Ahead:
Harsh is looking forward to adding more courses, from kindergarten to Post Graduation, and also help them get jobs. He is also trying to get mental health support for these children. "A few months back, we had gotten psychologists to counsel our children. We are planning to get them more frequently to help our children deal with the everyday trauma," says Harsh.
All the best to this young graduate who is still not out of college yet has become a sociopreneur. We wish the rural and slums around the mines turn green under his Foundation.

Follow Sahadeva Foundation Work