Not scaremongers but Caremongers to spread love and not panic is what this lady's Digital platform does.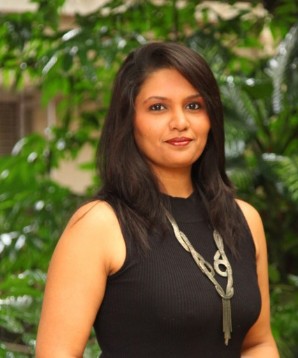 In critical times, where human lives have become extremely important than many other aspects that were taken to be crucial earlier, the rise in concern for others bloomed from nowhere. Under Corona virus pandemic situation, those busy lives which ran for earning bread for self and family came to a halt and started wondering if they would see a rising sun of tomorrow. Panic and doubt clouded the hope of survival. Everything ceased except the voice of social media. If anything can be used widely to spread fake news, create terror and increase the panic of the people, then one word answer for it would be Social Media sites. However, not everyone choose to spread negativity. We all know that, when appropriately used, social media can come to benefit mankind in ways innumerable. On this note, Mahita Nagaraj, a digital marketing professional from Bengaluru has chosen social media as a tool to reach out to those in need. Let's get more into what she is doing in this time of crisis.
An Idea That Bloomed From A Phone Call:
When Mahita Nagaraj received a phone call from one of her friends living in the UK, she was deeply moved by the pathetic situation of utmost helplessness of her friend and her family to be unable to stand for themselves. Her friend requested Mahita to arrange medicines for her elderly parents. This was followed by another call from a friend in the U.S. asking her to arrange monthly provisions to her parents who aren't able to step outside of their house. These requests from her friends made Mahita think. Today, money that could buy anything earlier is not able to get home, essentials. To her notice, she saw just two cases but there could be numerous like these. Then, the thought of reaching out to all those who are unable to make for themselves sprouted in her and there took birth, an online platform, Caremongers, India.

What Is Caremongers?
Mahita posted a message on Facebook asking people to get in touch in case if they needed any help. The response to her message was enormous wherein many people responded to her saying that they are willing to extend help. Thus, a Facebook group, "CAREMONGERS" was started on 17th March,2020. It's vision is to wipe away Scaremongering and promote Caremongering. The mission of this group is to tell people to stop spreading panic and spread love instead. The group addresses the feeling of helplessness in people. A concept that germinated in Canada has seen instantaneous response in India through Mahita.
The Journey :
The Facebook group has got 200 members within 24 hours. Just within a week's time, it got over 6500 volunteers on board from all corners of India. However, Mahita realised that through Facebook, though many people are offering to help, very few are contacting to seek help. This, she thought, could be due to the fear of revelation of their identities which makes them feel uncozy. So, she launched a helpline number so that the identities of those who want to seek help can be kept private. And BOOM!! The idea worked. She received hundreds of calls on the very first day and of course most of those were to check the credibility of the helpline number. There were close to 30 genuine requests for help and the journey thus began.

Join The Caremongers India Group To Help The Needy
How Does It Work?
Mahita herself is handling the call volume currently. As soon as she receives a call, after assessing it's genuinity, Mahita connects the nearest available volunteer to accomplish the task. For instance, when one of the residents of an upscale apartment block in the Delhi suburb of Noida called the helpline, he was connected to Caremonger Madhavi Juneja, who also lives in Noida. This ensures fast and easy access. "When people give their requirement and address, we match the requester with the closest volunteer," she says.
How About The Safety Of Volunteers?
In such a scenario where the virus is spreading its wings far and wide, how is it even safe for the volunteers to travel to containment and locked down areas to deliver the essentials? This truly is a matter of concern. However, the volunteers take ample precautions to keep themselves safe. They use sanitizers before and after handing over the supplies and maintain desired social distancing from the requester. They do not enter the containment areas but handover the supplies to the requester at the entrance of the locked down colonies or townships. Requesters make payments well before via UPI/PayTM and other digital methods.
Who Are Majorly Considered?
Caremongers India offers help to those who are at maximum risk of health complications like the elderly, the disabled, those with pre-existing health concerns and anyone with an infant under a year.
An army initiated by a 38Yr old woman is now touching the lives of thousands of helpless people across the country. The group has been doing commendable work in places like Noida, Mohali, Delhi, Pune, Chennai, Bangalore, Hyderabad, Mysore, Mumbai, Kochi, Trivandrum, Kolkata. Covid-19 pandemic proved that soldiers are not just standing in the borders. They are everywhere around us and salute to all such selfless hearts who are stepping out in times of crisis to spread love and to support lives. We wish Mahita and everyone like her a life filled with content and joy.

Join The Caremongers India Group To Help The Needy