Delhi Cop Seema traced 76 missing children in less than 3 months. Suitably rewarded.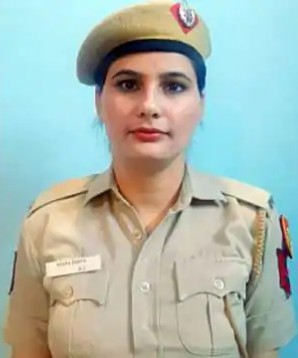 When your work is acknowledged, you tend to perform with double the energy and your efficiency is sure to increase. Rewards and appraisals come as the best ways to boost your performance. A police officer from Delhi also received an amazing reward for her thinking out-of-the-box attitude to achieve the unimaginable task. The lady constable's joy has known no bounds. Seema Dhaka, a Delhi police officer is on the news for a reason. Let's glide and slide into what she has done and yeah! Get ready to be inspired.
A Farmer's Daughter Is The Children's Saviour:
If anyone joins the police forces or the armed forces, they surely know that their lives are at risk and they are very well ok with it. Seema Dhaka also knows about this and she says that this very notion doesn't stop her from doing anything bigger. Seema works as a Head Constable at Samaypur Badli Police station in Northwest Delhi. This farmer's daughter from Shamli, Uttar Pradesh, has an eight-year-old son. She was rewarded with the out-of-turn promotion for tracing the missing children in record time.
Let's Walk Into The Details:
The Commissioner of Delhi police issued an incentive scheme which promised out-of-turn promotions for constables and head constables who shall rescue more than 50 children below the age of 14 within a period of one year. This scheme was introduced on 5th August 2020 to motivate the police personnel to work efficiently in order to trace the missing children.
"Any Constable or Head Constable who recovers 50 or more missing children below the age of 14 years (15 children out of them of the age group less than 8 years) within a period of 12 calendar months will be considered for the grant of out-of-turn promotion," reads the scheme. The incentive scheme also offers that those who trace 15 children in the same period shall be awarded the 'Asadharan Karya Puraskar". Seema Dhaka traced the missing children from the states of Punjab, West Bengal and also from Delhi. Within a period of just two and a half months, Dhaka traced 76 children who were reported missing from various police stations in Delhi. Her meticulous efforts in finding the children paid off and 56 out of 76 children she traced were below the age of 14, and 15 children out of them were of the age group less than 8 years. Most of her previous cases also involved children who had gone missing or separated from their families years ago.
A Complicated Operation:
The search operation was not a bed of roses. It laid many thorns in Seema's path which she patiently suffered and cleared. One of the challenges she faced was that due to the Covid lockdown, as trains were not running, it became difficult for Seema to travel out of Delhi. Also, some parents of the missing children have gone back to their hometowns owing to lockdown making it more difficult for Seema to find out their addresses. Most of the days, she went home for just two-three hours and moreover, even if she got a clue about any child in the middle of the night, Dhaka would leave right in that odd hour to pick it up. All the sweat she shed turned into the fragrance of perfume when the parents who reunited with their children showered their blessings on Seema. She also says that the cooperation she received from family and colleagues helped her greatly in discharging her duties as a woman cop.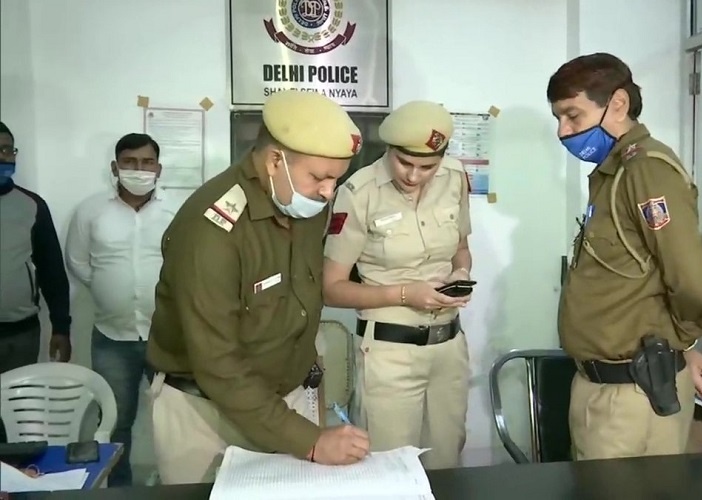 Experiences in The Field:
In October 2020, Seema had taken up one of the challenging cases wherein she has rescued a minor boy from a village in West Bengal. The boy's mother changed her address and phone number after registering a missing case two years ago. She went to a small village along with her team and crossed two rivers especially during floods and managed to rescue a child from his relative's place. In several incidents, Seema has traced out teenagers who fought with their parents and left homes. Those teenagers who fell prey to drugs and alcohol were counselled and then reunited with their parents.
"When we rescue the children, we counsel them and take them to the police station," she said.
"I have an eight-year-old son. I could feel what the children felt on being separated from their parents, what the parents felt on losing their children. That motivated me to work harder," said Seema.
Waves of Good Wishes:
The social media flooded with congratulatory messages, good wishes and praises for this dynamic cop. The Delhi Commissioner of Police S N Shrivastava and actor Richa Chadha were among them.
"Women HC Seema Dhaka, PS Samaypur Badli, deserves congratulations for being the first police person to be promoted out of turn for recovering 56 children in 3 months under the incentive scheme. Hats off to fighting spirit and joy brought to families", wrote the Delhi CP.
"She is Seema Dhaka. A constable in Delhi police. She just became first Delhi Police Officer to get out of turn promotion for tracing 76 missing kids. Most of her cases involved children who had been separated from their families and disappeared years ago. Salute madam, "Tweeted IFS officer Parveen Kaswan.
"Can we have more cops like Seema Dhaka A Delhi police lady constable who traced 76 missing children in just 3 months a great feat," wrote a Twitterati.
Her exemplary efforts were rewarded by the Delhi Police. Dhaka has become the first-ever Delhi Police officer to be given an out-of-turn promotion and was posted as an Assistant Sub-Inspector. "Today, as I am promoted, my happiness has doubled," she said.
Motivation to work and dedication towards duty comes from various factors. Be it in the form of rewards and recognition or self-motivation, be it self-experiences or the emotional factors, anything can lead to better performance in the field. We need more women officers like Seema Dhaka who not just get motivated and work harder for themselves but also stand as icons for many young girls who shy off from what they have to do. Salute to Seema Dhaka, the Assistant Sub-Inspector of Police.