481 Rank in Civil Services for construction workers daughter after multiple failures. Still wanting more.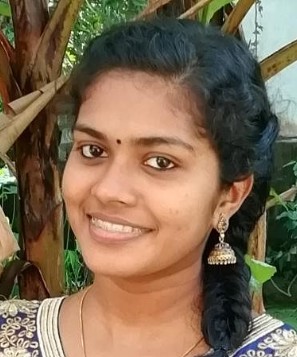 Circumstances can never become hindrances to anyone's journey. Poor finances or lack of resources can cause disturbances but will not become factors that lead to the end of dreams altogether. Failures also do not mean that there is no success ahead. Failing once, twice, thrice or any number of times is ok. It is still possible for a persistent individual to taste the fruits of success with consistent efforts. These words are not from any self-help book. These can be understood if we take a closer look at the lives of people who have turned their hurdles into the best paths leading them closer to their goals. This is the story of one such determined soul, S Aswathy.
Humble Beginnings But A Planned Jouney:
27 years old S Aswathy hails from Kerala and comes from a humble background. Her father Premkumar P is a construction labourer in Thiruvananthapuram and her mother Sreelatha P is a housewife. Aswathy's younger brother P Arun works in an IT firm at Technopark. Ever since she was in Class VIII, Aswathy wanted to become an IAS officer. However, she decided to study engineering later and graduated from Government Barton Hill Engineering College in Thiruvananthapuram. Post her graduation, she got placed in TCS Kochi in the year 2015. After securing a job in TCS, Aswathy started to think of clearing UPSC seriously. She started to prepare for the exam after her working hours and spent her nights on studies. However, she realized that she should dedicate her full time to preparation and in 2017, she left her job and got dedicated to studies. She enrolled herself in the Kerala State Civil Services Academy. She also went to some private academies in Thiruvananthapuram. After three futile attempts, Aswathy gave her fourth attempt in 2020 and this time, she made it.
Didn't Stop At 481:
She could not even clear the preliminary exams in the first three times. However, she didn't give up. She was not dejected. She estimated her pros and cons, evaluated where she was going wrong. She focussed on the writing practice and maximum content improvisation. There you go! When she worked on her areas of weakness, she made it in the fourth attempt. She ranked 481. Aswathy has not thought that she would clear this time owing to the bitter experiences of the past but she secured AIR 481. But she didn't give up on her dream of becoming the IAS officer. She wants to give another attempt for UPSC which is scheduled on October 10th, 2021. For her rank, she would be offered the designation in Indian Revenue Service but her aim is Indian Administrative Service. She is all set to give her best in the prelims. "Though I am happy that I cleared the examination, I may get IRS (Indian Revenue Service). As my dream is to become an IAS officer, I am preparing for the upcoming UPSC examination, " Aswathy said."I am proud of my daughter. She is hardworking and she was excellent in her studies from her school days," Aswathy's father, who is elated at his daughter's victory in spite of facing difficulties, told in an interview.
Awasthy is surely an epitome of "never-give-up" attitude. She knows what she wants and even if she is stuck at some point, she has all the courage to keep herself going. Her story should be shared widely as this could tell all those who get bogged down by failures and mis-happenings, who feel that it is tiresome to try so many times without giving up, who feel that failure is an end to everything.