Educate the women in the red-light areas. That's the only solution.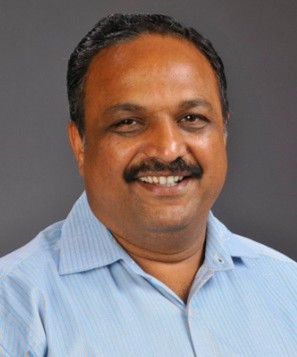 When Girish Kulkarni was 8 years old, he had to go to the Mathematics and English tuition classes after school. When he tried to take the shortest route to his English tuition, he passed through an area that changed the course of his life. What he saw there created a deep impression in his mind and ever since then, he had only one thought revolving around his head - to serve the underserved.
The Background:
Girish Kulkarni was born into a lower-middle-class family to a teacher couple who gave utmost importance to education. His family contributed towards the freedom struggle and Girish was also subconsciously inspired by social workers and leaders who walked the Gandhian path. Girish's parents enrolled him in the tuition classes when he was in Class VIII. They sent him to English and Math classes after school hours. "While the Maths class happened in one area, the English class took place in a different location. We had to rush to our English tuitions as it was far away. But being independent and with a mind to explore everything, I would take shortcuts to my English class.", he recollected. While he took one of the shortcuts, he happened to pass through the red light areas in Ahmednagar where he saw girls and women standing in the corridors of brothels. One day, when he took the shortest route through Chitra Galli to his English class, he came across an incident where a girl of his age was being beaten just because she had an STD and cannot involve in sex work. "It was a horrifying sight for me to see a girl of my age being tortured. At that time, I asked myself if I should just think about doing something that can help girls like her," Girish shares.
Fast forward to college days. Girish made friends with people who came from the red-light area. He used to ask them to take him to their homes, but owing to the situations that existed there, his friends hesitated to take him. "However, one day, I insisted. I observed the difficulties his sister and mother had to go through to earn their livelihood and pay the college fees. That's when I decided to work to help HIV positive people and create awareness among people about the same.", Girish narrated. Girish, who stuck to the same ideology of helping these people since childhood, volunteered at several places and acted as a social activist for many causes. The urge to help the women in the red-light area kept growing with his age.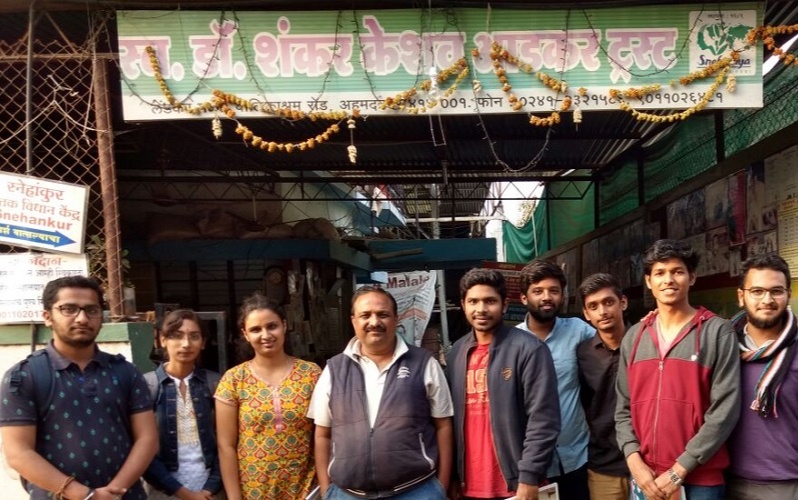 Girish, who pursued Diploma in Communication, Journalism, and Related Programs went on to obtain Postgraduate Diploma in Labor Laws and Labor Welfare. He gained his Master's degree in Management Science and pursued a PhD in Political Science and Public Administration. All the above-mentioned education happened from B.P.H.E.Societys Ahmednagar College, Ahmednagar Research Centre, Ahmednagar. Girish serves as the Head of the Department at Pemraj Sarda College, Ahmednagar.
The Birth Of Snehalaya:
Though Girish was busy with obtaining several degrees and was involved in his job as a professor, his prime motto of uplifting the lives of women in the red-light area didn't fade away. With this very zeal, he founded an NGO, Snehalaya in 1989 in Ahmednagar in Maharashtra that works in the interest of children, sex workers and LGBT communities affected by HIV. This organisation started to cover all possible domains like education, healthcare, rehabilitation, awareness, and campaigns. "People mostly had negative perceptions about sex workers. The women were not treated well and were raped and tortured very often. Their earnings were meagre, not even enough to feed their children," he says. Upon closely observing the lives of women in these areas, he understood that because of the brokers who paid Rs.10 per customer, these women don't even earn sufficient enough to feed their children. When, in one of his visits, a 16-year-old girl asked him to take care of her two children, as she didn't want them to suffer like her, Girish decided to provide basic education to the children and started Snehalaya. What started with two children rose to cater to 80 children from different red-light areas and Girish was just 19 then.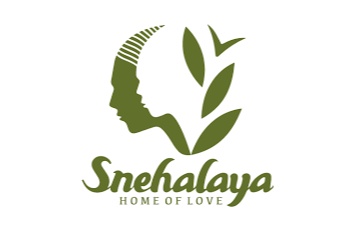 He gave them snacks, told them stories and educated them. Snehalaya got its official registration in 1991. After a few years, Girish thought, "Why should we only work for them when we can work with them?". This thought has brought the sex workers themselves into the scene. Three sex workers were employed as Trustees gifting them a life of dignity.
The Rise Of Snehalaya:
Girish secured a piece of land for Snehalaya and built a home to house those who were rescued from the red-light areas especially women, children and those from the LGBTQIA+ community. The foundation also provides healthcare facilities and through 'Caring Friends' hospital, it treats HIV/AIDS and other infectious diseases. The NGO has shouldered the 'Smile Project', through which vocational training and menstrual hygiene awareness through a sanitary pads production unit are offered. Snehalaya also works towards creating awareness on unprotected sex and related STDs. Snehalaya also conducted various campaigns like the Malala Fund (a campaign for equality in education) and Her Voice, which stands up against gender equality etc. Currently, the majority of Snehalaya's projects are being run by children who were brought up in red-light areas. The NGO got tied up with various organisations like Toybank, Wishing Well, Arpan Foundation, Bajaj Finserv that have contributed to its functioning. "About 65 per cent of the donations come from individuals, and the rest comes from corporate funds and CSR initiatives," Girish says.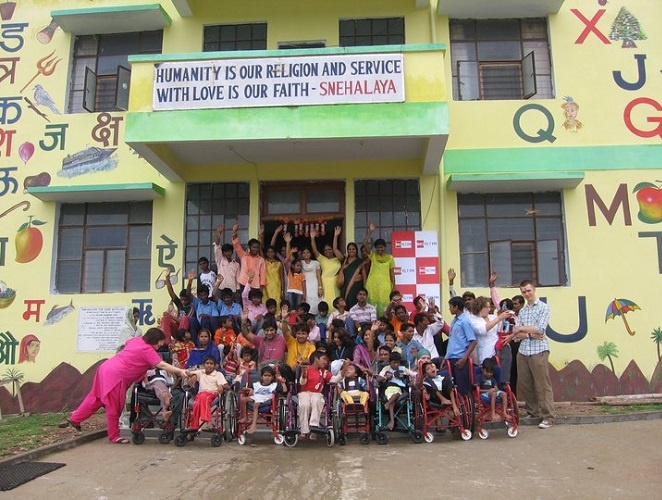 A Tough Journey:
When a person has taken upon his shoulders, the duty of changing something that hasn't been changing over years, he is sure to face roadblocks. The roadblocks came in the form of neighbours who always teased him commenting that Girish finds 'entertainment' in these areas. But, he never paid heed to any negativity that surrounded him and dragged him back. "We have about 65 crores young Indians, and if each of them choose one underserved section of the society, things can look very different for India. We may not see a drastic change immediately, but we surely can create hope for change," Girish mentions. "I am a teacher by profession but have become a doctor, a barber, and even a tailor in some cases. But it is gratifying to see their trust in me and our organisation.", he proudly states.
Recognition To The Man Of Service:
In recognition of his significant contribution to the society, Girish Kulkarni was honoured with the Real Hero Award by the Reliance Foundation in January 2012. Dr Durgabai Deshmukh National Award was presented to him by the President of India in November 2015. Shivaji College, New Delhi honoured him with Jijabai Award in January 2018.
An Accomplished Life:
Girish Kulkarni has been living what he dreamt of for 30 years now. Even during the pandemic, he made sure that these people who are not thought of by anyone, are taken care of. He supplied groceries and medicines to the red-light areas and urged them to stop their work temporarily. "We don't want society to blame women involved in sex work even for spreading COVID-19. Hence, we asked them to stop their job for time being and they agreed to it. It is high time that the current and future governments work in the interest of these communities who form a larger part of our society,"
Girish Kulkarni came like an angel just to lead people from darkness to light. May he live a long, happy and healthy life and may many people take inspiration from him leading his mission forward.

Know More About Snehalaya

Follow Snehalaya Work