Growing Still? Canadian NGO that works with young adults 18-32 to cope with the pressures of society.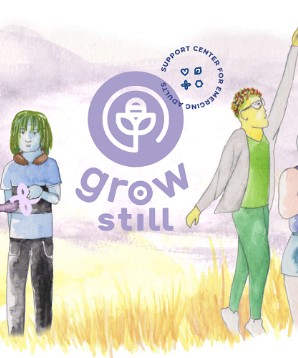 Transition to adulthood is one of the most important phases of an individual's life. What one makes out of this phase, determines one's overall well-being in the years to follow. Be it physical, emotional, spiritual, intellectual, economical parameters and more, one's steps towards overall enhancement as an emerging adult paves way to one's fruitful future. During this phase, questions like "What next?", Who am I? What is my purpose? "How to proceed?", "What to do now" are common. However, receiving answers to them is not always easy. When an individual fails to find a supporting hand or a shoulder to lean on, especially during this phase, negative thoughts try to take their comfortable space, leading to unwanted consequences. In this transition to adulthood it is also important to be able to start healing and unpacking childhood traumas so as to be able to move ahead to a healthier future. Self-doubt, self-hatred, feeling of inferiority etc. cloud the young minds diminishing their productivity. But there is a team of young people out there, who are not ready to let the emerging adults succumb to self destruction and are prepared to support the development of this population's resilience. They are standing for the individuals aged between 18 and 32, guiding and supporting them while they experience difficulties during their transition to adulthood. Meet Jasmine, Vanessa, and Daniel – the trio who have been driving an amazing team of enthusiastic, empathetic and creative individuals who in turn are the strong pillars of Grow Still, a non-profit that stands for the young individuals.
People With Vision Make Things Happen:
Jasmine Mascerenhas, a graduate in Human Relations Bachelor, has got developing leadership qualities through sports teams and school projects ever since she was young. As she progressed through College, she could observe the gap in society with respect to the services aimed towards emerging adults. She noticed how individuals belonging to the age group of 18-32 have been facing issues like pressures to succeed, addiction, lack of community or family support, trauma, racism, lack of sexual awareness, cultural genocide, the glass ceiling that still exists today for women, those of the BIPOC community in our white male dominant society etc. The question on how to solve these problems germinated into something big. Having come out of a difficult phase herself, Jasmine laid the beginnings to shaping her thought of helping young adults and named it "Grow". Vanessa Georgia Cyriacopoulos, who completed her Nursing Degree always had the zeal to help others. When she was 21 years old, she already knew what she wanted – make a difference in the lives of young people. Vanessa left home at 17 years old and had transitioned out of the Youth Protection system. She completed her Nursing to be able to afford to continue her education in University as she was always financially independent. Vanessa enrolled herself into the Bachelor of Human Relations Specialization of Youth Work and Community Development diploma at Concordia University and took home numerous therapeutic approaches such as: cognitive behaviour development, mindful practices, resilience theory, attachment theory, person centered approach, trauma based approaches, strength-based approach, etc. Vanessa also strengthened her learnings of team building, team management, facilitation techniques, etc. Vanessa also had a high interest in Holistic health promotion practices, Change models, two-seeing approaches, Indigenous understandings and professional practices when working with diverse populations.
Vanessa's academic career informed her direction in her personal and professional life. She went on to completing a Youth Work Graduate and an internship at a Sex and health clinic in London, England. Vanessa also points out the amazing friends and support system she has built through her academic career since 2007. Through her personal experiences and complex challenges navigating her transition to adulthood, her objectives transformed into the drive of creating services for hard-to-reach young people. While seeing and experiencing a gap in youth-based services for underprivileged young people, she was motivated to support this population's growth development and healing process through empowering this age group to have meaningful experiences and attain the mental health support they needed. Vanessa planned to create and be a part of something that allows young people opportunities she did not have. She is driven to empower young people to be secure and well rounded on their paths to becoming future change makers and have healthy relationships with others. She wanted to create a program that will orient young people to holistic health promotional programs and (social, emotional, physical, intellectual, spiritual, environmental, financial, etc.) resources while also allowing young adults to build a community to support them. Vanessa also saw herself creating and launching programs that support the well-being of young people who have gone through complex traumas and journeys of resilience. She wanted young people to do more than just survive. "I wanted them to finally live, breathe and give themselves permission to feel responsible for taking up space in their own life for the betterment of this world", she told BOA. Vanessa succeeded a stepping stone in the social service field in the year 2018 when, "I had sold my first resilience and bullying workshop to Batshaw, Youth and Family services of Montreal, and I had also met that year a couple of teachers who I do consider role models whom I will be staying in connection with for hopefully the rest of my life. In 2019, I met Jasmine in my last year of my Bachelor ", she recounts. It is then that Vanessa met her reflection of thoughts, Jasmine. Both were aligned as the wavelength of their dreams matched. All that Vanessa had designed and researched during her academic career, she brought with the blood and sweat of hard work to Grow. When I met Jasmine, it was important for me to know how she wanted to address the issues that emerging adults face. It is with this common thought that I became interested in knowing more about what Jasmine envisioned for this target community. We created the bones and breathed life into the subtexts of the framework Jasmine had started in recent months on her own healing journey. Vanessa indicates readers can check out the podcast, Alpha Relations for Jasmine's beginnings.
"It was important for me to be around individuals whose growth mindset aligned to my own", shsaid Vanessa. Grow became Grow Still. Vanessa went to point out that Grow Still has another pillar on which it stands to serve the cause. It is Daniel, a leadership coach at Landmark. He has had the experience of running two businesses in the field of health, one being a physio centre in Montreal. "He has a lot of experience and has gone on his own journey of self and community development", mentions Vanessa. Thus, the trio became the founders of the non-profit organization that started as Grow Still. Daniel's influence empowered Vanessa and Jasmine to also participate in the leadership coaching at Landmark an international professional and personal development program.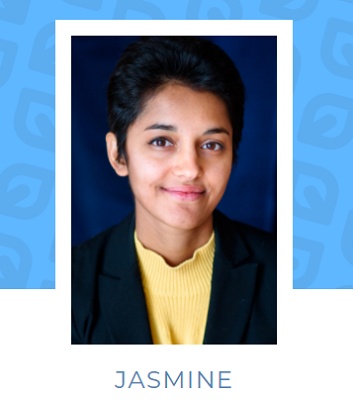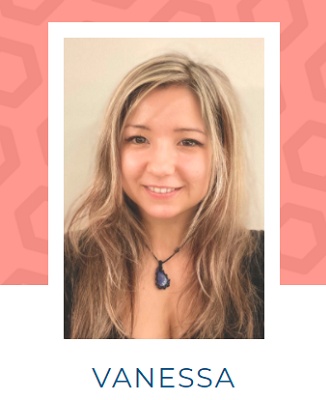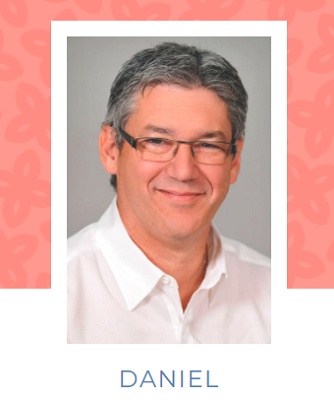 Growing Still Solves All Puzzles:
Well, when asked about the idea behind the emergence of Grow still, Vanessa is quick to talk about how young adults are being subjected to pressures and overwhelming complex external stressors. Vanessa states that these stressors and pressures of life can divert an individual from their inner goals that would otherwise give them meaningful experiences. This impacts young people's ability to be present in their daily life and mindful of what they need as opposed to what they are told they should want.
Younger generations, Jasmine affirms, were not taught how introspection and looking 'into' oneself could answer all their questions. "Our generation derives too much focus on external recognition to feel they have accomplished something and not enough internal recognition to direct what truly will fulfil them. But that's society's social construction for you", Vanessa adds.
"As one of the leaders of Grow Still I would like to think that each co-founder's own experiences in life in society led us to knowing the importance of creating a safe space of innovation and growth in the context of work", Vanessa said.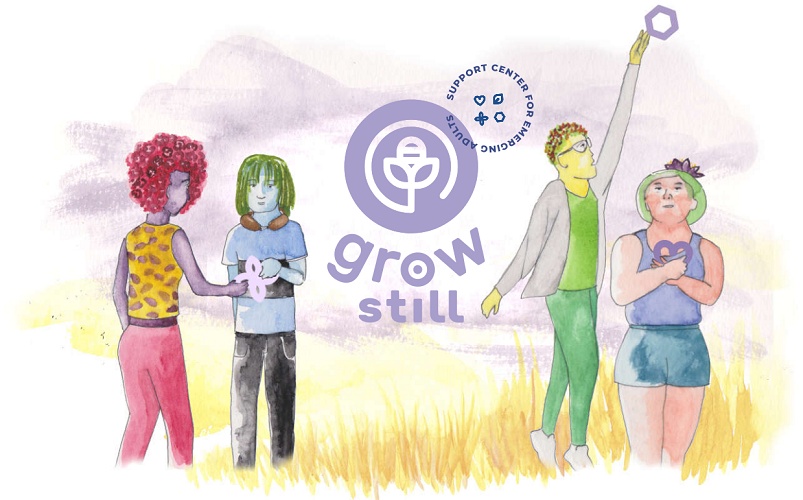 Grow Still thus emerged with a mission to guide, support and orient emerging adults who are struggling so that they achieve optimal health, make balanced decisions, and find fulfillment in their career. By conducting workshops, providing tools and resources, Grow Still offers programs based on socioemotional and psychological theories that provide a holistic approach to wellness. Listing some work that they do as a part of Grow Still's mission, the programs that have been launched thus far are; Becoming Your Best Self series, Be Who you Art series, Care2Share discussion circles, Life guiding, Art Auction for the BIPOC community, and the Chronicles of Growth blog and are some of the pearls they created for their target population. Grow Still incorporates, Vanessa says, "Theory U, Strength based approach, Resilience Theory, Person-centered approach, Trauma-based interventions, the dynamics of cognitive & psychosocial development, Attachment theory and relationship styles, Holistic well-being, diversity awareness and empowering community ownership, community development strategies, Change Models - are some of the work that inform Grow Still services. .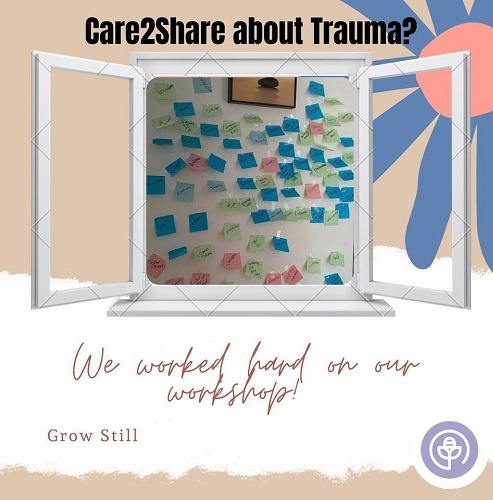 Grow Still has an amazing team that works towards the organization's mission with honesty and dedication. "Each member brings something amazing to the table." Vanessa gets the sense that every member of the team feels empowered to be here and develop as professionals. I feel that Grow Still would not be where it is today if it were not for each individual that has contributed to building Grow Still into existence, from our financial department, design and research (myself) to our social media experts. To name a few past and present", says Vanessa. All the team members -Anne, Nithu, Veronika, Taylor, Aislinn, Pascale, Shaquiera, Rohit, Sydney, Priya, Miereh, Jocelyn to name a few, who are also all emerging adults. Talking further about the team, Vanessa states, "At Grow Still we empower our team to hold their own space and share in their individuality, this allows us to expand as individuals/ professionals and see things from a different perspective".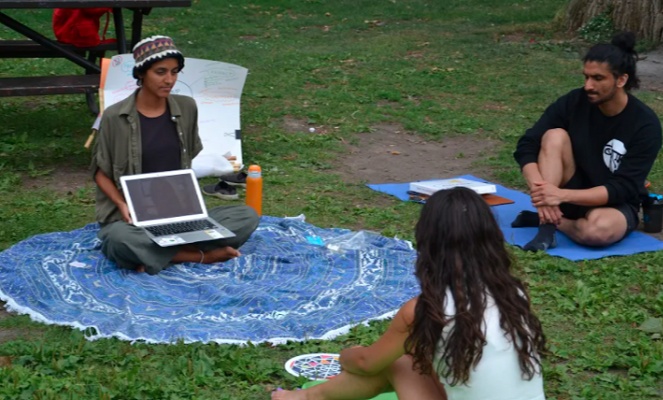 A Path Of Difficulties – Crossed With Patience And Endurance:
One pressing concern that the co-founder Vanessa finds with regards to Grow Still is that the organization hasn't found ideal visibility in the Montreal Community yet. The primary reason for this, she says, is the limited time the members can put into it. Grow Still is a non-profit and each of its members work elsewhere. They are driving the organization ahead owing to their aligned thoughts of doing something to make a difference in society. It is worth appreciating how the members are taking time to help the organization grow. "Grow Still is our dream but we are also realistic about its growth", quotes Vanessa. Therefore, one challenge she points out is that Grow Still is not as well-known as they want it to eventually be because of the limited time they can all put into it. "We have recently made connections with an important figure in the Quebec non-profit community. This will hopefully lead to contacts with schools. We have an ongoing relationship with Emploi Quebec who have started to take an ever-greater interest in our programs. I won't get into it yet but from what it looks like there are positive experiences ahead", says Vanessa with enthusiasm blooming in her voice. Funding and red tape are the other challenges that the organization is facing. "There is a reason that a gap for services oriented to emerging adults exist. There is a reason that programs oriented to holistic wellbeing are missing in our western culture. Without getting too political...I will leave this on an optimistic note that there is an increase in the Montreal social services which is slowly recognizing that we need more holistic health promotion services.", she told BOA.
While indicating future project opportunities, Grow Still is in the process of designing such as the Resources Rainbow, Young Ambassadors, Career Spark, Be Who You Art part 2, the StillChillSpace, a YouTube Channel, intervention in schools and Healing Retreats, Vanessa, whose greatest strengths are as she mentions, learning new innovative health promotion and therapeutic practices and creating tools and strategies from developing evidence-based knowledge, cheerleading others on, organizing the team, multitasking, and she is constantly building on her project management skills. "The growth and adaptation of Grow Still will never be complete as the development of new learnings, health literacy and new approaches are always ongoing.". We wish the voice of Grow Still is heard by the last person in every corner of the world but we will start with Montreal first. We wish many emerging adults to come to know about the organization, utilize its services for their well-being and for many young adults to learn how to ''grow still".

Follow Grow Still Work

Know More About Grow Still