14YO's already raking in 60K per month. Teens willing to take risks and give it a go.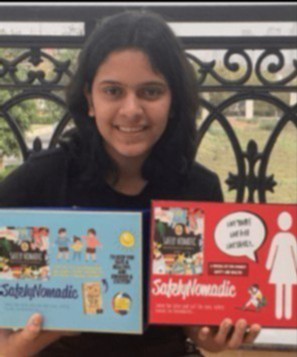 Whenever I travel out of town, many things pop in my brain as to what to be carried apart from clothes and official docs. The travel essentials often play a vital role in anyone's travel. I sit and think about the emergency medicines, toilet essentials (depends on the mode of transport too), emergency gear, etc. While sometimes I am triumphant at making a perfect list and sourcing them well, many times I miss out on a few owing to their non-availability at one place. This happens with everyone. While a few items are readily available, many of them aren't and we don't really have time to run around the stores owing to our busy schedules. What if a travel safety kit that's customised according to our requirements comes to our doorstep? Wah! Nothing is impossible in this world of technology. Entrepreneurship is all about filling the existing gaps in the market, ensuring customer's satisfaction by providing to their needs. Business ideas generate out of the problems we face every day. One such problem faced by people is about curating travel essentials, especially when it comes to travelling with children and the elderly. Simran Singh, a teenager, identified this problem and came up with a solution that turned her into an entrepreneur too.
A Thoughtful Teenager:
Simran Singh is a 14-year-old student from The Shri Ram School, Delhi. This 9th standard girl got associated with Young Entrepreneurs Academy (YEA!). The Young Entrepreneurs Academy (YEA!) is a groundbreaking class that transforms students of ages 11-18 into real, confident entrepreneurs. While in the class, students present their business ideas, write business plans, do market research, pitch their plans to a panel of investors, launch and run their own companies and social movements. On such an incredible platform, Simran became a part and her idea took tangible shape.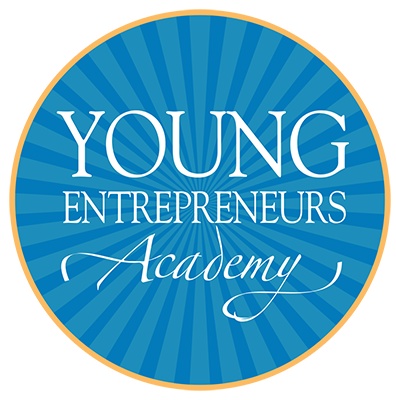 The Problem And Simran's Solution:
Simran Singh noticed her parents making long lists of travel essentials pertaining to health and safety whenever they had to travel. To get these essentials, they ended up visiting a number of stores also sometimes missing to curate some of the items in the list. Also, a few products they purchase sometimes turn to be of little use just causing their luggage to go up in weight. When Simran observed this at a closer note, she understood that this is the case with every person who travels. She thus decided to help people in this regard. In February 2021, she laid foundations for Safely Nomadic, a company that sells travel essentials kits.
Safe Travels:
Simran's Safely Nomadic was started with an aim to make people's journies hassle-free and safe. To cut the run-around time of curating the travel essentials, Safely Nomadic offers a kit that contains items that protect the traveller from all sorts of dangers during their travels. This initiative was a result of several brainstorming sessions at the Young Entrepreneurs Academy. With discussions and market analysis made at YEA along with peers and mentors, Simran's thought took a definite shape. Her parents came forward to invest in her venture and pooling up all the resources, Simran started her entrepreneurial journey.
"After brainstorming with my peers and mentors at the Young Entrepreneurs Academy (YEA!), and some angel investment from her parents, I converted my thoughts and dreams into tangible products," she says.
Kits For Adults, Women And Children:
The main products of Safely Nomadic contain two kits. One for children and the other for women. Both the kits primarily contain some basic essentials in common like the general medications, face masks, sanitisers, travel tissues, face wipes, toilet seat covers, paper soaps, chewing gum, band-aids, cotton balls, antiseptic, etc. Additionally, the women's kit contains items specifically addressing women's needs like sanitary pads, PeeBuddy's disposable urination funnel, a pepper spray, and a safety alarm. The women's kit was thus made by adding additional items to the general travel kit. For designing the children's kit, Simran conducted thorough market research, took surveys, and spoke with numerous people about what children essentially require during travel. The result of all her surveys and observations culminated into one major requirement that every adult and parent mentioned, that is "engaging children during travel by eliminating boredom".
"As far as 85 per cent of parents interviewed expressed that apart from common items of health and protection, one aspect that would place the children's Safely Nomadic kits on top would be a means of engagement and escape from boredom," she says. Keeping this in mind, Simran designed the kid's kit by adding certain trinkets and titbits for recreation such as a specially designed activity booklet, origami papers, sketch pens, and a Dairy Milk Chocolate as a small treat for a child's sweet tooth.
Customisable Kits:
Don't want all the items supplied by a specific kit? Don't worry, you can still order one by customising it according to your preferences. Simran says that one need not buy the complete kit if one requires only a few components of it. Customer can contact Simran and get the kit customised according to their needs and the price gets altered accordingly. "The customers can order their kits from WhatsApp or through the company's official Instagram account, the contacts are given in the description or via email," Simran says. While the standard women's kit costs around Rs. 2800, a children's kit is priced at Rs.2000. Simran has set the profit or revenue to be at Rs. 300/unit. Within just two weeks of its launch, Simran sold 26 kits clocking a profit of Rs. 7,800. Simran believes that the market size of the company is something is goes up the growth curve as the travel folks in India are on a number increasing every year.
Plans Ready For The First Three Years:
Simran plans to sell close to 300 kits in the first year in local pharmacies as well as through online channels within Gurugram and Delhi. In the coming year, she plans to introduce a family kit thereby expanding the sales across the nation through services like Delhivery and WeFast. She then wants to promote the product by setting up stalls in fairs and in events in her school - for this, she is waiting for the pandemic to ease. By the third year, she wants to get the company's kits registered on Amazon and Flipkart. She is also in plans to get the "Elderly Kit" into the product line by then.
What a planning! Just 14 years old, already making sales of Rs.60k per month, and is ready with a perfect plan for the future. Just give children, their space to penetrate deep and to spread wide, they grow into mighty trees bearing fruits of enchanting savour.