Education leads to employment and this couple is gifting education to deserving students.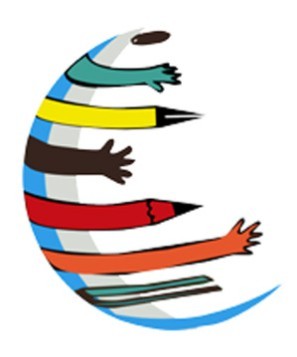 First of all I would like to thank ShikshaDaan for my scholarship. I am happy to share my academic experience of III Year of my B.Sc Textiles. My family and I are very happy now, that I am going to complete my B.Sc Degree very well. Similarly, I have enhanced my design skills and modeling skill through the fashion portfolio laboratory. I did my Internship in the beginning of the semester in Loocust Incorp Pvt ltd Tiruppur. It gave me practical knowledge about garment construction and pattern making. Another important thing I have been placed in Tommy Hilfiger in through college placement cell, I am very happy with the opportunity. I sincerely thank the ShikshaDaan scholarship, through which I gained the opportunities and knowledge in my best, says Mubashir P.M. What is this Shiksha Daan that Mubashir is talking about? What is that he is referring to? Not only Mubashir, there are more than 10,000 beneficiaries who tell the tales of their uplifted hopes and fulfilled desires. The person behind this initiative who's helping the rightful individuals fulfill their dream of education and good life is Bindu Malini Krishnan along with her husband Mr. Krishnan. Let's look at their journey and what brought them to helping students realize their dreams.
Bindu Malini Krishnan is an alumnus of ISB, Hyderabad. She served at Aon Hewitt till March 2015 for a period of 11.5 years and took relieving as a Service Delivery Leader, APAC region. During this period, she also led the corporate social responsibility for Aon in India under the banner of Aon Cares. Spanning a diverse career of over 23 years, Bindu is determined to bring about a difference in whatever she takes up. She has gained vast experience in leading large complex operations, managing customer service organizations, and leading change management initiatives. She has led a three-part, a three-year transformational initiative called the "Destiny" series in one of the business units in Aon, that gave outstanding business results. A leader herself, she has immense passion for leadership development and coaching. She has also coached several notable leaders during her association with Pizza Corner, Wipro Spectramind, and Aon Hewitt. She has also coached a couple of noteworthy leaders as an independent executive coach. Her husband Krishnan also coached numerous people including AVPs, VPs, and CEOs from a diverse range of functions and sectors. He has been instrumental in their personal and professional growth.
A Series Of Life Events That Triggered A Thought:
It was the period between 1996 and 2002 when Bindu and her husband faced severities of life. They went bankrupt in 2006 and in August 1997, they shifted to Delhi. They struggled for many years to repay their debts. They were however supported and helped by several people, known and unknown and with all of their assistance, they could settle down in Delhi. "A person whom we had met just a few days ago signed as a guarantor for taking a house on rent, and the house owner refused the rent advance knowing our precarious financial situation. That was a turning point.", recalled Bindu in an interview. It is then that the couple decided to give back to the community in some or the other way once they attain financial stability.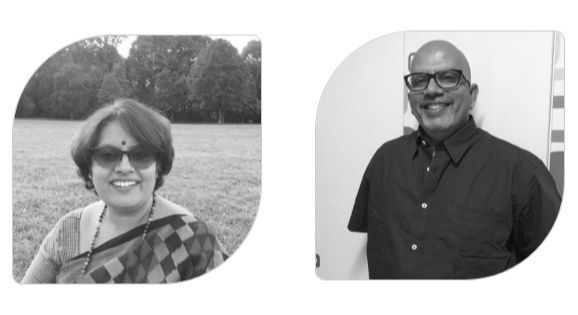 Education - A Means To Empowerment:
Over a period of time, when Bindu and her husband became stable economically, they decided to give back to the community. For this, the path they chose was again dependent on what they have experienced in life. While Krishnan's father who was a teacher set up Chinmaya Schools in Chennai, Bindu's father who supported his own education right from the age of 14, also stresses upon the importance of education. Both the families could achieve decent living only because of education and thus, Bindu and Krishnan also firmly believe that education is the tool to lead lives in a sensible way. Also, in 1999, when Bindu and Krishnan were in bankruptcy, Krishnan received a scholarship to pursue Advanced Management Program at IIM Ahmedabad. This scholarship helped them recover from their bankruptcy. From this very experience, an idea triggered in them. When people earn because of their education, it makes them self-sustained. "Financial security helps an individual live their life to its potential. One definite route to financial security is getting a good job and a good job is possible if the individual is exposed to good education. Education levels the playing field," shared the couple. Thus, they thought of providing scholarships to students to pursue their education without the fear of finances. Once, they get educated, a good job and a good life shall automatically follow. Thus, culminating all their life experiences, Bindu and Krishnan, who resolved to help others, started an initiative that provides scholarships to students. They named it ShikshaDaan.
Funding Education That Leads To Employment:
According to a study, the largest dropout rate is after Grade 10. Owing to financial difficulties, parents cannot afford the higher education of their children and thus the teenagers are forced to take up odd jobs with their minimal qualification. Thus, Bindu and Krishnan decided to fund the students of BPL and poor families after their 10th standard, so they can go ahead and pursue their 12th and continue to get their degree or join an ITI course to take up vocational training which gives them good jobs or self-employment opportunity. Thus, the main aim of ShikshaDaan is to fund education that leads to employment.
ShikshaDaan Yatra:
The main task is to find the deserving candidates for the scholarships as well as trustworthy partners who can get the rightful candidates receive the benefits. To accomplish this task, the co-founders of ShikshaDaan set on a 'ShikshaDaan Yatra', a drive across India covering as many districts as possible. Started on April 10, 2015 from Himachal Pradesh, this Yatra created a vast network of trustworthy partners who could get deserving candidates as beneficiaries.
Achievement:
When ShikshaDaan crossed the milestone of funding 10,000 students for their higher education, reflects their commitment and responsibility. "The milestone of having funded 10,000 students for their higher education is very significant for ShikshaDaan. It is a validation of our philosophy, core values, partnership model and collaboration, trust of our sponsors and our student scholars who have supported us in every way," shared Krishnan.
Eyes Forward:
With a vision to build India by funding education for employment, ShikshaDaan Foundation aims to fund education for 1.25 crore students in 25 years.

Know More About ShikshaDaan