10 year old boy Authors 6 books in two years and holds a record for publishing 3 in a year. Proceeds from the sales are donated to the charities and schools.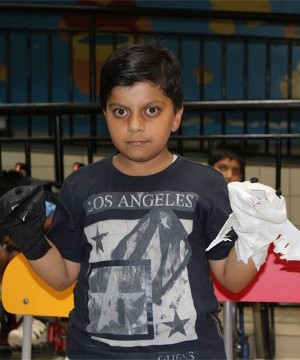 The secret of getting ahead is getting started, my friends. A staunch portrayal of the proverb is
Akshat Gupta, a ten-year-old

fun-loving DREAMER and one of India's youngest authors (at the age of eight years). He is a humble and a published author of six pieces of his ingenuity.

Akshat is an India and International Level Record holder for being the youngest to publish maximum books in a year. He received global level recognition at World Records forum in Nov, 2017.
His foremost title:

"Arya the courageous boy"

–
First series title:

"Bandru

Bandreshwar

in Kelala" J

-
With God giving more might to his Pen, his cherished collection of short stories

"Good Things in Small Packs"

with three more titles were recently launched.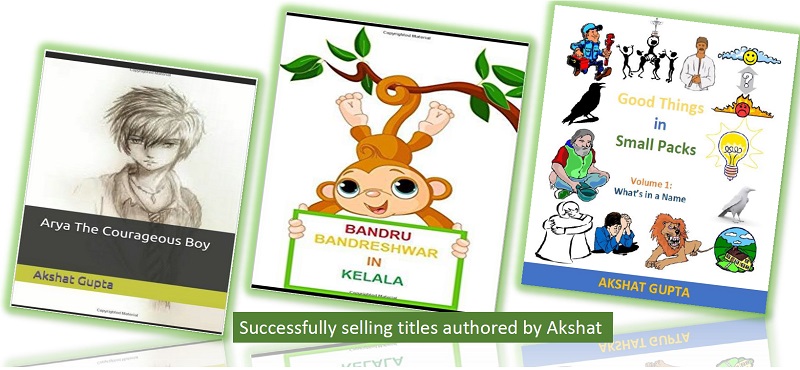 "Zulebi"

the yummy food tale

"Saint Ni-K-Laus"

the mystery of our dear Santa

"Tram of Trims"

a compilation of stories on how to overcome one's fears.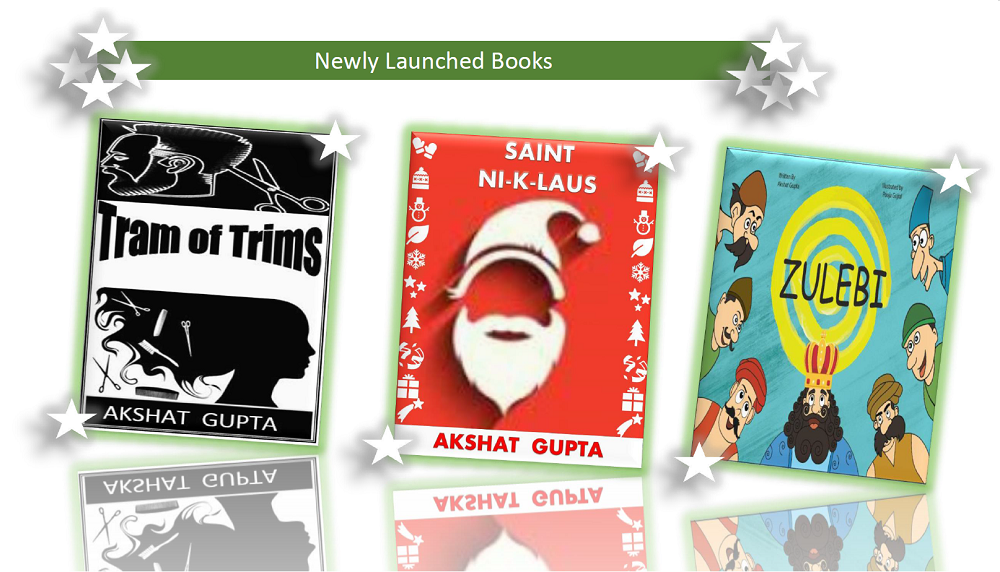 His tryst with books started at an early age. The avid reader has been able to passionately give Wings to his Words with all the guidance and encouragement by his mentors, teachers at Lotus Valley International School.
The books written sometime back have now been published and available online at Amazon.com in both paperback and Kindle version. He is currently working on the sequel to his above publications.
Recognized for all his work, Akshat was
felicitated by esteemed Paro Anand

at Lotus Valley Literature festival. He was even invited as an esteemed panelist at the

Young Author Forum,

held as part of

Gurgaon Literature festival

,

a Presenter at

Noida Literature festival and Children Writers festival,

Where he shared his writing journey at the same time igniting the spark in many more young authors.

He also presented his books at the Oxford library, Delhi Story Tellers, Kidzee, Intellitots,Shemrock, Suncity School Gurgaon, Charity session (Ashray, Protsahan and other NGO schools).
His most cherished session was at MBCN School Noida

for children with special needs. Akshat featured in

Amar Ujala

for his Hindi poetry work on the topic Khamoshi and the

Times of India

for being the youngest author. Akshat also volunteers with Esha (people for blind) providing voice over to inculcate early reading habits amongst the beneficiaries, who are unable to access the print version.

With a desire to collate treasurable smiles Akshat has been working with many NGOs. Proceeds from the sale of his books go to non-profit organization/schools in Noida. He has been conducting many sessions motivating peers on building positive examples for society.

Talking by self-exemplification under the theme umbrella A3 ( Akshat's Adversities to Advantage)
"Be your own light turning Adversities to Advantage"
Connect with Akshat through ;
Facebook: https://www.facebook.com/Akshat-Gupta-232976253831595/
Youtube Channel: https://www.youtube.com/channel/UCsvFUc128l7Jx4FzzoB95lg
Author Central: https://www.amazon.com/author/akshatgupta