Planting 10 crore trees in Mumbai is an unshakeable commitment towards a holistic healthy lifestyle by a businessman.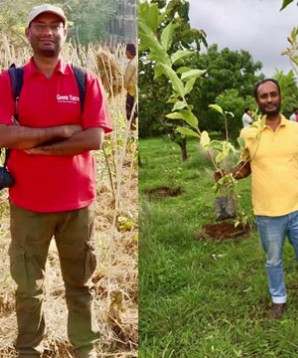 Trees & Mumbai?
A mumbaikar businessman and an environmentalist who is walking towards a green Mumbai. One man's journey has now become a full-fledged NGO "Green Yatra" with a mission to achieving a habitable planet by planting 10 crore trees by 2025 around Mumbai. Pradeep was driven to start this initiative when he felt so suffocated working and living in the concrete jungles of Mumbai.
Do the Japanese way.
How heck was this going to happen? Sounds like a frivolous dream...but Pradeep is making it happen through the only possible option he thought - Japanese MIYAWAKI method..This organic and natural method can create an urban dense forest 10 times faster and 30 times denser. 1 Acre over 12000 trees can be grown. Dozens of native species are planted in an area and this becomes maintenance free after the first three years. This dense forest curbs air pollution retains the groundwater, recharges the groundwater table, and helps balance biodiversity.
This method effectively came down in favour of this mission and helped Mumbai breathe green. Pradeep and his team have planted 1lakh trees so far and they have a humongous task ahead.....despite the Covid19 Pradeep and his army believes its doable.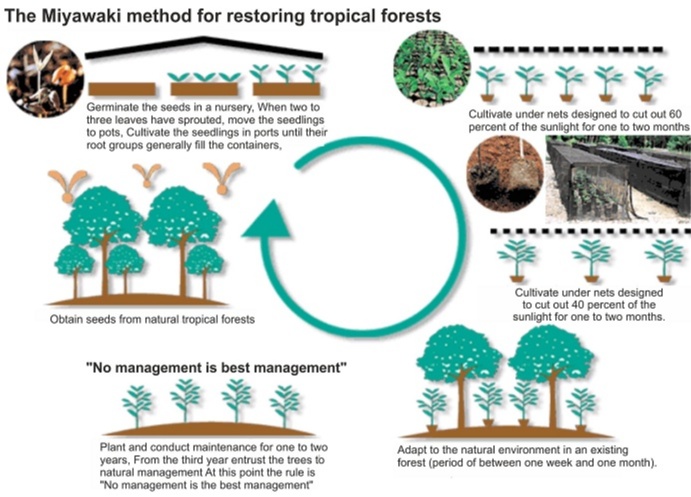 Sow the seeds of Health...
Sow the holistic style of living seeds in every individual is what the Green Yatra is trying to cultivate. They are working really very hard to create awareness programmes, workshops, hygeine, nutrition, physical fitness etc.,
Attractive Initiatives.
Ped Lagao - Gift a Plant on birthdays, weddings etc., Zaroorat- A Need..Old things and materials are picked up from the households -sorted, repaired,and distributed to the needy. Green Youth Green India - Best way to convey the messages on environmental issues. Youth is an intelligent breed with a burning desire for change. Bag For Cause: Underprivileged women are involved in making re-usable, durable and economical cloth bags. This not only assures them of a livelihood but serves the environmental purpose. Clean India Mission: Wet and dry waste are managed through various scientific techniques to ensure zero carbon emission and minimal landfill. Go Green Kids: With a firm belief that the Gen X, Z are the change-makers, children are made to inspire and educate the elders regarding adopting an eco-healthy lifestyle.
Work in Progress..
There is never a dull moment at Green Yatra...the team is on continuous drives from...tree planting, clean-up drives, spot fix, site visits, creating environmental documentary videos, organising shows, audio-visual presentations, workshops on waste management, recycling, reusing and ideas pop up each day.
Be the change...
Pradeep and his team with a strong sense of purpose are sure to hit the goal and make it a Green Mumbai..... Donate Green Yatra

Click Here to Drop a mail.

Check Out There New Tweets

Follow Green Yatra for More Updates