10 Child prodigies from across the globe. Their accomplishments are simply amazing.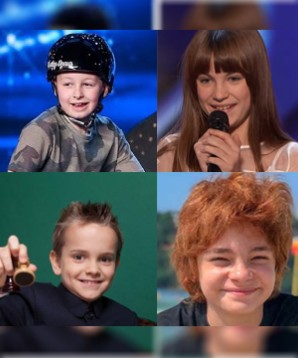 When we talk about children, it's not always toys, chocolates and amusement parks. Children these days have been proving that there's much more to just playing with toys for them. They are showcasing their will power, they are being adept at art, and they are proving that they are gems even before a school refines them with formal education. This article brings before you, a few of such child prodigies. Take a look!
Licypriya Kangujam
One of the youngest climate change activists of the world from Manipur, India. She also addressed the United Nations Climate Conference in 2019. She has been awarded the International Children's Peace Prize and India Peace Prize for her work as an environmental activist. In 2019, she was honoured with the Dr APJ Abdul Kalam Children's Award. Her aim is to become a "space scientist", research and work to save humans back on earth.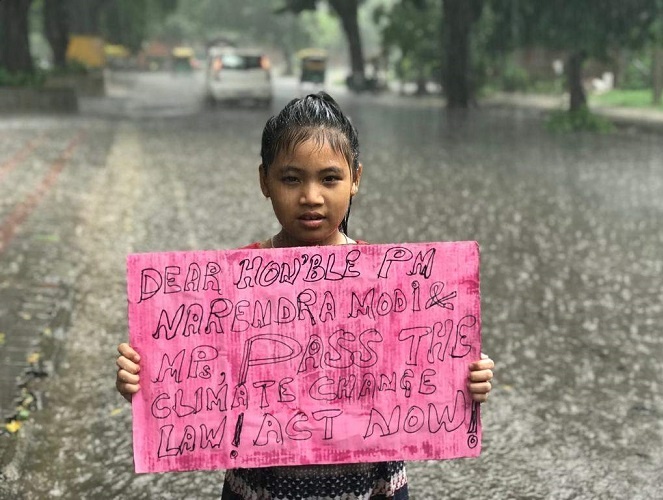 Kevin Vechiatto
A14-year-old Brazilian actor who made his debut at the age of 8 through a movie titled Os Amigos. Having stepped into both the films and the television, he has also become an accomplished comedian. In 2015, he was cast in the famous Cumplices de um Resgate.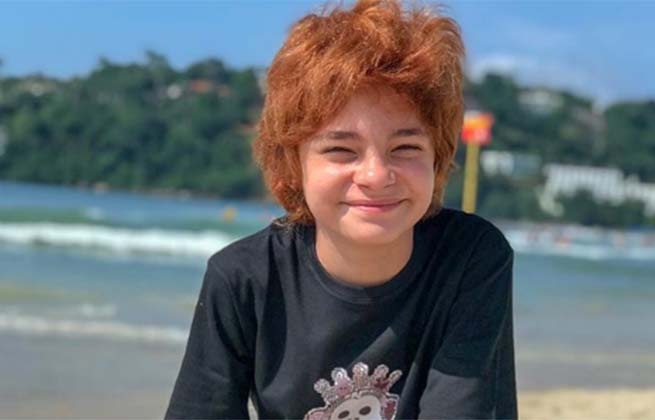 Charlotte Summers
Charlotte, a Spanish pop singer, songwriter and a model is from Marbella, Spain. Her first stage appearance was at the age of 8 with a dance act in Les Misérables. When she was 9, she competed in the talent show series La Voz (Spanish TV series). She was the runner up in the second season of Fenómeno Fan at the age of 10. She is the winner of the Big Talent Competition. Her song, 'Unicorn.' has won her the Original Song Contest at the Eurovision Song Contest - Eurokids International, Italy, in 2017. She appeared on NBC's Little Big Shots for two times. At the age of 13, she appeared on the season 14 of America's Got Talent. She has become a singing sensation and is followed by millions across the globe.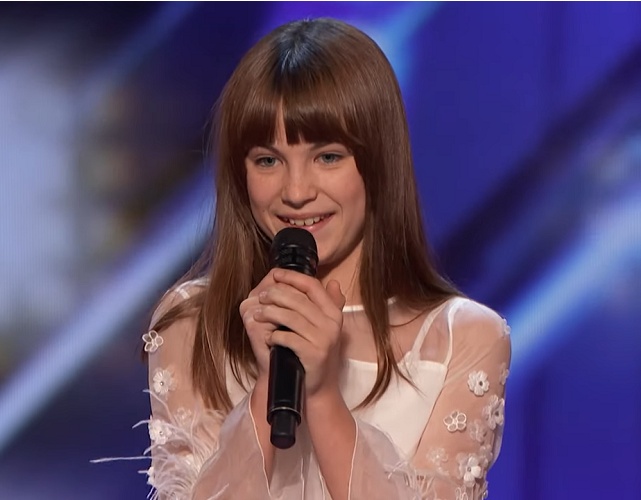 Sreya Jayadeep
Sreya Jayadeep, a 14-year-old musical sensation from India has been learning music since a very young age. Sreya was made the Surya Singer of Surya TV. Her debut as a playback singer happened in 2013 post which in 2014; she earned the title of Sun Singer of Sun TV.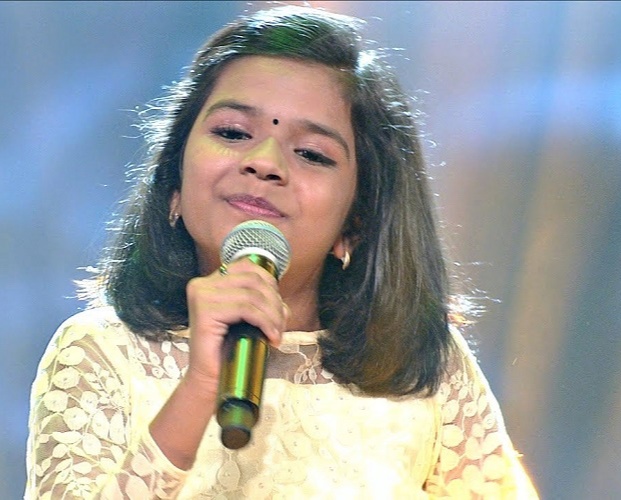 Ramadan Ondash
This 11-year-old prodigy from Lebanon is nicknamed as "Muaythai Kid," and fights in a higher category in his country. He holds numerous titles and won 11 out of 12 fights bagging so many medals with Lebanon Champion, Arab Champion, etc. to his credit. Click Here To Know More About Him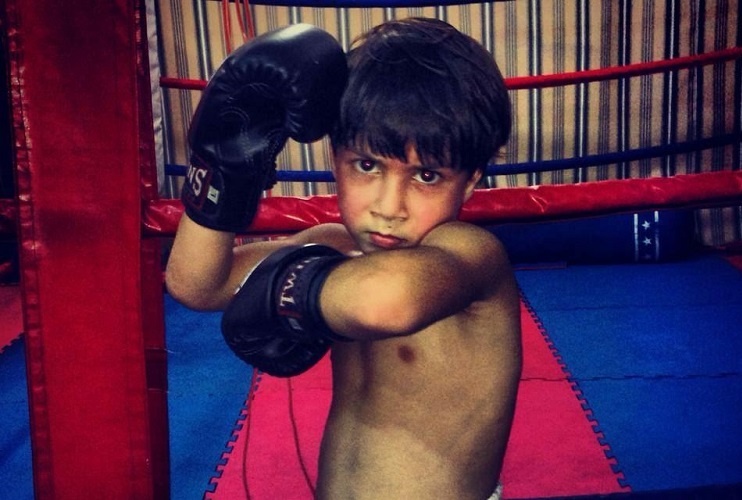 Tima Kuleshov:
Tima Kuleshov is a 7-years-old sports star from Ukraine who drives a mini car, a motorcycle, skis, and does trampoline. Having started riding a bicycle when he was just 2-years-old, he learned to ride a mini motorbike when he was just two and a half years old. He became the youngest motorcyclist in Ukraine and is popularly known as 'Baby Biker.'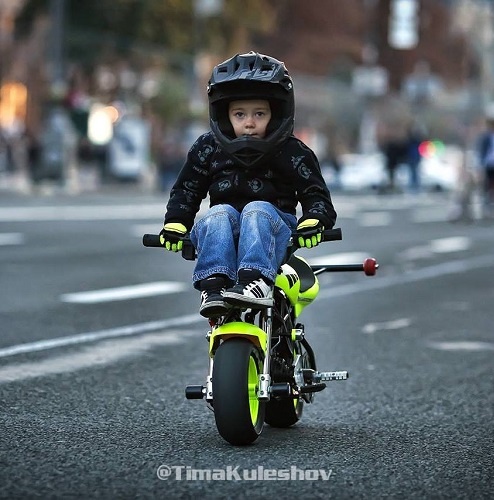 Charley Dyson
Charley Dyson is a 14-year-old amazing scooter stunt artist from Barnsley, South Yorkshire. His Youtube videos brought him under the spotlight and he secured the Madd Gear Action Sports sponsorship deal. When he was just 8 years old, Charley participated in Series 11 of Britain's Got Talent. He also appeared on the British version of Little Big Shots in October 2017. Currently, he is a member of the famous Scooter Rider list.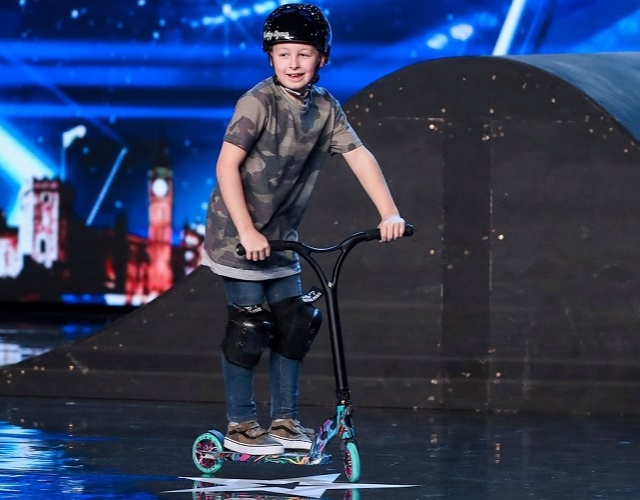 Gordey Kolesov
Gordey is a Russian boy who is the winner of a Talent show in China and has won numerous chess competitions at a very young age of 12 years. He can speak five languages. Krishna Ilyumzhinov, the President of the International Chess Federation (FIDE), called Gordey "the little Buddha of the chess world."
Vasilisa Ermakova
This 6-year-old Russian girl is a snowboarding genius. She started snowboarding at the age of three. She has broken the Russian record for the fastest descend at 48 kilometres per hour in her age group. She has become a social media and internet sensation because of her fantastic snowboarding skills.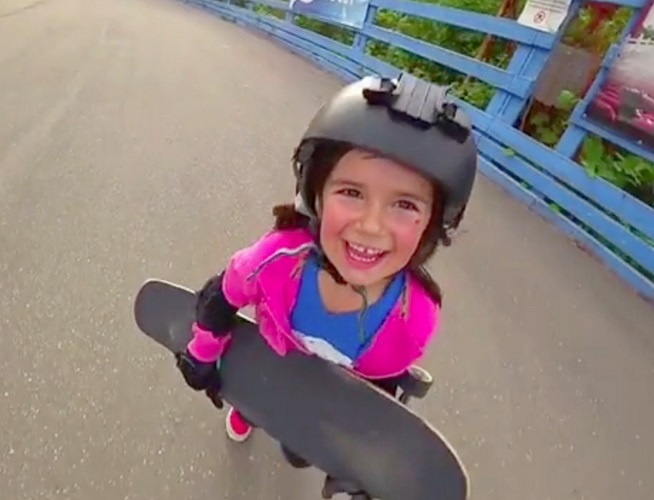 Kakarlapudi Sai Rohan Raju:
A student of Abu Dhabi's Ryan Private School, Rohan is one of the youngest artists whose work was displayed at the prestigious Art Hub at Abu Dhabi. Rohan is an active campaigner for The David Sheldrick Wildlife Trust and Global March for elephants and rhinos. This child prodigy is also associated with the Emirates Environment Group and regularly participates in their events. He is also the recipient of the prestigious Diana Award. He received the certificate and trophy signed by the UK Prime Minister David Cameron. For his incredible artworks, he has around 1K followers on Instagram.
While there are many who are being pressurized under parental and societal aspirations, most of the children are being encouraged by parents to chase their passion these days. Maybe the days have changed and the parents don't want their children to settle for less if they can do something exceptional. All praises and best wishes to the child Prodigies and all thanks to the people behind their success stories.

Checck Out Other Child Prodigies